The Last Word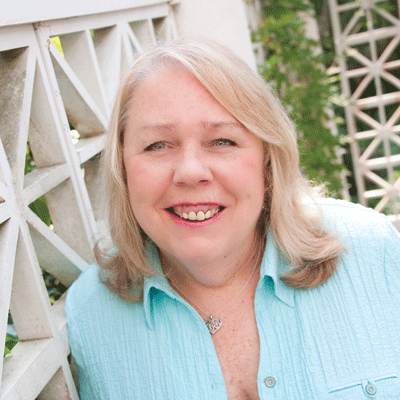 Nine years ago I left the world of daily newspaper journalism that had consumed my life for 37 years and stepped into the realm of magazines. I was unsure what awaited when I walked through the door that Brian Rowland opened for me. But I was looking forward to joining with him on his mission to grow a business magazine designed to facilitate conversation between Northwest Florida's business leaders, to aid in the cross pollinating of ideas — and, perhaps most importantly, to allow various sectors of our region to learn from each other.
This is my final issue of 850 as editor. While it is a position that I have enjoyed more than I can say, I've decided that retirement calls. As you read this, I hope to be out grooming (or rescuing) horses, returning to my photojournalism hobby or attending a college history class. And I hope to keep my writing skills in practice by periodically appearing in these pages.
From seeing the first issue of 850 delivered in October 2008, with then-Gov. Charlie Crist gracing the cover, until now, this has been a tremendous experience. We have been through so much together in these nine years. The Great Recession. The housing crisis. The 2010 Deep Water Horizon tragedy. But there have been many bright spots too. The 2010 opening of the Northwest Florida Beaches International Airport. The remaking of downtown Pensacola. The beginning transformation of downtown Tallahassee. The incredible comeback and growth of tourism along the Gulf Coast.
Our stories have highlighted the many strengths of our region by profiling the grit of Northwest Florida's people, the forward thinking of its business leaders, the incredible variety of its companies both large and small, its unmatched natural resources. We have a lot to offer the world, and gradually it is being discovered. But the test of our leadership will be to ensure we don't lose what makes Northwest Florida special as we push for economic success.
There are many people to thank for their kindness and generosity in spending their time to educate me on their life stories, their hopes and dreams for Northwest Florida, their assessments of where we are as a region and how our communities can work together. I've enjoyed working with you all, from political leaders to CEOs to teachers to farmers to mechanics to freelance writers.
And then there are the incredible people who make up Rowland Publishing, who put out magnificent publications like Tallahassee and Emerald Coast magazines as well as 850, not to mention a wide variety of specialty publications. Without all of them, 850 would never have turned into the award-winning publication it has become and will continue to be.
Thanks most of all to Publisher Brian Rowland, who I first met over lunch at Food Glorious Food in July 2008. He took a chance on someone he didn't know to take the reins of 850, a concept he had worked on for two years before it was launched.
I hope to keep in touch with many of you over the coming years. If you ever want to drop me a note, you can reach me at tallycane@aol.com. If you have story ideas, please send them along to Steve Bornhoft at sbornhoft@rowlandpublishing.com.
I wish you all the best. Stay safe and keep making Northwest Florida the best place to live in the Sunshine State.
---
LINDA KLEINDIENST, EDITOR
lkleindienst@rowlandpublishing.com