The Last Word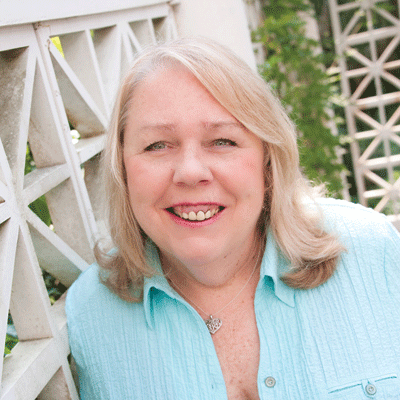 A new year always brings a sense of hope and anticipation as we wonder what the coming year will be like and what successes and surprises might be in store for us.
It's also a time of making resolutions, most of which will likely be broken by the time spring arrives. Maybe you took time over the holidays to set some personal goals you hope to reach in 2017, but did you sit down to consider some resolutions for your company?
William Schiemann, CEO of Metrus Group, is a national expert in strategic performance measurement who insists that while 92 percent of New Year's resolutions fail before the year is out, there are some secrets to helping you achieve success in meeting your goals. After reading them, I decided some of these tips were too good to pass up and thought they could provide some insight for business owners and leaders in the 850 region as we forge our way into 2017.
But before you start setting new goals, Schiemann suggests meeting with your team and reflecting on your accomplishments during 2016. (Yes, it may be February, but don't let that deter you.) It's easy to say you're going to review your company's work and celebrate successes with your staff, but how many actually take the time to do it? And, honestly, how do you know where you want to go if you don't know where you've been?
Next, it's time to reaffirm your vision and mission. Says Schiemann, "Today's workforce, especially Millennials, wants to be a part of an organization that makes a difference. Have you translated your purpose and mission into terms that employees can rally around? If not, take a day to work through this; even better is building or updating a compelling story with teams of employees from different functions, levels and locations. When done, you have a rallying cry that everyone understands and buys into."
As you think ahead, set goals but make them realistic and make sure there is a way to measure success.
"Vague goals never really generate much momentum," says Schiemann. "A long history of psychological research tells us that goals which are specific and measureable are the most motivating and likely to be accomplished. Nearly everything at work, even softer things like employee engagement or customer loyalty, can be measured. If it's worth doing, it's worth measuring."
In 2013, Microsoft co-founder Bill Gates wrote a piece for the Wall Street Journal talking about the importance of establishing measurements to gauge success. "You can achieve incredible progress if you set a clear goal and find a measure that will drive progress toward that goal," wrote Gates as he contemplated ways to help solve the world's problems, from eradicating polio to improving public schools. "This may seem basic, but it is amazing how often it is not done and how hard it is to get right."
There is plenty of advice available to get you started. Just type "measuring success" into a Google search and within seconds you'll have a plethora of pertinent articles at your fingertips. But whatever measurements you set up to determine success, remember that you will need buy-in from your staff. There also needs to be a way you can get feedback on how the company is meeting the goals you've established. And accountability is a crucial element in the equation, so find a way to reward those who meet goals.
"While most of us take responsibility for actions leading to those agreed upon goals, stuff happens," says Schiemann. "It helps to have rewards tied to the accomplishment of goals. Rewards are the last element that will provide the finishing touches to keep your resolutions on track."
Even though we're already into February of 2017, it's not too late to get working on your performance goals and measurements for this new year.
Wishing you all a year of success. And if you have some suggestions on how others can improve their outlook for success, please send them to me at lkleindienst@rowlandpublishing.com. I'd like to share your ideas with others.