The Key to Success is Building Mutually-Beneficial Relationships With Your Customers
Entering into a mutually-beneficial relationship with your customers is more 'involved' than you might think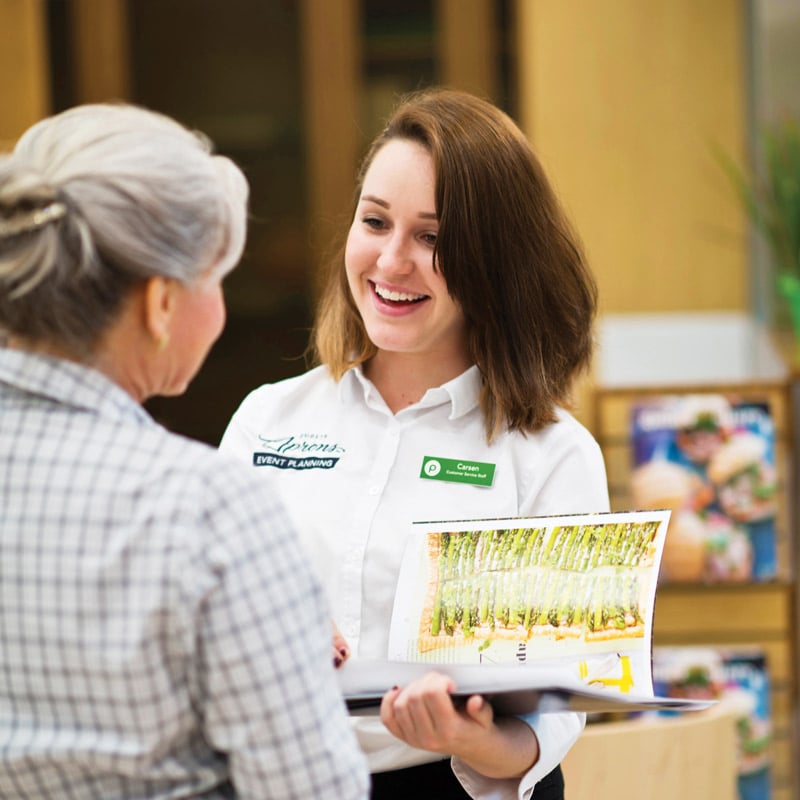 When it comes to engaging customers, the recipe for success is surprisingly simple. Ready?
Provide great customer service and tell everybody about it.
Most business owners appreciate that they need more customers and for those customers to spend more money in order to grow a business. Oftentimes, though, executives get caught up in the quantity of their customer base instead of the quality of interactions.
Experts say time and again that the key to success is focusing on engaging customers — both prospective and current — in meaningful ways that develop a relationship where you meet their unique needs. This yields a lasting (emotional) commitment to your company where customers think of you when their needs are high, and they don't even consider any alternatives. This is called loyalty.
There are three failsafe ways to develop loyalty, and they are crucial to building your brand in this information-saturated, access-unlimited Internet age. We found three local experts who are doing this the right way and reaping big rewards because of it.
Customer Service is King
"Whether you sell widgets or not, you're in the business of service," notes Kelly Robertson, CEO of BowStern, a Tallahassee-based marketing firm.
With Robertson's varied clients, she sees one essential truth to live by: In terms of customer retention, service is the number one priority across industries — whether it's with RV parks, health clubs or battery manufacturing. Clients love working with her firm because the BowStern team makes them feel good about each interaction they have with the agency. She focuses her team on just a few principles to lead this service-guided orientation.
The first of those is making client requests feel good, instead of like an intrusion or another item on a To-Do list. Second, she makes it a priority to give good advice to her clients and third — and perhaps most importantly — she focuses on the customer experience.
"All things created equal," Robertson explains, "people do business with people they like and have a good experience with. At the end of the day, we know that these are our clients, and we're here to service them."
For the best model of great customer service, look no further than Publix Super Markets or Walt Disney World, says Do! Design's Doug Oakes. The Tallahassee-based partner/creative director points to such powerhouses to show that even major brands focus heavily on a great customer experience to keep people coming back again and again.
He agrees that the most important thing you can do is concentrate on customer service. Being good to your customers and always asking, "What can we do to build loyalty?" are key to developing a strategy to generate business growth.
"It's twice as expensive to get new customers as to keep the current ones," Oakes explains. "It makes a whole lot of sense to make sure your customer service level is the best, because it's all tied to your brand."
Ron Sachs, president/CEO of Sachs Media Group, a powerhouse statewide PR firm, has spent his entire career building a brand based on his name. His mantra is customer service.
"Every client or customer needs to feel as if they are your most important priority," Sachs says. "That impression should be based on the reality of engaging in regular two-way communication, providing consistently excellent service and never being complacent about the level of attention and effort applied in the relationship."
To this end, Robertson directs her clients to focus on the "customer touch points (CTP)," which are the places in the purchase process where the customer comes into contact with your business. These are the opportunities to show great customer service and truly provide what the customer needs. Drilling in to what's happening at each of these interactions is critical.
For instance, a transportation company might have three main CTPs with opportunities to connect and strut their great service skills.
During the research phase, a great online presence is key to making a good first impression. How easy is it for potential bus passengers to learn about routes and ticket costs? How transparent is the interface so they get what they need in a quick and efficient manner?
Ticket sales would be the next ripe opportunity, and a wonderful sales/reception staff is the best way to show customers how interested you are in their business. Finally, boarding the bus, being greeted by a professional driver, finding a clean and comfortable seat, etc., are the ways that transit customer is going to finish forming an opinion about that company.
Forgetting any one of these CTP areas is a major failure in the customer service experience.
Making an Emotional Connection
It may sound superfluous, but this goes right back to building brand loyalty. Giving your company a solid profile on which customers can build an emotional connection is a great way to build your brand.
"People don't read ads," warns Oakes. "They read things that interest them."
Whatever you're doing, you've got to be able to provide interest and a reason for people to care about your company, he advises. Instead of filling ads with promise-copy that tries to anticipate every need, powerhouse companies focus on the emotional connection they want to make with the customer.
Oakes advises his customers — many of which are large hospital and medical facilities — to understand why the customer buys (or chooses). These are people, not demographics, he says. Research spending habits, do simple telephone surveys, find ways to build the knowledge about your customers and who they are. Then, use that to differentiate yourself and build interest in your company through story-telling media such as magazine articles and ads, customer newsletters, social media, etc.
Similarly, connecting with the community at large can have great bonus benefits beyond the altruistic.
Eduardo Gonzalez Loumiet believes this is key to the success of Uber Operations, where he is managing director. The firm provides health technology services to hospitals and public health agencies throughout the nation. Even though they had a niche with governmental clients, Loumiet knew they needed to stretch beyond that.
"Our first order of business was to get involved with the community," he says. "Not only are we members of the Tallahassee Chamber of Commerce, but we also mentor up-and-coming students and entrepreneurs. These partnerships help the community, but they also create awareness."
The company is involved with StartUp Quest, 3Day Startup and several departments at Florida A&M University, providing tools and expertise for students and professors. Loumiet uses these mentoring opportunities to launch his company's brand as a good corporate citizen — and he gets his name in front of well-connected colleagues.
Go Social, Responsibly
Especially for smaller companies, social media can be intensely tantalizing. Spend less! Save on creative! Do it in-house! And, while all of these things are true — and possible to some extent — it pays to use social media responsibly.
Experts insist that social media isn't an advertising tool; it's a public relations tool. It's not a microphone; it's a conversation.
Customers don't want to engage with your brand on social media, Oakes explains. It's important to understand what they are doing while on the medium — Facebook, for instance — and where they are in the "buying process." They are there to connect with people, not businesses.
To that end, Robertson offers sage advice for using social media to its best and highest use: customer service.
She advocates using Facebook and Twitter to push out information and educate your customers, and as a key customer service tool. Robertson believes that using these platforms to share your great customer service story or let others see how you turn around a customer complaint is an invaluable way to prove what you're made of.
Oakes and Loumiet both believe that social media is a great way to create buzz around your brand. Whatever you can do to get people talking about your brand is like cash in your pocket. Promotions, caption contests, customer vignettes — any social media message with a strong call to action will correlate to upward trends in sales.
"Social media is very popular with local businesses," Loumiet explains. "And it's one that can be leveraged to share stories, services and news."
Social media trends and technologies change quickly, so Robertson recommends that some smaller companies purchase a training session from a local ad agency.
Loumiet seconds that recommendation, learning from his own experience that "there is a science behind Tweeting and sharing posts on Facebook."
Perhaps the most oft-forgotten task in any business is sharing expertise with clients. Little check-ins along the way work equally well for any industry, manufacturing to professional services.
"How do you share your great customer service with your clients?" asks Robertson. "We often say that perception is reality in the customer's mind. People need to know the good work you are doing on their behalf. If you're not showing them, it's as if you're not even doing it."
How does BowStern show it? Simple tricks such as screen captures of works-in-progress, quick email or text updates, anything they can do to keep themselves in front of the customer along the way work well for the firm.
"Let them know your true value," Robertson advises. Because, if you're not telling your own story, who will?
Sachs agrees and drives home the point that good old-fashioned customer service is still king.
"There is no substitute for regular in-person meetings, frequent updates about activities undertaken for the client/customer and embracing an ethic of relentlessly pursuing great outcomes," he says. "It is a privilege to do business with people — and making the customer feel appreciated is a natural way to reflect a culture of caring."
You're in the customer service business. No matter the size, the location, the products of your company, you exist for just one thing: to give great service to at least one client. Making peace with this undeniable principle is your first step to success, and it's also what will keep you in business for years to come.