The Importance of Disaster Preparedness
Bit-Wizards helps companies minimize impacts of the unexpected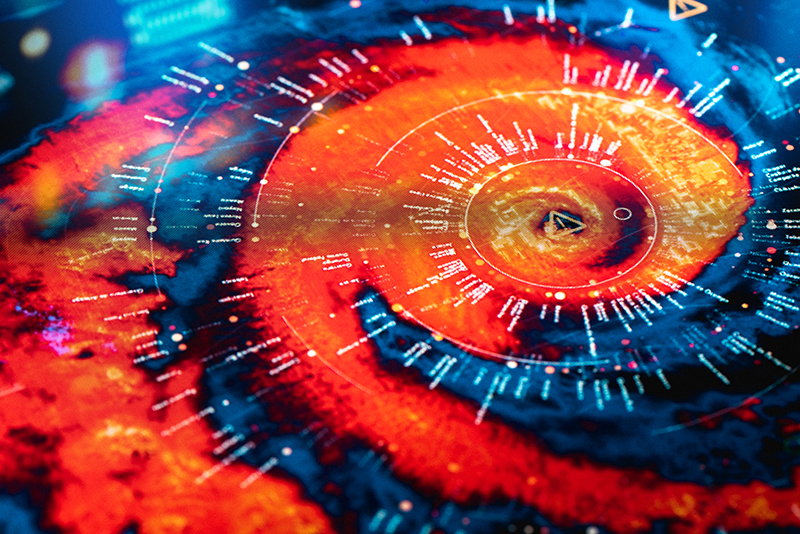 For many companies, downtime of just a couple of hours (due to internet outages or power losses, etc.) will cost thousands, or even millions of dollars and cause numerous problems.
Moreover, data on business recovery after natural disasters, cybersecurity incidences and intentional misconduct from employees are bleak. Consider these statistics:
» Nearly 25% of businesses never reopen after a disaster. – The Federal Emergency Management Agency
» 60% of small businesses that suffer a cyberattack or data loss go out of business within six months, and 70% within one year. – The US National Cyber Security Alliance
» 3% of all employees admitted to taking data from their previous employer. – World Economic Forum
» There is a 37% likelihood of an organization losing IP when an employee leaves. – Forbes
» Human Error causes 88% of Data Breaches. – Stanford Research
These statistics are alarming, but how can you protect your business? Fortunately, a little preparation and planning with a trusted advisor can go a long way to mitigating potential disasters.
As a managed IT services provider, Bit-Wizards helps businesses implement plans sufficient to address minor disruptions or major disasters.
"Anything that denies you the ability to continue to operate and make revenue is a potential disaster," said Louis Erickson, chief operations officer of Bit-Wizards.
A hurricane may provide a small window of preparation time, but not enough to create a complete disaster plan for your company. You cannot predict an outage caused by construction or an accident.
People cause the most disruptions and outages — sometimes accidentally and sometimes maliciously. For example, an employee can inadvertently give a hacker access to your systems by opening the wrong email, or a disgruntled colleague intentionally wipes data from your servers or accesses your client's private information.

Every company should have a preparedness plan with communication protocols and a list of responsibilities that spell out how to contact staff members and clients during a disaster. Utilizing cloud-based services and applications such as Outlook and Teams ensures you can continue communicating regardless of location.
Once you reestablish communications, you can resume business operations from a temporary location with your operations technology already migrated to the cloud.
In anticipation of inevitable internet connection interruptions, Bit-Wizards advises businesses to have two fiber Internet Service Providers (ISP) so that when one goes down, the other will keep you functioning online.
Some disasters will require employees to take equipment to new locations. In that event, all tech hardware should have current backups in the cloud. Requiring employees to carry equipment to a new place is a process known as decentralization, meaning that no single location can be a point of failure for ongoing operations.
While no company is 100% secure, there are measures you can take to minimize the risk associated with security breaches. Virus protection, firewalls, alert monitoring, advanced threat protection, cloud-based restoration and employee training are all critical components in building rock-solid business continuity.
Samuel Blowes, director of IT with Bit-Wizards, suggests that your company — and any company you do business with — have service level agreements detailing backup procedures, anticipated downtime and remediation processes.
"When it comes to continuity of business and whether or not your business is going to survive in the long haul, you should never leave things to chance," said Vincent Mayfield, CEO of Bit-Wizards. "There's not much we can do after the fact if you don't have backups and a plan. We don't plan for the worst, but we do plan for success if the worst were to happen."
---
Bit-Wizards
70 Ready Ave. NW, Fort Walton Beach | BitWizards.com | ( 850) 226-4200
---