Bit-Wizards Has Done Its Homework on Working From Home
The rise in remote work has created need for new round of company policies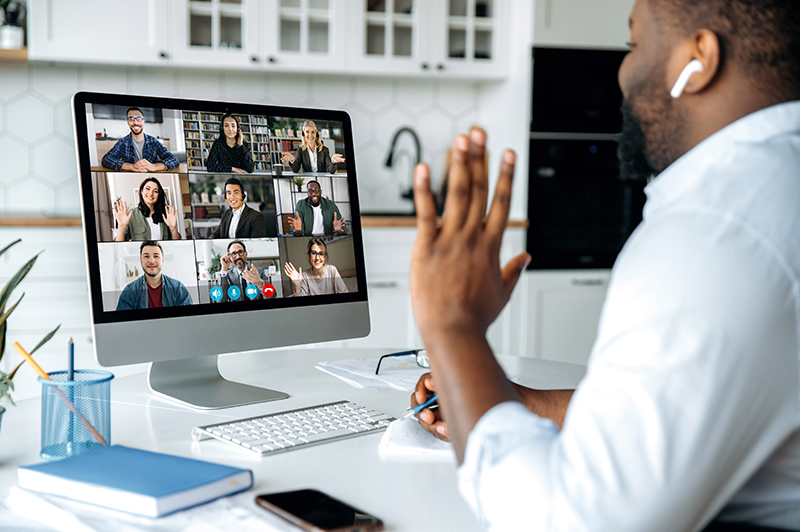 For many, a remote workforce is a critical element of agility and competitive cost structure in the new post-pandemic landscape. As a Managed IT Services provider, Bit-Wizards is well-equipped to help companies manage a work-from-anywhere workforce.
While the COVID-19 experience caused many businesses to pivot rapidly and make life-or-death decisions about remote work, Bit-Wizards has been preparing their clients for remote work situations for years.
Over the last decade, trends and the business climate shifted to a mobile and agile-first business model. For hurricane-prone states like Florida, it has always been a necessity. As a Florida-based technology company, Bit-Wizards establishes every client's IT infrastructure and systems in a configuration to support remote work due to the potential for storms.
"Even before the pandemic, we worked with our clients to get them to a place where they weren't locked into a specific building and could keep business up and running no matter what," said Bit-Wizards CEO Vince Mayfield. "Continuity and disaster recovery is a big part of what we do. We didn't have to pivot hard to adapt to a remote workforce because we already supported our clients with an internet connection, backups and remote plans in place."
Mayfield acknowledges that remote work has pros and cons. However, every business needs agility to compete in today's market. But any company that relies on remote workers, even if only on occasion, should have guidelines in place.
Comprehensive policies and clear guidelines help establish operating procedures that ensure security and compliance, easing employee and employer anxiety regarding remote work. Some main policy points include physical and electronic data security, types of hardware devices utilized and communication methods.

Security should be a company's utmost concern regarding data and technology. Safeguarding information and operations becomes more challenging when employees and their devices are scattered across locations.
"All companies are technology companies; that's why they must be configured to facilitate security and compliance," said Louis Erickson, Chief Operations Officer of Bit-Wizards. "Often, we think remote work saves costs. But when physical and electronic assets are highly decentralized and distributed, they have more avenues for vulnerability, so if you fail to plan and invest in proper technology or security measures, it can cost your company a lot more money."
Mayfield and Erickson advise businesses to use standardized, company-issued devices for all employees. Each remote device should have VPN access, methods for proper backup, antivirus protection and the most current software. All devices and systems must be managed and monitored in real-time using remote management software (RMM) that examines threats and ensure the machines and devices are patched, virus-scanned and up to date. Employees should be required to enable multi-factor authentication on those devices, even on email accounts linked to personal phones.
Bit-Wizards can help businesses install software that keeps track of each device and wipes it if an employee should depart the company.
"If you standardize your company's IT infrastructure on an agile foundation that supports remote work by default, you enable your business to take advantage of a more flexible workforce. It will improve your company's resilience and ability to pivot in adversity and disaster. But don't do it alone. These systems are complex. Find an expert to help you implement your agility platform and your policies and procedures. It will pay you dividends financially and in peace of mind," Mayfield said.
---
Bit-Wizards
70 Ready Ave. NW, Fort Walton Beach | ( 850) 226-4200
BitWizards.com

---