The Housing Market Is Playing Catch Up
There may be demand but not necessarily supply.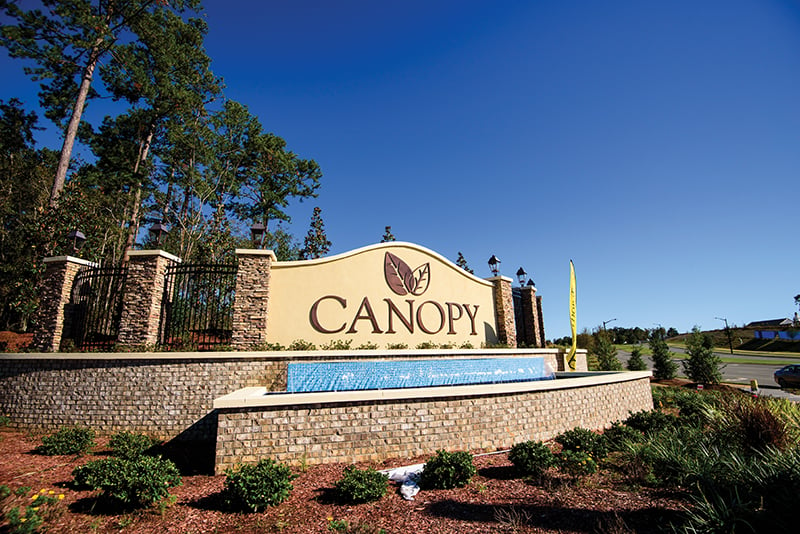 Experts characterize Tallahassee's real estate market as challenging and warn it will take creative thinking to meet residents' future housing needs.
Florida's capital city has experienced phenomenal growth over the last three decades. And given its beautiful live oak-flanked canopy roads, universities, an internationally renowned magnetic lab and its status as a center of government, that growth is likely to continue.
The real estate market is not keeping pace with the demand for affordable housing, however, and that is a trend that also will likely continue.
Bill Wilson, president of Graceful Solutions, a nonprofit that advocates for affordable housing, said when people think of affordable housing, they often think of the very poor, unemployed or indigent.
But there is another group of people in need of "affordable housing" who are fully employed and making decent incomes.
"A single adult in Leon County must earn $20,700 per year to cover the basic costs of living — housing, food, transportation, health care," Wilson said.
"For a family of two adults, one infant and a preschooler, the basic cost of living jumps to $52,250 a year. Forty-one percent of our neighbors — even those working full time or working multiple jobs — don't earn enough to cover their basic needs."
Many Tallahasseeans are public employees. While some local real estate experts believe home values could double in less than 10 years, there is no expectation that their wages will double in that same time.
Jason Ghazvini, vice president of Premier Fine Homes, explained that the typical state worker or university employee is usually looking for a home in the $250,000-to-low $400,000s price range.
"To build that type of home, you need a homesite or lot as a starting point that matches that price point," Ghazvini explained.
"Because there is so much demand to be in the northeast and other desirable parts of Tallahassee, the cost of those lots has gone up. As a builder, I have less supply, so I must pay a higher price for that lot which then means that I need to build a more expensive house on it. When that happens, I price myself out of the majority of Tallahassee's market."
Wilson said construction costs run about $150 per square foot in Tallahassee, plus the land. "You're over $200,000 before you even get started," Wilson said.
The high cost of building is due in part because a limited number of tradespeople and subcontractors are competing against each other for jobs, according to Wilson and Ghazvini.
After the housing bubble burst around 2009, many tradespeople and subcontractors found themselves without work and moved on to other types of employment.
Those who survived now find themselves with as much work as they can handle, without much competition.
That means they are very selective and set the price they are paid, again raising the cost of building a home.
Tallahassee's notoriously difficult permitting process and regulations add to costs as well.
With costs so high, building homes below $400,000 is a challenge and supply is low.
Joe Manausa, owner of Joe Manausa Real Estate, speaking at the Tallahassee Chamber of Commerce annual conference late last summer, pointed out that "currently, there are just under four months of supply of homes for sale in Tallahassee across all areas and price ranges (except for luxury homes).
Ideally there is six months' supply.
"This means there is far too little supply of homes to meet the current rate of demand. And demand is rising," Manausa said.
According to Manausa, new home sales represent only 8 percent of all homes sold in Tallahassee — a 28-year low.
"When the supply of homes for sale is low and yet demand is rising, it is a call to homebuilders to bring more homes to the market at a faster rate.
Unfortunately, this is not occurring in Tallahassee," Manausa said.
The threat of increasing interest rates only adds more pressure to act quickly.
Ghazvini's Premier Fine Homes attempted to meet this need with the development of Canopy, the largest planned development in Tallahassee since SouthWood 35 years ago.
Canopy, with 850 planned homes, is Premier's single largest residential project to date.
The 505-acre development, located at the old Welaunee Plantation east of Fleischmann Road between Centerville and Miccosukee roads, features homes priced $250,000 and up.
Ghazvini said the development includes apartments, an assisted living facility, an upscale clubhouse, trails and other recreational amenities, all within close proximity to restaurants, coffee shops and other lifestyle demands of its residents.
"Forty-one percent of our neighbors — even those working full-time or working multiple jobs — don't earn enough to cover their basic needs."  – Bill Wilson, President of Graceful Solutions
Premier's other new home communities include Woodland Place, east of Capital Circle, just off Apalachee Parkway; Ox Bottom Crest, off of Ox Bottom Road; and SouthWood, off Orange Avenue.
Justin Ghazvini said a trend emerging in Tallahassee is smaller lots, around a third of an acre, in exchange for affordability and lifestyle-driven amenities.
"Yes, ideally, some homebuyers would like larger lots, but today, cost is the biggest consideration," he said.
He said buyers in Tallahassee want open-concept living with spaces that can serve multiple functions.
"People want their kids to sit at the kitchen island and do homework while mom or dad makes dinner," he said. He said, additionally, buyers want big master bedrooms and baths.
He also said tongue-and-groove ceilings and shiplap are in demand in higher-end homes, as well as areas for backyard living, complete with firepits, pools and fountains.
Many homebuyers seeking larger lots are foregoing new construction in favor of renovating older homes, particularly in the northwest part of Tallahassee, near Lake Jackson.
According to the Tallahassee Builders Association, the biggest recent increase in home sales volume occurred in the northwest.
A total of 409 homes sold during 2017 versus 367 the year before. The average sales price also increased, with the average home price increasing to $173,892 from $157, 563 the previous year.
The largest increase in the average sales price occurred in the southeast, growing from $213,500 to $243,250, while the number of homes sold remained about the same year over year.
It was a similar situation in the southwest, where the number of homes sold remained constant but the average sales price increased to $108,425 from $95,703 the year before.
The northeast, long the darling of Tallahassee's real estate market, moved more homes than the other three areas combined.
The area saw the average sales price rise from $293,562 to $302,907.
Each section of Tallahassee saw a reduction in the inventory of existing homes, except for the northeast, which had roughly 2 percent more homes active than the year before.
The northwest inventory was down 9 percent; the southwest, 6 percent and the southeast, 3 percent.
Excluding luxury homes selling for more than $1 million, the average time on the market for listed homes in all areas of Tallahassee was 64 days.
According to Manausa, "Demand is not strong throughout all price ranges. Considering there are 33 months of supply of million-dollar homes, nearly three years' worth, this is an extreme buyers' market."
He said sellers of luxury homes received an average of 75 percent of their asking price after an average of two years on the market.
Deep-pocketed homebuyers are in short supply and so, too, are homes that the average Tallahassean can afford.
"It's a challenge," said Wilson, especially given a future that is coming quickly.