The High Cost of Living Spaces
Broker approaches renters with compassion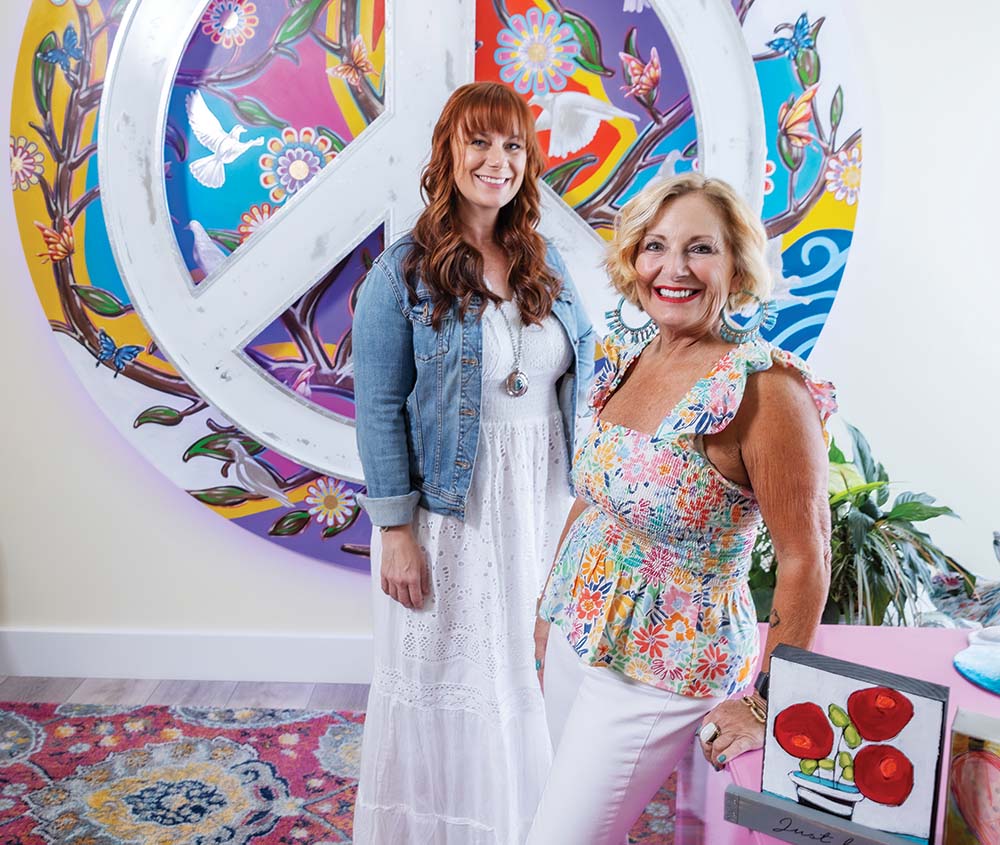 The U.S. government, since the '70s, has considered households that spend more than 30% of their income on rent to be cost-burdened.
This isn't a nail in the coffin but rather a warning sign. Such renters could be up against a lifetime of living paycheck to paycheck with little to no savings to cover expensive car repairs and no hope of becoming homeowners.
One Bay County real estate broker hopes to become a change agent in making housing affordable.
"We have to deal with frankly breaking people's hearts," said Britt Matthews Gonzalez, broker and manager of Beachy Beach Real Estate (BBRE). "The median household income is about $60,000. If affordable housing is supposed to be no more than 30% of your income, you shouldn't be paying more than $1,500. That's impossible."
Gonzalez is excited about all of the growth that Northwest Florida has seen in the past few years, but she worries that some people, whose contributions to the local economy are essential, are unable to afford housing near the coast.
She has met people who live in Enterprise, Alabama, and commute two hours to work in Bay County.
"That's insane," Gonzalez said. "At the end of the day, my job is to put people in homes. You can't have a secure, productive society when the majority of people are worried about where they will lay their head at night."
After Hurricane Michael devastated much of Bay County, Gonzalez's "heart was forever changed." She said she stopped caring about money and just wanted to help her neighbors, friends and people she grew up with find a place to call home after losing everything.
"You're making people feel safe in this world," she said. "Life is about service, and real estate is the vehicle with which we serve people. If I look around and see the need, I have to ask myself how I can be a part of meeting it?"
Gonzalez founded Full Heart Rentals (FHR) in 2022. The long-term rental management company is co-owned by Karen Smith, who is Gonzalez's mother and a broker and co-owner at BBRE.
FHR rents space in the BBRE building, has access to facilities including a training room and is in a position to make referrals to real estate agents if long-term renters are interested in buying a home.
"It's a win-win situation," Gonzalez said.
While FHR manages properties and places renters into available units, Gonzalez also takes the time to educate both landlords and renters.
She believes that many landlords are poorly informed about laws that govern renting property. Renters, she said, often don't understand their rights and responsibilities.
"I personally believe that renters are one of the most taken-advantage-of demographics, which I don't believe is on purpose," Gonzalez said. "You can be productive, efficient and do a good job for your owners while still being compassionate to your renters — the two things are not mutually exclusive."
Gonzalez hosts workshops on renting versus buying and helps home seekers determine their best options. She plans to bring in a lawyer a few times a year to educate homeowners and renters about long-term rentals at condominiums and communities with homeowner's associations.
Lessors and lessees "both need to get educated to understand the other's side," Gonzalez said. "It's not the responsibility of someone who is struggling to make ends meet to explain why life is so hard."
While some people may demean others with modest incomes as irresponsible, Gonzalez finds that such a characterization rarely applies.
"Affordable is not a dirty word," she said. "I think part of this is not just recognizing that housing is a problem, but getting away from the idea that people experiencing financial hardship is a character flaw like laziness or unwillingness to work hard. They aren't irresponsible."
She sees waitresses, pharmacy technicians and even teachers as some of the hardest working people in their communities and asks, "Would you believe your teacher, the person in charge of your child's welfare, is undeserving of a livable income and affordable home?"
Increasing the inventory of affordable housing will require a multifaceted approach that lowers costs, speeds up construction, revises zoning restrictions and promotes understanding.
"It's a real problem when I'm trying to promote homeownership, and there's no inventory that the people in my town can afford," Gonzalez said.
"The whole industry of housing has to be turned upside down — we have to do things differently."