The Enormous Regional Dinosaur is Coming
The Airbus assembly plant is a major game changer for our region of Florida in many ways.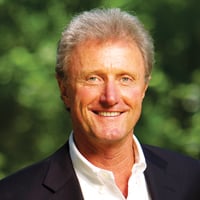 Economic growth for a business, a community, a county, a region comes as the result of many different influences.
A business can grow and prosper because it provides a product or service that is needed — and because it provides an excellent level of customer service while continually working to build its customer base and the infrastructure to serve it. A community's economic growth is fostered by a collection of these well-run businesses.
If there is a proliferation of businesses that are not run well it lowers the "curb appeal" of a community, creating the look and feel of an area in decline. You saw evidence of this in what happened to downtowns in the '60s, when the era of the mall arrived. Now you see it in the older malls that have taken on the look of ghost towns.
The dinosaur I mentioned in the headline to this column is the $600 million Airbus assembly plant that is landing in Mobile. The European plane maker plans to have the plant — which could build up to 50 A320 aircraft a year — ready for full production by 2017. The projected annual payroll is $61 million — and as many as 1,000 workers could have employment.
This is a major game changer for our region of Florida in many ways. And make no mistake that its economic effect will ripple from Alabama east across our entire region, as far as Tallahassee and Jacksonville.
Airbus is the big international competitor to Boeing, a company that is essentially the economic engine driving Seattle, Wash. More than 60 percent of the wide-body aircraft delivered by Airbus are driven by Rolls-Royce engines or engines produced in partnership with Rolls-Royce. My understanding is that Rolls-Royce is planning an assembly plant in the Mobile area to produce and deliver the engines for planes that have been preordered, some of them scheduled for delivery up to 10 years from now.
That is just the beginning.
What can we gain? A whole lot of collateral growth. Our university systems can educate the children of the many families to come. Our resorts and beaches can become the weekend getaways — and locations for professional conferences. Our real estate market can feel the impact of a new population of homebuyers.
The I-10 business corridor, with its vast tracts of affordable, fertile land, can be perfect for the varied auxiliary businesses that an Airbus factory is sure to attract. Thirty years from now what we see and know today is certain to drastically change.
But are we ready? Do we have a unified front and a plan to have our house in order to attract an international business community and then provide it what it expects and demands?
A county's economic growth potential is decided by policies and growth plans driven by elected officials and those they choose to run the everyday business of government. Sometimes these policies falter as politicians focus instead on catering to their political base or public employees become resistant or unable to change with the times.
The success of a region's growth is often predicated on the level of cooperation and transparency between the established and strong economies of that region. You have seen in 850 Business Magazine how we have clearly identified and continue to report on a wide array of unique business successes that can be found in the Capital, Bay, Forgotten Coast, Emerald Coast and I-10 corridors of Northwest Florida. Each corridor vibrates with its unique successes.
Yet I have observed little in the way of substantive cooperative branding of the region. And this is one of the major obstacles we must overcome before Northwest Florida is ready to go to the next level.
So, I simply ask the question again. Are we ready? Well, are we?