The Editor's Last Word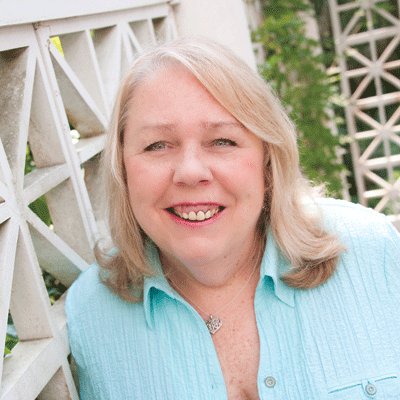 I recently went to a major health care practice and picked up a postcard that asked me to report back to them on how they are doing. I had to laugh. I was there because I had called several times over a three-week period and never got a response. So, I decided to drive over to speak to someone face-to-face.
This past week the system we use at home for our internet service was interrupted by a lightning strike. After a lengthy phone conversation with a specialist (yes, we did reboot the system), we were told that help would come … in five days. I work mostly from home, so that's a problem. I raised that issue and was met with total silence. I would have been happy to at least be told that I could go on a waiting list for an earlier appointment. No such luck. It actually took 10 days to get the problem fixed.
I'd like to harken back to a story we ran earlier this year about customer service. Martin Owen, regional marketing director for ResortQuest by Wyndham Vacation Rentals in Fort Walton Beach, nailed it when he said, "To win at customer service, you have to empathize with your customers and anticipate their needs. Even 10 years ago, people would put up with standard or mediocre service — but not today." And the up and coming millennials are far less likely to be understanding than baby boomers.
So, it wouldn't hurt to take stock of how well you are performing for your customers. I don't recommend a post card or a survey. How about calling some of the folks who are depending on your business for some service? In the internet age, it's easy for the customer to find a replacement company/practice (if your Wi-Fi is working). Just sayin'.
As 850 prepares to enter its ninth year of publication this fall, I want to give a loud shout-out to the staff at Rowland Publishing that helps make this magazine what it is — a well-read, respected, award-winning publication that tells the story of Northwest Florida and has opened a better line of communication between the communities in our region.
This summer we won first place for the best special interest/trade magazine in Florida in the 2016 Sunshine State Awards, the prestigious annual statewide contest run by the Society of Professional Journalists Florida Pro Chapter. It was our fourth first place award over the past five years (2012, 2013, 2015 and 2016). In 2014 we came in second so, like Avis, we tried harder and climbed back up to first place again the next year.
It's hard to put into words how proud I am of 850, of the names (staff and freelancers) that you see in every issue and those who work so hard behind the scenes to ensure we have a quality publication to present to our readers every other month yet never get byline recognition.
Sales, production, design, events, administration, finance, human resources. All are important elements in the magazine's success. Key among them, of course, is Publisher Brian Rowland, without whose leadership and hard work 850 would never have become more than a passing thought. And there is Jennifer Ekrut, 850's lead designer, who takes the written words and the photos and then merges them into a format that's pleasing to the eye and easy to read.
Thanks also goes out to you, our readers, and to our advertisers, who have seen the benefit of advertising to 850's audience. We appreciate your support and encouragement.
We are always seeking out new ways to tell the story of our region, including new trends and major accomplishments, and to focus on the outstanding businesses and business leaders of the 850. If you have ideas, suggestions, story ideas, please send them along to me at lkleindienst@rowlandpublishing.com.