The Call of the Wild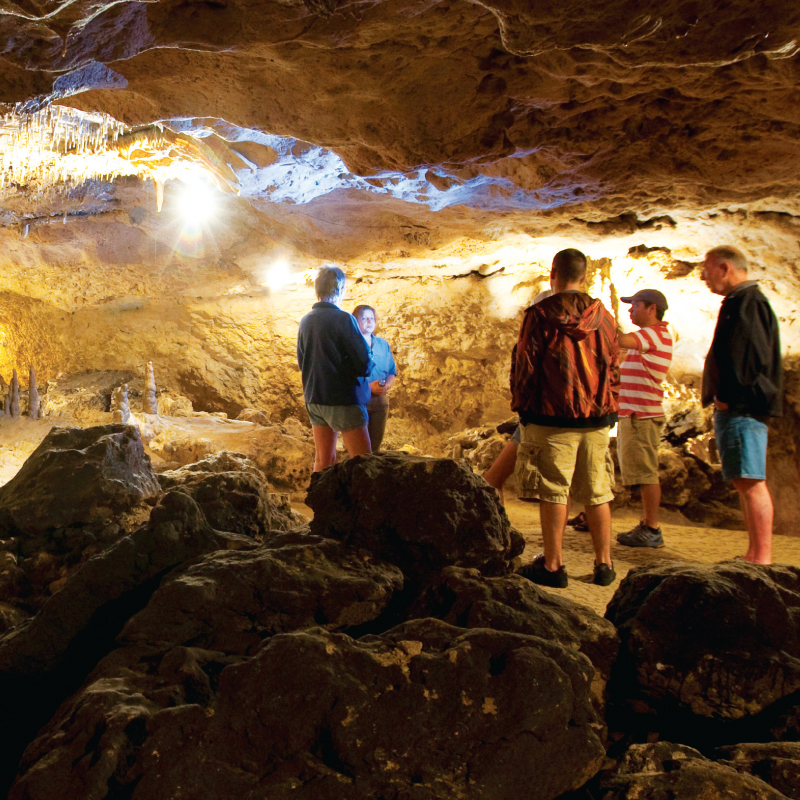 Local folks will tell you that Jackson County is where Mother Nature and Father Time made a pact to preserve "the very nature of Florida." One visit to these low rolling pastoral hills dotted with majestic stands of pine and live oak and laced with unspoiled waterways … and you can see proof positive of their handiwork.
Tourism is the No. 1 economic engine for the Sunshine State, and this patch of Northwest Florida is working to attract more tourist traffic. There are certainly entertaining events, festivals and activities that allow visitors to enjoy the great outdoors here all year round. But unlike much of Florida, the star attraction in Jackson County isn't a cartoon mouse, but rather the wonders of nature that entice visitors here.
"People come here for the quiet, the pristine nature and to get away from it all," says Pam Fuqua, executive director of the Jackson County Tourist Development Council.
There is something for everyone looking to get a "bird's-eye view" of Jackson County's "green" scene. Water lovers can cool off in the meandering streams, rivers, crystal clear springs and lakes — from the Chipola River to Blue Spring to Spring Creek to Lake Seminole — with swimming, boating, canoeing, tubing or diving. Land lovers can enjoy the picturesque scenery while camping, hiking nature trails and bicycling. Horseback riding, birding and tossing a line into the Apalachicola River and Ocheesee Pond are just a few of the delightful distractions for sportsmen who venture here. As for souvenirs, wading into river and creek beds for arrowheads, mastodon teeth and other artifacts become one-of-a-kind keepsakes any nature lover would prize.
The backdrop in this county is filled with wildflowers, trees and plants more typical of the Southern Appalachian Mountains of North Georgia. And woodpeckers, barred owls, beavers, alligators, snapping turtles, grey fox, bobwhite quail and other native wildlife found in the forested parks offer a quite a show for would-be wildlife photographers.
Yes, ecotourism is a natural here.
Still, the real thrill of Jackson County for those who love adventure just may be found diving underneath the surface of the cool, natural springs and inside its mysterious, craggy caves and caverns.
Tim McCoy offers a wide array of supplies for outdoorsmen at his store in downtown Marianna. Photo by Scott Holstein
Edd Sorenson is an avid diver born in Portland, Ore. One vacation visit to the caves in Blue Springs was all it took. He bought a house, packed a semi-trailer with as much as it would hold and opened Cave Adventurers in 2003. There are other cave systems in Florida, but Sorenson says what sets these particular seven caves apart is the luminescent, white limestone walls. "A dark cave eats up your diving light. These are more friendly, beautiful and your light goes a lot further," he says.
Over the past 10 years Sorenson has welcomed curious visitors to these caves from 18 countries and 46 of the 50 United States. After a typical day dive he says the first thing someone usually says is, "Wow, that is unbelievably beautiful. We're coming back!"
With this kind of reception it's no surprise his watersport rental business has boomed. Sorenson calls his outfit "a dive shop/resort destination." Meaning, there is everything you need if you crave a cave adventure.
Cave Adventurers is located on Blue Spring which is a spring-fed swimming lake that measures five miles long. On the lake is a dock with pontoons, canoes and kayaks and equipment to explore the lake's wonders by swimming, boating, diving or snorkeling.
To dive you need to have an Open Water Certification. And for those new to the sport, there are four trained instructors on hand to teach a multitude of diving techniques, including one Sorenson popularized called Side Mount Diving, which places your tank on your side instead of on your back allowing you to explore even smaller, hard to reach cave passages.
Underwater isn't the only place for cave adventures. An attraction unique to Jackson County, the Florida Caverns State Park, allows visitors a chance to tour the state's only walk-through cave system. Once used as shelter by aboriginal Indians, the caverns reveal an amazing world of black pools, brilliantly lit, jagged formations and dripping limestone stalactites.
"Many of our nature spots are actually historic, too, because they are featured in drawings from as far back as the 1600s, so nature and history in Jackson County go hand in hand," Fuqua notes.
In an area with such expansive green spaces filled with abundant wildlife, it's no surprise that Jackson County is a hunter's haven. With a Florida hunting license and proper permits and species stamps you can hunt dove, duck, quail, turkey, small game and wild hog. But the area is especially known for its large white-tailed deer. And many may not realize that predator hunting is also allowed here for coyote and bobcat.
Whether you are a seasoned pro or a novice, in the fall and winter McCoy's Outdoor Gun & Archery Shop is the place to go in Marianna to get geared up for hunting season. In spring, hopeful anglers head to the shop to get rigged to reel in everything from brim to large-mouthed bass.
Not only is the staff knowledgeable, but like associate Daniel Bennett, they are enthusiasts, too. So not only they can supply with you with all you need from guns and archery supplies to outdoor camping equipment, they can answer your questions about the area as well — including where to head to hunt. If you are looking for leased land, Bennett suggests the St. Joe Timber Company. If you prefer a public area, he says it's worth checking out the Chipola River Wildlife Management, an expanse of 9,000 acres operated by the state just north of Marianna.
Whatever it is that lures you to visit beautiful Jackson County the first time. Surely, it will be the call of the wild that brings you back time and again.