The Business of News
An industry failed to keep its head up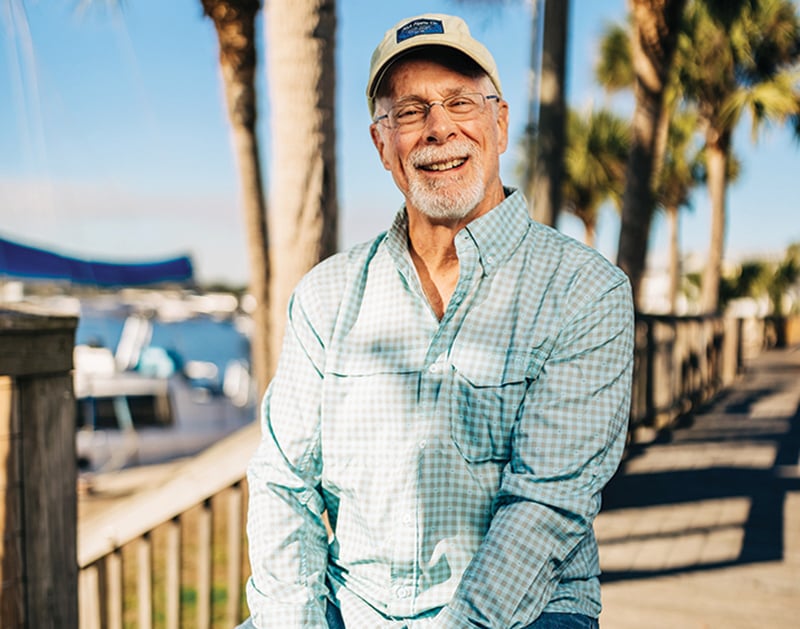 Bill Needham, who was Tallahassee Magazine's first editor, recently encouraged me to contact a promising high school student. Ellie, he said, wanted to speak with someone who might offer her advice on how to prepare for a career in journalism.
We spoke for a while, and it became clear to me that elders in her life had reservations about journalism as a career. But if that were to be her field of endeavor, they advised, identify right now a particular type of journalistic pursuit sure to lead to a job with a decent salary.
I advised her differently.
Don't limit yourself, I said. Take on as many experiences as you can. Go to concerts, attend lectures, travel, earn a wage, volunteer at a nonprofit. Fail forward. Write haikus, write limericks, write a Shakespearean sonnet one time. Attend an event sure to be covered by local news media, write it up and then compare what you have written to media accounts. And above all, read. Learn from other writers' techniques that you might want to employ.
We don't want to live in a place that does not reserve a meaningful place for Ellie. She thinks well, communicates well and has a sincere desire to interpret the world and bring issues of consequence to big audiences of readers. I will be curious to discover where her instincts and talents land her.
Meanwhile, the traditional media franchise is shrinking. Newsroom jobs are vanishing, and experience levels are in precipitous decline. Small-market TV reporters all look like high school interns; maybe they are. The corporatization of newspapers has had a devastating impact on the quality and quantity of coverage. It's as if a DEFUND THE MEDIA campaign took hold and wildly succeeded.
It may not be a good time to rob a bank, but it's a pretty good time to be a crooked contractor colluding with a corrupt commission. (Just look out for the likes of independent investigators like Tallahassee's Ervin Jackson.)
The New York Times announced in early July that it was disbanding its 35-employee sports department. Going forward, it will rely on a website it purchased last year for daily sports coverage. Might as well. The other day, I read an NYT story on unseeded Marketa Vondrousova's stunning title run at Wimbledon. There wasn't a line or observation in there that could not have been gleaned from watching the coverage on television.
In the Wall Street Journal, Jason Gay's write-up of the men's final was better. "It had to happen one day," Gay began. "Novak Dkojovic would meet his Novak Dkojovic." Nice.
Later, he noted VIPs in attendance: "the Prince and Princess of Wales, the King of Spain and Brad Pitt, the Duke of Handsome." Such gems are hard to find. 
How do we account for the near death of traditional reportage? No single factor is to blame.
People don't read or write as they once did any more than they lick stamps. Walt Whitman was right when he opined, "To have great poets, there must be great audiences." I will add that to have great public officials, you need a great electorate. Instead, we have seen voters fall for politicians who blame the media for all of society's ills and whatever will go wrong tomorrow.
Fundamentally, though, the collapse of traditional media must be seen as a business failure and a failure to heed the oft-cited Gretzky rule: Success results not from knowing where the puck is, but where it's going to be.
I was the editor of the Panama City News Herald decades ago when a member of the sales team approached me with a handheld device. It was a PalmPilot, a pocket-sized computer that people used to record notes and keep track of contacts, to-dos and events.
"This is the future of news delivery," the salesman said.
"Get out of here," I'm sure I told him.
The salesman may as well have said, "One day soon, anyone with two thumbs will become a publisher."
Ah, Ellie, it's enough to drive me to poetry.
Add the writings of Ed Skoog to the reading list I gave you. In Tomato Poem, he offers us this about the approaching winter.
This tomato
follows its own thoughts
into the frost. Leaves fade first,
like faces of preschool friends.
There is a simile rich and full, Ellie.
A Better Boy, a Brandywine, a Beefsteak.
Stay calm and read on,