The Best Thing in Crestview is The People
Local Promoter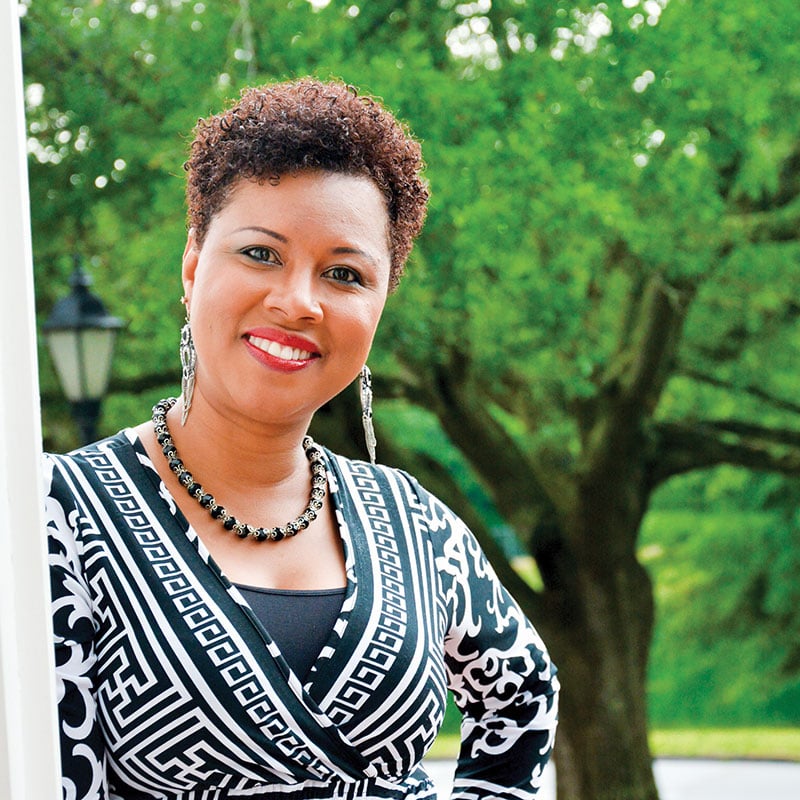 Alicia Booker
Crestview
Director of Marketing and Community Relations, North Okaloosa Medical Center
Immediate Past Chair, Crestview Area Chamber of Commerce
---
Alicia Booker
The best thing Crestview has going for it is its people — young and old — and their willingness and desire to see their community grow, says Alicia Booker.
"The biggest advantage is having a group of people who are willing to mentor others into success, passing down their knowledge and making sure there is always a wealth of leaders being developed," says Booker, 45, who came from Atlanta 10 years ago to train pharmaceutical reps and decided to stay.
She still sits on the executive board of the Crestview Area Chamber of Commerce after serving a year as the chair. Under her leadership, the chamber established a partnership with the University of West Florida's Small Business Development Center to bring knowledge and practical help directly to budding entrepreneurs and growing businesses in Crestview. Now they can get one-on-one help in their own community.
Booker sees the area's biggest selling points for economic development as the Bob Sikes Airport, a prime location for aerospace development because of its 8,000-foot runway, and the local, technically skilled workforce, many of them retired military.
"Those are the factors that make Crestview a unique business draw," she says.
1. Favorite Movie "Book of Eli" with Denzel Washington. He knew what he had was important and had to be preserved. It's a reality check to make sure you understand what you're leaving behind for the next generation.
2. Sports Hero I've always been a Cowboys fan. When I was 5 or 6 years old, I got my first T-shirt and wore it until it fell apart. In fourth grade, we were asked to write to someone famous. I wrote to Roger Staubach, and I got an autographed photo and letter back.
3. Bucket List No. 1 is taking a family trip to Spain. I want to give (my three children) the opportunity to see more of the world so they know the sky is the limit for them.
4. Cooking My husband is actually the cooker — and I think he'd dump me for Rachael Ray in a heartbeat. I like to bake. My mother passed to me her famous red velvet cake recipe.
5. Advice to 16-Year-Old Self It's OK to be different. In the end, the things that make you different make you successful and unique when you are older. Embrace who you are.
6. First Job I had a summer job at a foundry where my father was manager. I had to wear steel-toed boots and a helmet and clock in and out. It was hot, dirty and messy but taught me everything isn't easy. (And my mother made me pay for my pageant dress because I had a job.)
7. Secret to Success Love what it is that you do, so that it doesn't feel like a job. When you give yourself up in a leadership or service role, it's important to take time for yourself and replenish so that you don't burn out, and to always have balance.