Tell Your Story Your Way
Rowland Publishing crafts custom solutions that vividly bring its customers' publications to life.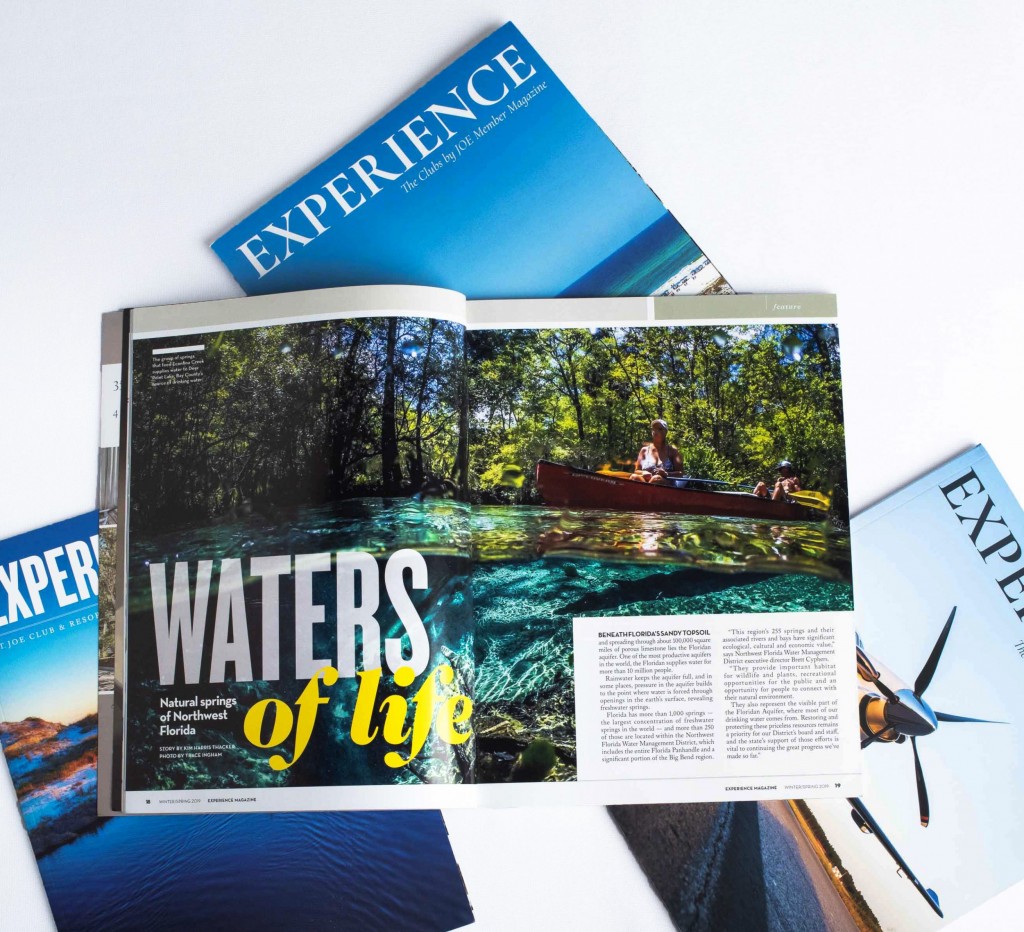 Through engaging writing, dynamic design and full-service project management, Rowland Publishing crafts custom solutions that vividly bring its customers' publications to life.
Prior to working with RPI, The Clubs by JOE produced an in-house magazine but increasingly realized that it required the services of a proven and reliable custom publisher. Since 2017, RPI has saved them time and effort by supplying needed expertise in producing their publication and ensuring that it is well supported with advertising dollars. RPI has provided The Clubs by JOE with services, including advertising sales; consulting, editing and writing; photography coordination and art direction; print vendor management; project management; and publication design and redesign.
As a result of RPI's efforts, Experience magazine has grown from 52 pages to 84 pages due to a steady influx of advertisers who have responded to RPI's sales efforts. RPI added more photography to the magazine showcasing the Emerald Coast's natural beauty while streamlining the production process. Editorial, advertising and design teams at RPI worked together to bring about a magazine that is well organized, attractive and delivers content of interest to club members.
"Rowland Publishing has been a great partner in creating our club member magazine, Experience. From layout, to copywriting, to advertiser solicitation, the team at Rowland consistently helps us to create a great product on time and on budget that aligns with our specific goals and objectives. We look forward to the continued evolution of the magazine with the professionalism and expertise of Rowland Publishing pushing the quality of the magazine forward."
Mike Kerrigan, Corporate Director of Marketing, The St. Joe Company®
» Do you need help with a custom publishing project?
Contact us today to learn how Rowland Publishing can help make your upcoming project a success. For more information, visit RowlandPublishing.com.