Team Complete Goes High in the Sky
Aerial assessments allow for a bird's eye view of damage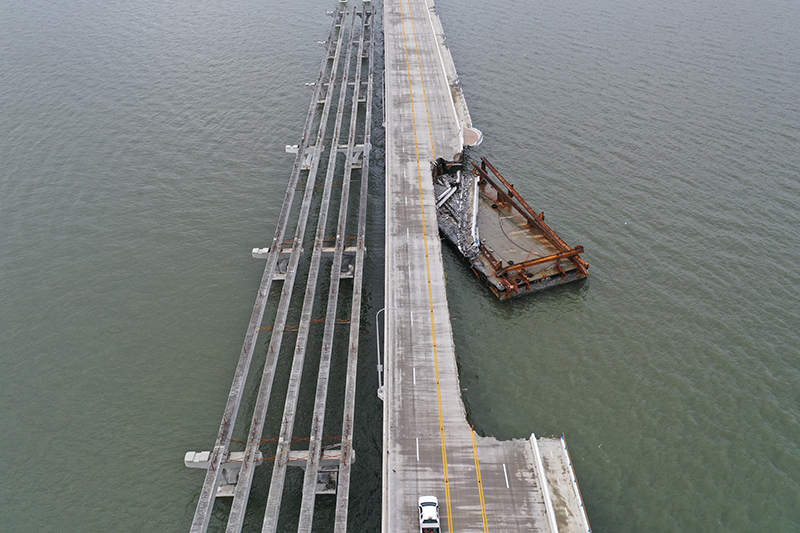 If you've lived in Florida for any amount of time, you've seen aerial footage of the devastation wrought by a hurricane. While it's often difficult and disheartening to view, these images are the beginning of rebuilding.
In the aftermath of a disaster, one of the most vital steps is to assess the damage. More crucial is that the damage is accounted for in a safe and efficient way. Since 2016, Team Complete has offered aerial assessments to help communities assess damage and make plans for repairs.
While Team Complete is based in Florida, they provide service over a wide range. After a hail storm damaged schools throughout Amarillo, Texas, Team Complete owner John Minor called on recently hired Matt Miller to scope out the damage. One of his first duties was to obtain his FAA 107 drone license. Minor called on him to assess the condition of 46 schools. Complete was pre-approved for airspace authorization at every airport within 100 miles of the coast in the entire Southeastern U.S.
Subsequently, because of the success of the aerial assessments, all Team Complete inspectors obtain their FAA remote pilot license. Today, Miller is a senior project manager with certifications as a remote pilot, a Windstorm Insurance Network appraiser and an FLIR certified aerial thermographer.
Team Complete is often enlisted by large insurers to conduct aerial assessments following storms. One of the most notable was Hurricane Michael in 2018. With aerial technology, Team Complete deployed more than half a dozen drones and surveyed over 1,000 wind and water damaged properties in the Florida Panhandle in an expedient fashion.
Aerials are also often helpful in assessing and dealing with situations such as steep roofs, slick materials or a lack of access point.
The drone is piloted a couple hundred feet above the structure when it begins capturing photo and video and is then moved about to capture images at various heights and angles. The process is then repeated at night with a thermal drone.
Complete used the first drone-mounted thermal camera available for civilian use (the DJI/FLIR ZenMuse XT) back in 2016 and has stayed up to date with technology as the thermal capability of these cameras has continued to improve.
Miller explains that thermal drones detect temperature anomalies which are often indicators of moisture, typically equating to pockets of water or water intrusion within a commercial flat roof or exterior wall system.
"Aerial inspections are a great asset to property owners, insurers and even the general public," Miller said. "These are valuable images that ultimately save time and energy for all involved."
---
Team Complete
(850) 932-8720 | (844) 932-8720
TeamComplete.com
---