Tallahassee Regional Airport on Its Way to International
International status would spur major changes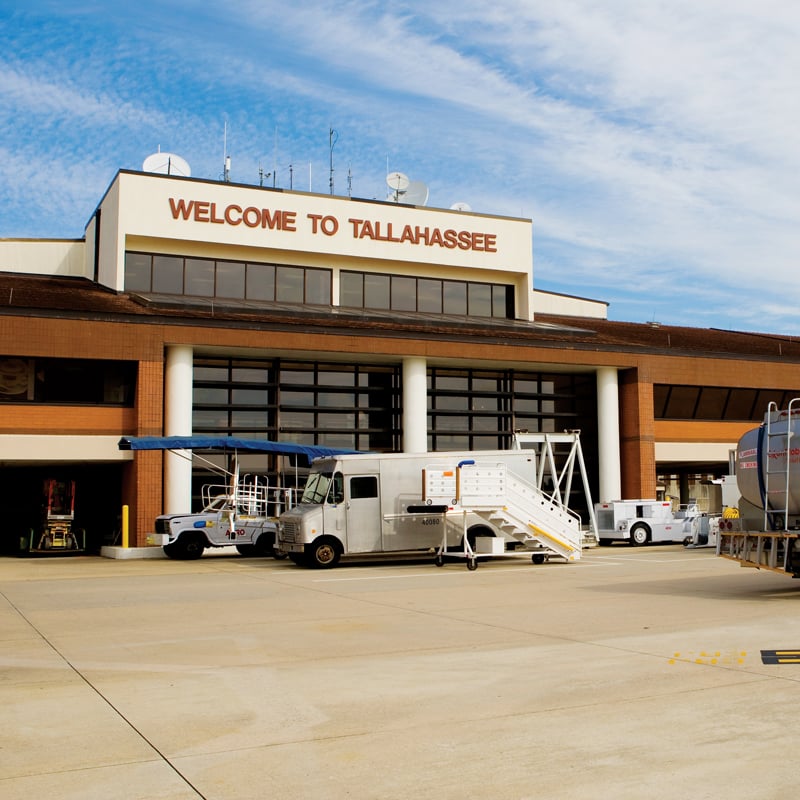 Tallahassee Regional Airport could become an international airport in the near future. If that comes to pass, Tallahassee could reach a whole new level of service, becoming a designated international port of entry and opening the door to many positive changes.
According to Chris Curry, the airport's director, changes could begin this winter.
Matt Burke
Chris Curry, the airport's new director, has great expectations for the future growth of the airport and the land that surrounds it.
"The advantage of it is that we can now go out to attract commercial airlines that would fly to leisure destinations initially," he said. "We could also process corporate business jet aircraft and private pilots that are coming from international destinations directly into Tallahassee without having to stop at other ports of entry for clearance. The other side is it allows the airport to go out and attract companies that may be interested in bringing in international freight."
Officials would also look at establishing a foreign trade zone on different parcels of the airport, which would allow a company located at Tallahassee to bring in parts from an international location without being charged duties and taxes until those parts are fully assembled into a product.
"So we think the integration of those two projects can help us with the development of more than a thousand acres of property located at the airport," Curry said. "And as a side note, Capital Circle will be expanding from two lanes to six lanes in front of the airport. That would provide a seamless connection to Interstate 10, especially for trucks or freight."
Meanwhile, other upgrades are already in the works, including the modernization of the terminal's interior, its facilities and amenities. The project includes new flooring (up to the TSA checkpoint), new kiosks, new food and beverage concessions and upgraded airline ticket counters, just to name a few.
One of the most important changes will be a built-in community identity that immediately lets travelers know they have arrived in Florida's capital. But most importantly, officials are working feverishly to reduce fares and provide direct flights to popular destinations such as New York, Washington D.C. and Fort Lauderdale. Curry said he and Tallahassee City Commissioner Scott Maddox are talking to carriers such as JetBlue, Frontier, Spirit, Allegiant and current carriers such as Delta, American and Silver Airways.
"So, when you look at this day and time in Tallahassee, you have the Gaines Street initiative, you have FAMU Way and you have Cascades Park. So the feeling is the city is really taking a progressive approach to developing the infrastructure for the future," Curry said. "And the airport is a critical piece of that. The other part is with the land we have available, and the academic institutions we have within the city, it's certainly exciting to try and bring industry to Tallahassee and create employment opportunities with such an educated workforce that's readily available."
Curry, the former executive director of the Collier County Airport Authority, came to the Capital City in January and is looking forward to taking the local airport beyond its "regional" status in a direction that offers a greater reach.
"You relish being in an environment that's progressive and contributing to an airport that you feel has potential," he said.