Tallahassee Is a Great Place for New Businesses to Grow
3... 2... 1... Launch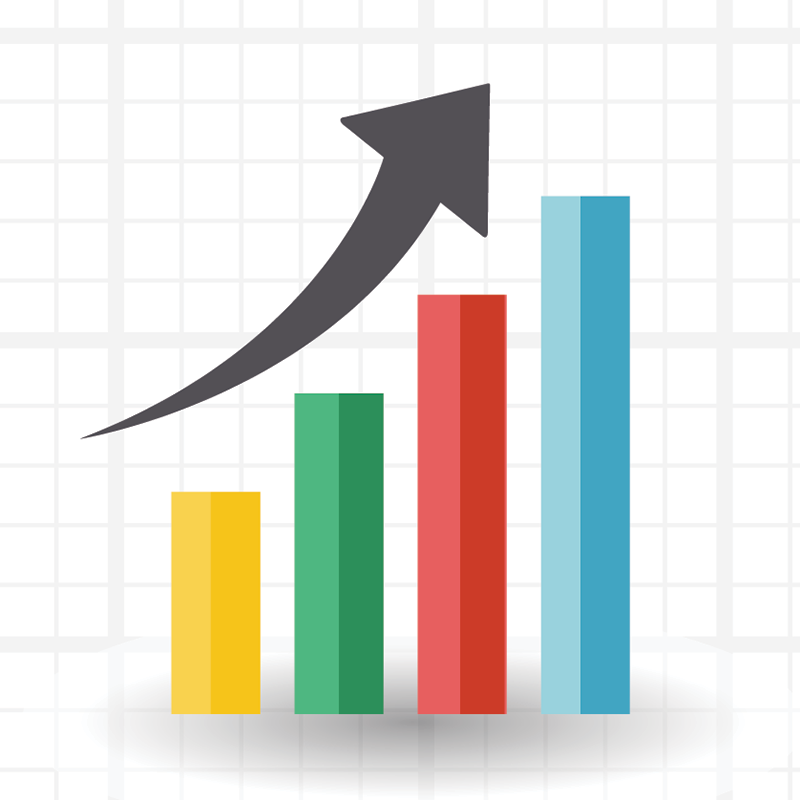 Tallahassee might be an academic town, but there's nothing academic about how its universities and research centers foster new businesses, promote new ways of doing business and prepare entrepreneurs for a high-tech, global job market. There's no shortage of incubators, accelerators and high-tech test beds to do just that. Let's take a look at two examples.
Helping New Businesses Help Themselves
You probably know this by now. Starting up a new business is not exactly easy, what with all the regulations and rules that have to be followed. Fortunately, in Tallahassee, there are resources that can give the budding entrepreneur a roadmap of sorts to success. Among these resources are The Jim Moran Institute for Global Entrepreneurship and Florida A&M University's Small Business Development Center.
The Jim Moran Institute in the College of Business at Florida State University is a world-class institution that has been on the leading edge of economic development and growth for nearly 20 years. It offers a wide range of innovative services and programs designed to develop and serve new entrepreneurs at home and across the world. One enterprise in particular, the FSU Student Business Incubator (also known as the InNOLEvation Accelerator), is aimed specifically at assisting student start-up businesses and helping them reach independence. The budding entrepreneurs in this program connect with mentors culled from faculty and community, and are provided with their own office space for research.
The student business incubator opened in the fall of 2009, said Matt Jarvis, JMI operations manager. Jarvis said that student business incubators were popping up at other universities, and to keep FSU competitive it was decided to "put ourselves on their playing field," he said.
The incubator is now ranked one of the world's best university student business incubators for 2013 by the University Business Incubator (UBI) Index, a Sweden-based research group. The UBI Index is the first global index to benchmark performance and best practices of university business incubators. FSU's InNOLEvation Accelerator ranked among the top 10 incubators in the Americas and in the top 20 globally.
Jarvis said the incubator was designed to give student entrepreneurs a space to lay the ground work and do research. It's not a storefront, and not every budding businessman can get in. The program is so popular that students now have to go through an application process during which a five-member committee vets their proposals. Once you're in, you're golden. The resources of the entire Tallahassee community are at your disposal.
"We have established enough relationships in the community to provide them with in-kind services, like accounting and legal and marketing — anything a new business might need we try to bridge the gaps for them," Jarvis said. This is very important for those students who may be from out of town and don't know the lay of the land, he said.
"They're not going to have the same connections, because they're on campus most of the time and don't have the ability to connect the way we do," he said. "They don't know who to go to. So hopefully by virtue of who we are we have the quality connections they can utilize."
Until recently, the incubator had cubicle space for eight student businesses. But it has become evident that there are more than eight businesses on campus. So, some of the cubicles are being removed to open the space up and allow for an "E-Clinic," a place where students who have yet to establish a formal business plan can come in and ask questions.
"We're getting a lot of applications, all the time. The incubator attracts a variety of people, and with 40,000 students there are businesses all over the place," Jarvis said. "At the E-Clinic a student can come in and have resources for them in print, or a person sitting there in the room to help guide them. The clinic will be for people who want to know how to start up a business. We are positioning ourselves as the expert on entrepreneurship."
Nearby, Florida A&M University's Small Business Development Center, located at Innovation Park, helps other fledgling businesses perform marketing research and loan packaging, and helps them identify marketplace competition. It also performs an in-depth analysis of financial records, financial statements, income statements, balance sheets and cash flow analysis. It's all a part of helping them isolate hidden profits and missed market opportunities.
But that's not all. The SBDC has joined forces with the Leon County Research and Development authority to create the Technology Incubator at Innovation Park.
"That is still in development, and what we have agreed in principal is that we would provide technical assistance to companies within that incubator," said Keith Bowers, Small Business Development Center director.
The SBDC also works with Leon County on a partnership called Small Business Enterprise, which allows small businesses to join in Leon County's purchase of goods and services. This innovative program teaches young businesses how to compete in the bidding process.
"Some small businesses don't have bonding capacity and that's often a requirement if it's a construction company, and what the SBDC does is put together applications with surety companies, gather financial statements and put together loan packages for working capital if they need mobilization funding," Bowers said. "As small businesses are being encouraged to increase their contracting opportunities with Leon County, sometimes a gap exists in their level of expertise or capacity and the SBDC steps in to bridge that gap. The idea is to expand contract opportunities with small businesses, and sometimes small businesses aren't fully prepared to operate on those contracts."
Over the last year the center has focused on providing more in-depth services to existing businesses. Its focus is on small and medium-size businesses that have three or more employees and have been in business for at least three years.
"Our strategy is to devote a higher level of resources to them, because they are the ones most poised to create the most economic impact in terms of job creation, sales growth and turning more money, recycling more funds and spending power into the community," he said.
All in all, the SBDC helps bring the right resources to bear on particular small business problems, Bowers said. It might mean bringing in a higher level of expertise, or helping with cash flow management, financial management planning, increasing market visibility or helping them decide whether an e-commerce model would work for them.
"We have been developing resources to make sure we can meet the needs of that target market," he said.
Post-grad students at the FAMU School of Business and Industry have also entered the mix as readily available mentoring resources.
"We have used MBA candidates in our service delivery model," Bowers said. "Over the last year we've assigned probably 40 students to work with eight different clients of ours. It's incredible what we've been able to do with the help of the students. A lot of business owners have a list of things they would like to do but don't have the ability or the money or manpower to devote to it, so we pair them up with our students who have lots of time and energy and skills. It's been a really good pairing, and the students benefit as well from working on a real-time client in the real world."
The SBDC has also formed a grassroots alliance with other entrepreneurial support organizations like The Jim Moran Institute, Workforce Plus, Tallahassee/Leon County Economic Development Center, the Tallahassee/Leon County Chamber of Commerce, Tallahassee Community College, Leon County school district, the City of Tallahassee, the City of Tallahassee Minority Business Enterprise, Access Florida and the Leon County Women and Minority Business Development Center.
"We are networking all these partners together to help provide a roadmap of assistance and resources for small businesses and entrepreneurs. We started the effort in May, and our next step is developing a comprehensive website where they can go and plug in and it will list all the services and programs our community has to offer," Bowers said. "We are encouraged by the increase in economic development opportunities. It's refreshing to see that happening in the community as well as the commitment from the city, county and universities. They realize that helping them helps the entire community to not be so dependent on state contracts and sort of become or have a community that is self-sustaining."
Innovative Spin-Offs
Thanks to not only personal inspiration but connections to the university system, innovative new manufacturing materials and new drugs are being commercialized right here in Tallahassee.
Bing Energy
Big ideas often start out with simple questions. Probably the most relevant one today is, wouldn't it be great if there was a way to make a more commercially feasible and efficient fuel cell? Well, thanks to Dr. Jim Zheng, professor of electrical engineering at FSU and FAMU, we are getting closer to that reality. Zheng uses patented, cutting-edge nanotechnology (based on the pioneering work of Dr. Ben Wang, inventor of "buckypaper") to replace or reduce the need for costly platinum in the process of making fuel cell components. Bing Energy International, a technology company that arrived in Tallahassee in 2011, has the exclusive commercialization agreement to use Zheng's technology in its effort to create greener, cheaper and more efficient power generation systems.
Prevacus
Sometimes, a "What if?" moment can form in the wake of a personal near-tragedy. When Jacob VanLandingham suffered a concussion that nearly killed him, he began a mission to create a drug that could help treat concussions. Today, Dr. VanLandingham is not only an assistant professor of neuroscience at the Florida State University Department of Biomedical Sciences, but he is the founder and president of Prevacus, a drug development company currently hard at work trying to bring new concussion therapies to market. Prevacus is another example of how new companies can spin off from their academic incubators.
"The majority of his ideas were created during his time at FSU," said Jeff Johnson, head of investor relations and corporate communication.
To date, the company has raised about $4.5 million from more than 50 local investors. "It's from people who believed in us from day one," Johnson said. "Our financial foundation is our friends and neighbors."
The first drug in the Prevacus product lineup is Prevasol, a neurosteroid administered through the nasal cavity. Most neurosteroids can't be used for too long because of adverse side effects, but according to Prevacus, Prevasol doesn't have the same side effects, and yet still offers great protective benefits.