Taking the Long View
Dealmaker pivots away from quick-turn investments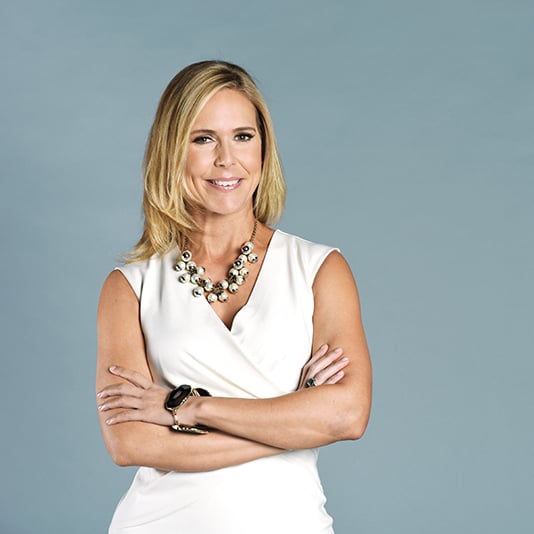 Dajanae is 14. Her mother works in the call center at the Department of Revenue. There, she earns enough money to make her ineligible for food stamps, but scarcely enough to pay the rent, feed and clothe her children and keep the lights on.
She does her job well and earns accolades, but that means only that she is treated to lunch from time to time. There is no path to advancement for her. She is trapped and so, too, are Dajanae's siblings.
Kim Rivers would like to change the community conversation.
An attorney, businesswoman, entrepreneur and dealmaker whose projects change the face of neighborhoods and may even shape societal mores, Rivers has become closely familiar with the problem of generational poverty.
She lives it. That is, Dajanae lives with her and Rivers' 7-year-old son. Dajanae's grandmother is close by; she works for Rivers as a nanny.
"A huge section of our population in Tallahassee is stuck," Rivers said. "As a community, we are becoming more and more bifurcated. We have the elite and well-educated, and we have the poor. The number of people living below the poverty line in Tallahassee is increasing."
Rivers concedes that the problem is a stubborn one not amenable to short-term solutions.
"That's part of the reason we don't talk about it more than we do," she said. "We'd rather talk about shiny new developments. But if we don't tackle this issue, we are destined to become a tale of two cities."
Rivers comes by her desire to help others honestly. She was born in Jacksonville to a police officer and a public school teacher, both of whom, like Rivers, are Florida State University graduates.
As a high-schooler, Rivers submitted just one application for admission to a college or university. She was inclined to consider the University of Florida in addition to FSU, "but Dad told me at the time that there was no way he was going to write a check to Steve Spurrier."
Rivers was student body president at FSU before straying to Florida for law school. Fittingly, she worked for Tallahassee attorney and Florida grad Steve Uhlfelder during the summer immediately preceding her enrollment at Gainesville. Uhlfelder saw to it that she had an in-person meeting with the dean of the law school before starting classes.
As a law student, Rivers completed a legislative fellowship in Tallahassee, thinking that she might become a lobbyist. But she abandoned that idea upon discovering that she had limited patience for the "good-old-boyism" that prevailed at the Capitol. She went on to clerk at the large Troutman Sanders law firm in Atlanta, where she would start her law career and find a liking for transactions versus litigation. As part of a 12-member team that specialized in putting deals together, Rivers found her niche among 400 Troutman attorneys and acquired a taste for the "big-deal high."
Rivers married a fellow attorney she met in Atlanta and the couple moved to Tallahassee, his hometown. Rivers worked for her in-laws' real estate firm and had a child. But neither home-selling nor marriage would prove to be long-term ventures. She departed both amicably and, poised to reinvent herself, she considered becoming a major-gifts procurement specialist with the FSU Foundation.
Rivers consulted an acquaintance, J.T. Burnette, in hopes that he could get her a meeting with Steve Evans, then the interim president of the Foundation. Burnette, however, upon studying her resumé, told Rivers, "You need to come to work for me."
Burnette and colleague Chad Kittrell soon took Rivers on a trip to size up foreclosure property "in the middle of nowhere" as a possible investment.
"It was a random RV park, and the guy who developed it was one of these doom-and-gloom, world's-coming-to-an-end, kind of guys," Rivers smilingly recalled. "He had built a compound with his house underground, and it was the most bizarre thing I had ever seen in my life. There was a little train that traveled the property.
"I was like, 'No, this is the worst deal ever.' Everything was screaming, 'No, No, No.'"
Rivers feared that she might lose out on a chance to join Burnette in business, but when asked over lunch for her assessment of the RV park, she was frank.
Good answer. The Rivers/Burnette partnership had its genesis. They would work for a time together with Kittrell under the Hunter & Harp Holdings umbrella before striking out to co-found Inkbridge, Inc., a "financial engineering firm."
Its activities have included the acquisition of distressed hotels and the refurbishing and repositioning of them. Today, its most high-profile project that way is the wholesale renovation of the Doubletree Hotel.
"Whenever we do something in Tallahassee, we recognize that we are going to have to live with it and the community's outlook on it," Rivers said. "The Doubletree is in the core of our community. We take it very seriously. It's like our front door."
Work on the roof began in May and will be followed by a focus on the restaurant and streetscape improvements. Renovations will be complete in two years throughout which the hotel will remain open.
Rivers has figured most prominently in headlines lately as the CEO of Trulieve, Florida's first medical marijuana dispensary. She devoted, she said, six months of her life to completing the application process for a license created by passage of the "Charlotte's Web" bill by the 2014 Legislature. The bill drew up five regions in which dispensaries could be sited and established licensure requirements. The application totaled 2,000 pages in length.
Rivers was notified in November 2015 that she had been successful, a big-deal, uh, moment that set a bunch of deadlines in motion. Trulieve built a cultivation facility of more than 70,000 square feet in size in 63 days. It plans to operate 12 stores statewide, including the one open on Capital Circle SE in Tallahassee.
Profitability will have to wait a couple of years, in large part because only about 5,000 people in Florida have prescriptions for medical cannabis. Marketing Trulieve, for Rivers, primarily involves educating physicians.
Trulieve is committed to giving its customers the "relief you need in a product you can trust." Product quality is important to customers who favor marijuana as a natural remedy. "We have to be like Whole Foods," Rivers said.
Unlike the quick-turn investment that Rivers typically trades in, Trulieve is an operating business and one that has captivated the CEO.
"It's exciting to be at the table along with physicians and advocacy groups," Rivers said. "Together, we are truly doing things to improve quality of life for people."
Too, Rivers hopes to improve the quality of life for all in Tallahassee.
She is the chair of the Tallahassee Downtown Improvement Authority and a champion of its efforts to make the central city more walkable, dynamic and diverse.
She is looking for opportunities to serve aspiring female entrepreneurs as a mentor.
She encourages successful women to make their stories heard. ("We've got a ways to go," she said, "before women will be able to stand on their own and be recognized for what they have achieved.")
And, let it be said, she will bust Dajanae out of the cycle of poverty.