Stress is the Enemy of Progress
To clear a path, begin by clearing your mind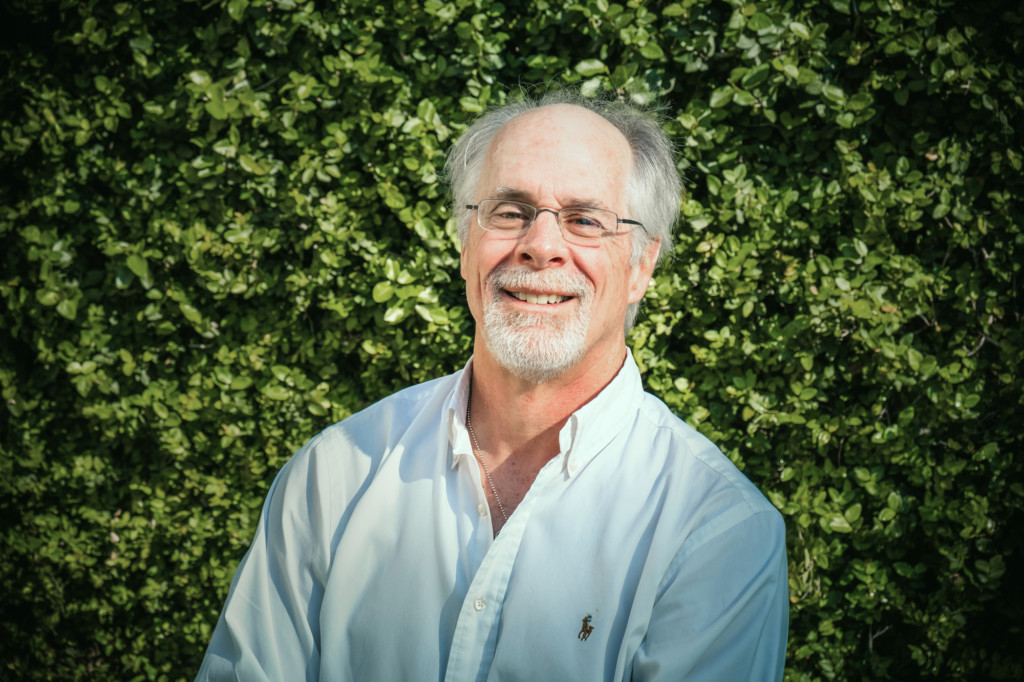 There was a time during the Vietnam War era when Albert Bruns was tasked by Maharishi Mahesh Yogi with introducing transcendental meditation to as many office holders in Washington, D.C., as he could.
In so doing, Maharishi hoped, Bruns might be instrumental in helping to bring about more enlightened leadership and advancing the goal of peace.
Bruns, perhaps needless to say, met with but a modicum of success.
I interviewed Bruns a few months back after learning that his relationship with South Walton County dates back some 65 years.
He had an uncle who was a Santa Rosa Beach pioneer, having built one of the first houses there.
At his encouragement, Bruns and his mother soon traded New Orleans for the sand.
Following my interview with Bruns at his home, he introduced me to his wife, Prudence Bruns, who, like her husband, trained with Maharishi in the late 1960s. Along the way, she bumped into The Beatles, who were fellow students.
The former Prudence Farrow is delicate like a sparrow and emanates peace much as her mentor Maharishi surely did.
"I was in disbelief of the magnitude and power of the silence (Maharishi) radiated," Prudence writes in her autobiography. "I can only describe the power of the silence as like being at the center of the mother of all hurricanes."
Prudence is given to a soothing and powerful presence of her own. So much so that she convinced a stranger to enlightenment like me to take her TM class and to explore the benefits of the practice, which, she assured me, "is not about effort; it's about the absence of effort."
At this writing, I have meditated 32 days consecutively. Prudence's class, if not transformational for me, was most certainly aspirational, and my stress levels are reduced. I am much less quick to anger.
Consider: When recently I carried a guest fishing aboard my boat, I watched as said guest recklessly, thoughtlessly, irresponsibly swung about the bubbler for my bait bucket, shattering the air stone, an item that retails for about 39 cents.
In response, I, without effort, refrained from flying into a blind rage. This represented real progress.
Prudence had assured me that all people can benefit from TM, including writers and business people. I am convinced of that.
My TM class led me to reflect on a boss I once had. Frequently, he would assess a problem by beginning, "When you clear your mind … ."
And, often, he would conclude meetings with me or others by saying, "Peace be with you." Never had he taken a TM class, but he nonetheless had embraced two of its tenets: clear-headedness and tranquility.
Sixty years ago, a couple of social psychologists, John French and Bertram Raven, described five bases of leaders' power and influence:
» Legitimate. Results from a leader's rank in an organizational hierarchy.
» Reward. Stems from a leader's capacity to dispense financial rewards, promotions, etc.
» Expert. Results from a leader's knowledge and expertise.
» Referent. Stems from a leader's charisma and ability to connect with others in high-quality relationships.
» Coercive. Results from a leader's capacity to threaten and punish others.
Later, Raven added a sixth, Informational, or power derived from controlling the flow of information.
Over time, I have experienced, as a subordinate, all of these power bases and, as a leader, I have operated using several of them. But Prudence, without intending to, made it especially clear to me that of the six, two far outshine the rest.
What kind of leader are you? Think about it. And then meditate.
Peace be with you,
STEVE BORNHOFT, EDITOR, 850 MAGAZINE