Stories From Your Hearts
We have resharpened our focus on people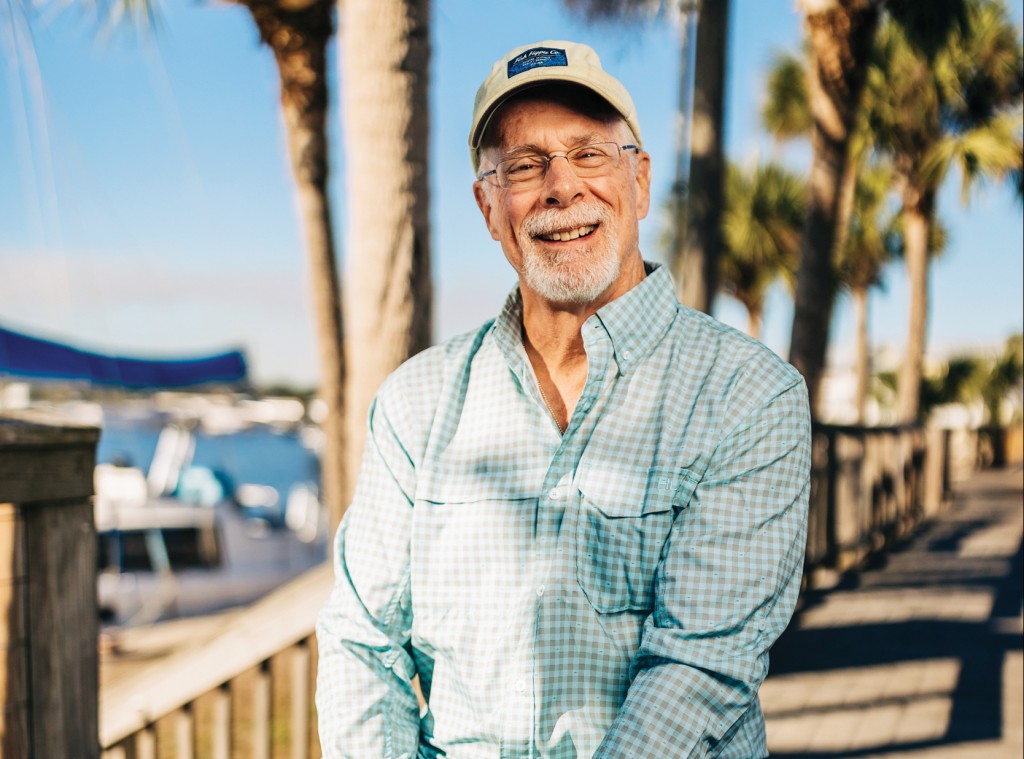 For years, I suppose, he had been accustomed to turning to his
and saying, "Hey, toss me the Local/State section."
Suddenly, that was no longer possible, and he was mightily displeased. When he reached me by phone, he screamed in decrying the reorganization of his hometown newspaper.
"Lunacy," he called it, and far worse. I might just as well have gotten into his medicine cabinet and switched the locations of his blood pressure and acid reflux medications.
Instead, I had dared to move the local and state news from the "B" section into the "A" section, relegating national and international news to the interior of the paper.
I had played with fire.
The caller's neighbors called. His neighbor's neighbors called. I reversed the decision. The local news was restored to its proper place.
Today's edition of 850 Business Magazine incorporates some changes equating to not a remodeling so much as a refreshing. Out with the davenport, in with the sectional, that kind of thing.
We have renamed parts of the magazine. What used to be the Business Journal, that portion of the magazine where we focus on particular counties within the 850 region, has become Periscope. We are collecting other stories about business and entrepreneurial activity in a section called Pursuits.
Too, exercising that same impulse I did during my newspaper days, I dared to suggest that we move our high-readership business briefs section, Bytes, from the back of the magazine to the front. Maybe this time, I'll pull it off. In all of this, Rowland Publishing is indebted to its creative director, Jennifer Ekrut, who excels at moving possibilities from the idea stage to the design stage.
Perhaps more subtle than the design changes are changes in our approach to content gathering. For years, we relied heavily on reports from the region's economic development directors — principally Scott Luth, Shannon Ogletree, Nathan Sparks, Becca Hardin, Beth Cicchetti and Cristina Paredes — in compiling progress reports contained in Business Journal pages.
We are sure to continue to check in with them. They are folks who know precisely what is in their county's economic development pipelines and are thus invaluable as contacts. But we will increasingly be turning to business owners and leaders as representatives of sectors within local economies for information about challenges, triumphs and trends.
Business people are intrigued with business people. I have consistently found that the most prominent and successful businessmen and women around are interested to learn about the business models and practices that employers of ı0 or ı2 people use to succeed. They love to hear their stories.
We will endeavor, too, to explore and report ways in which members of the business community enhance, support and shape communities overall — as leaders, as educators, as mentors — and philanthropists.
I invite you to meet Ashley Harrell. In a story, "Going for Their Goals," that begins on page 30, Ashley describes how her life has changed due to her participation in the Special Olympics and thanks the businesses who support that program.
Ashley is 33 years old and competes in six sports. She has a collection of medals and is looking forward to competing as a member of the Leon County Chargers cheerleading squad in competition at the national level.      
Ms. Harrell did a magnificent job representing herself and the Special Olympics in my interview with her. Regional Special Olympics director Damien McNeil was standing by in case Ashley got stuck, but she found all the right words.
As an athlete, she has gained confidence, she said, and she wants to give back. She is preparing herself to be a public speaker with the goal of serving the Special Olympics as a big-time spokeswoman.
Already, she has something that can't be taught. She speaks from her heart.
Three cheers, Ashley, and Godspeed.
Be well,
Steve Bornhoft,
EDITOR, 850 MAGAZINE
sbornhoft@rowlandpublishing.com