Sterling Scott, 27, Panama City Beach
General Manager, Covered Airport Parking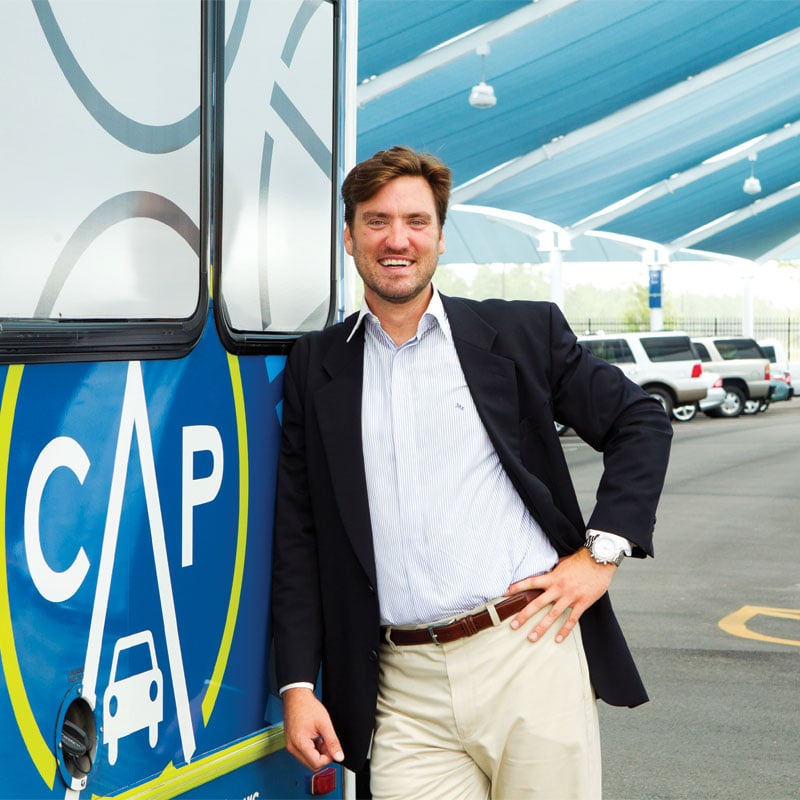 Business Philosophy Lead by example and inspire others.
My Work Entails I began working with the development team before Covered Airport Parking was little more than an empty plot of land. During the initial stages I was working alongside engineers, access control specialists and an array of different subcontractors, as well as some members of The St. Joe Company's development team. It was a fun and exciting period to assist in the creation of a multi-million dollar facility.
Definition of Success The ability to balance your life. It is easier said than done, but with all things in life there must be a balance. If you really think about it, no person can have true success without the proper balance of work, fun, family and faith.
Mentor/Role Model My father. His success in business is unparalleled from my perspective. He has helped guide me through life using metaphors and words of wisdom. As much as my father has helped me, he has also let me figure things out on my own, even if it is the hard way. But there is something to be said about standing on your own two feet.
Hardest Lesson Learned Perseverance and courage will lead to success. I learned this the hard way when I was skiing a downhill race in Grand Targhee, Wyom. The first year I attended this event I crashed and tore my knee. The second year I again crashed and dislocated my shoulder. The third year I finished and placed in the Top 10, earning a spot on the Western Regional Ski Team (representing the western half of the country). I later was nationally ranked in the Top 100 for my age group in alpine ski racing. If I hadn't had the perserverance and courage to face that race three times, I may never have succeeded in that third attempt.
Important Leadership Skills The ability to recognize what people's strengths and weaknesses are, including your own, in order to lead a team to success.
What advice would you give your 16-year-old self? Don't be so crazy. If you prioritize what is truly important in life, you will be ahead of the game tomorrow.
Northwest Florida Business Growth Communicate that young professionals and entrepreneurial-minded individuals truly have a unique opportunity to become successful in a beautiful and increasingly developed area.