Space for Rent in Capital Regional Building
Located on the campus of the Capital Regional Medical Center Hospital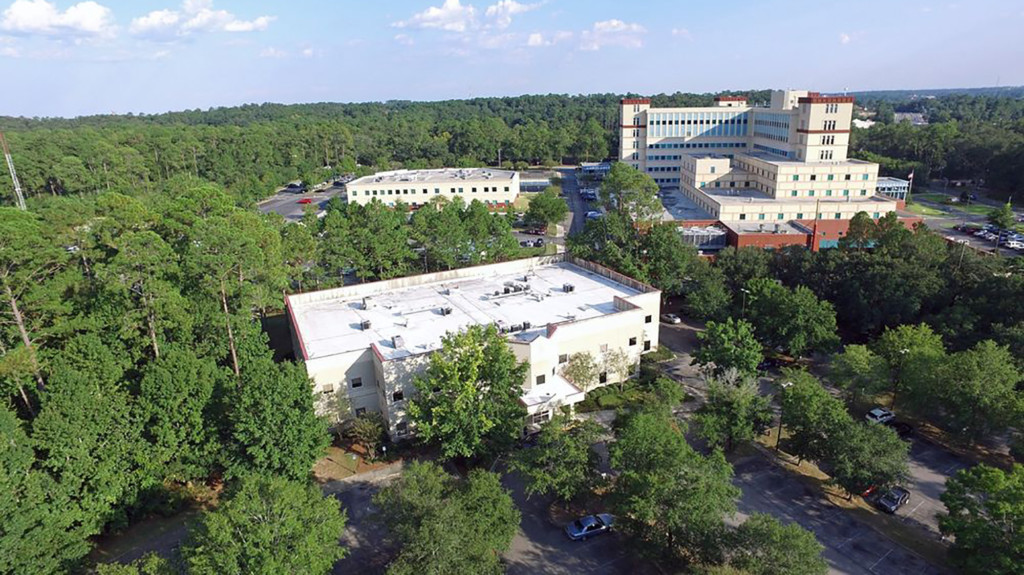 The Capital Regional Medical office building in Tallahassee contains 38,225 rentable square feet and offers a mix of first- and second-generation office/medical spaces for lease.
The building is located on the campus of the Capital Regional Medical Center Hospital off Capital Circle.
The tenant mix provides current and future tenant referral opportunities within the building.
Listed Price: $19 per square foot per year
Address: 2626 Care Drive, Tallahassee
Square Footage: Building: 38,225; available: 1,432–4,513
Year Built: 1998
Features: The building
features a covered drop-off area in the front of the building, a beautiful lobby on the first floor, elevators, monument sign and abundant parking.
Appeal: Competitive leasing and build-out packages, plus medical space available for immediate occupancy
Contact: Shawn Maxey,
Sales Associate, (850) 477-7044, cell: (850) 240-1252, smaxey@teambeck.com