Solar Power Surges in Region, But It Won't Soon Surpass Natural Gas
The beginning of a clean revolution?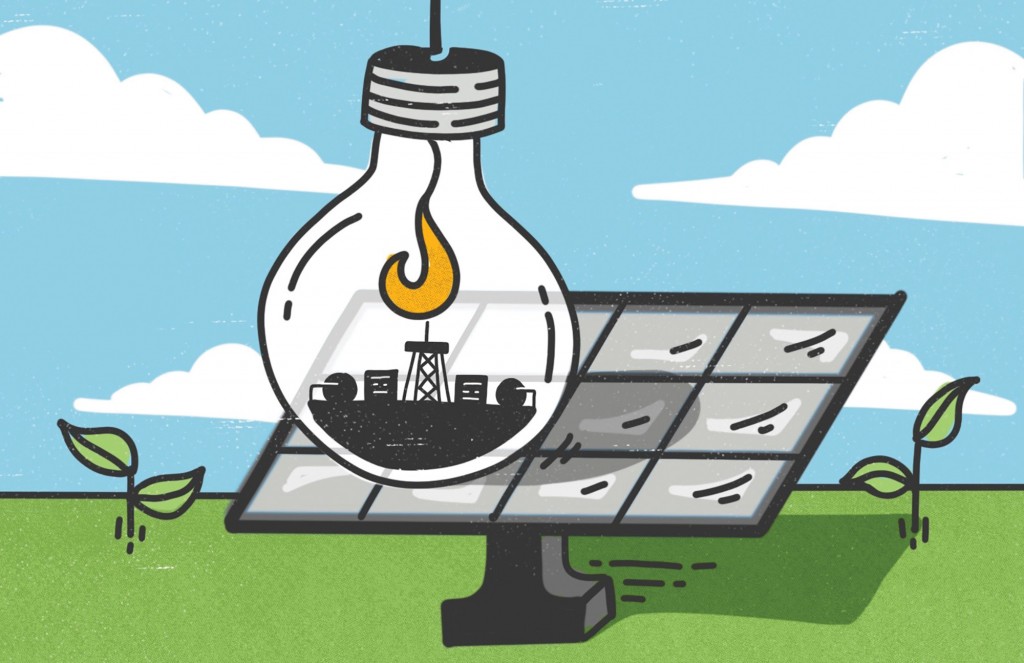 As scientists continue to express alarm over the climate change resulting from use of fossil fuels, businesses, municipalities and energy companies may be seeing the light.
In Northwest Florida, solar energy increasingly is becoming a part of the landscape.
The City of Tallahassee has undertaken construction of a second solar farm on 240 acres at the Tallahassee International Airport, moving it closer to a goal of achieving 100 percent renewable energy by 2050.
Across the region, various businesses specialize in solar panels for residential and commercial use and cite their environmental benefits, long-term cost savings and limited maintenance requirements.
In terms of energy use in Northwest Florida, the sun indeed is on the rise.
NextEra Energy says it aims to demonstrate that — and its appreciation for natural gas — after its purchase early last year of Pensacola-based Gulf Power.
NextEra, a Juno Beach-based company that also owns Florida Power & Light, trumpets itself as the global leader in renewable energy. It made Fortune magazine's 2018 list of 25 companies that "Change the World."
When it completed its Gulf Power purchase in January 2019, NextEra CEO Jim Robo pledged "low bills, clean energy, high reliability and outstanding customer service" for its new customers in Bay, Escambia, Holmes, Jackson, Okaloosa, Santa Rosa, Walton and Washington counties.
Prior to its acquisition by NextEra, Gulf Power, which serves about 450,000 customers in those eight counties, already had committed to a goal of supplying cleaner and renewable energy.
The company several years ago partnered with the U.S. Navy and U.S. Air Force to build solar farms at Eglin Air Force Base near Fort Walton Beach, Naval Air Station Whiting Field near Navarre and Saufley Field near Pensacola.
"We're joining with them in a great effort to continue to improve and work on delivering cleaner energy for our customers," Gordon Paulus, senior communications specialist for Gulf Power, said in December. "We're going to continue to deliver cleaner energy and reduce carbon emissions."
To those ends, natural gas will play a major role.
Paulus said in December that renewable energy, including solar power, wind power and power from landfill methane, made up 11 percent of Gulf Power's energy mix. He said that percentage "is growing every year," but that a transition to solely solar power isn't foreseeable.
"I don't think there's enough technology and enough solar energy developed, especially with battery technology to store solar energy," he said. "So natural gas is going to have to be a big part of it."
Like other energy companies, Gulf Power continues to turn to natural gas as a cleaner energy source than coal.
The company plans this year to complete a conversion from coal to natural gas at its Crist power plant in Pensacola.
That will mean a reduction of up to 45 percent in the plant's carbon emissions, Paulus said. In 2015, the company shut down its Scholz coal-fired plant in Sneads.
The following year, it retired the coal-burning units at its Lansing Smith plant near Panama City.
As part of its emphasis on natural gas, Paulus said, Gulf Power anticipates completion this year of a 39-mile underground pipeline in Escambia County, from the Florida Gas Transmission, or FGT, pipeline near the Alabama line to its Crist plant.
Mary Gutierrez, executive director of Pensacola-based Earth Ethics, a 501(c)(3) nonprofit organization, said she appreciates efforts to end coal-fired power plants. Her organization, however, remains concerned about natural gas-related issues including the process known as fracking, which uses chemicals and massive amounts of water in the extraction process.
She said the group supports solar energy so long as solar farms don't sacrifice the environment, including trees, or affect people's health, rights or property. "If they're looking at it holistically," she said, "we can be on board."
In response to questions about environmental considerations, Paulus wrote in an email that most of the land that Gulf Power purchases for solar projects rests on or near property zoned for agricultural use, "and we are good neighbors with agricultural communities."
Gulf Power has harnessed the decomposition of organic material at Pensacola's Perdido Landfill to produce more than 221 million kilowatt hours of electricity since 2010, Paulus said.
The average residential utility customer uses about 11,000 kilowatt hours per year, according to the U.S. Energy Information Administration.
The company also buys enough wind energy, generated in Oklahoma, to power more than 77,000 homes. Even though its customers don't directly use that electricity, the company takes credit for it as "part of our energy mix," Paulus said.
Its three military-site solar projects produce a combined 120 megawatts, enough to power about 18,000 homes, the company says.
Additional projects include construction of two Jackson County facilities — Blue Indigo Solar Energy Center and Blue Springs Solar Energy Center — each with enough solar generation to power about 15,000 homes, Paulus said.
"We're looking at other areas to put in solar as well," he said.
The company also aims to connect, via transmission lines, Gulf Power in Panama City to Florida Power & Light in Lake City.
If approved, Paulus said, that project will provide cost savings for customers and better power reliability for a region that hasn't recovered from Hurricane Michael.
Customers at some point can expect to see lower electricity bills, Paulus said.
Among other reasons, he said, the Panama City-Lake City project will offer more electricity to the region, and increased production of renewable energy will put less pressure on its Pensacola power plant.
Also, natural gas is cheaper than coal.
"We going to continue to invest in those cleaner energy sources," Paulus said.