Should You Get An MBA?
Business schools tout flexibility in their efforts to attract jobholders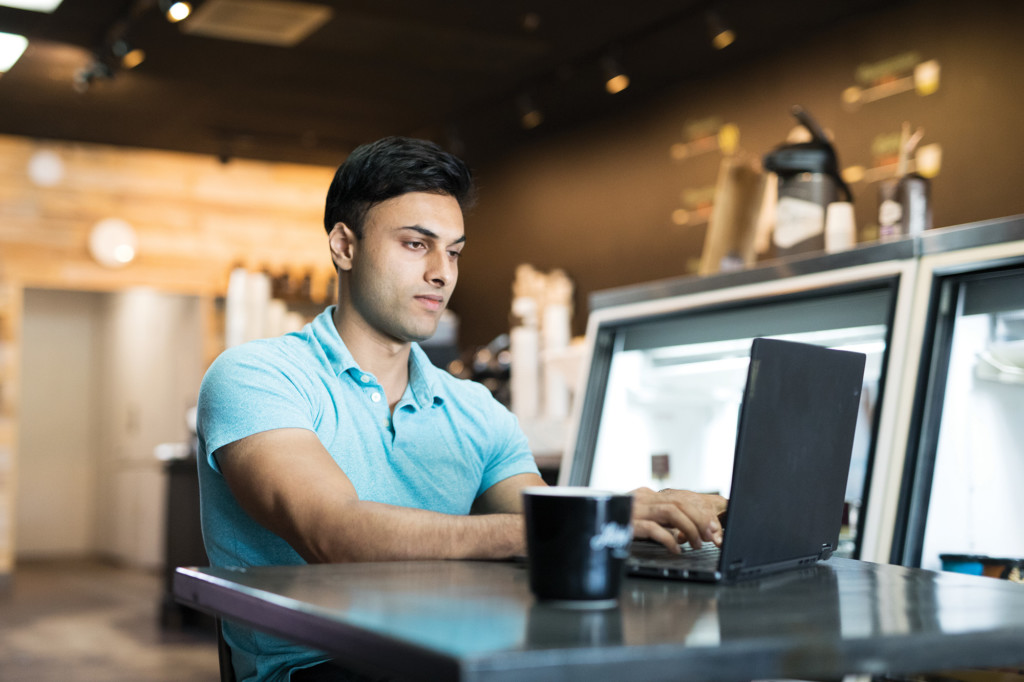 As an entrepreneur in search of the gateway to business success, Tarun Gupta finds himself on the fence.
He earned a bachelor's degree in business administration from the University of North Carolina at Chapel Hill.
But he's not sure whether he should pursue a Master of Business Administration degree.
He wonders about opportunity cost — that is, what he could be giving up — and about the cost of the degree itself, which ranges from about $15,000 at an in-state school to well over six figures at a top-ranked university.
"The average cost of an MBA these days, it's kind of absurd," said Gupta, a Tallahassee resident who earned his undergraduate degree in 2016. "I think people need to need to sit down and think what's best for them."
Business schools throughout the country, including dozens in Florida, remain eager to help prospective students do so.
A strong economy and a new generation of technology-focused entrepreneurs provide competition for business schools, many of which report stagnant enrollment in their MBA programs.
According to a Kaplan Test Prep survey released in January, 70 percent of business schools in the U.S. reported declines in MBA applications in 2018.
The survey of 150 admissions officers cited concern among international students about the political climate in the U.S. Other reasons for the declines included the strong U.S. job market, the cost of an MBA degree and questions about the value of an MBA, Kaplan said.
A strong job market tends to keep prospective students in the workforce and out of graduate school, educators and analysts say.
But business schools point to the cyclical nature of enrollment and trumpet the breadth, flexibility and enduring advantages of their MBA programs.
"I would say, in general, an MBA degree, wherever you are in your life, it will enhance it," said William Christiansen, MBA director at FSU.
"You will grow not only in academic discipline in being a manager, but you'll grow as a person in professional development, in understanding of not only of business but understanding of life, understanding of how you fit in."
Business schools have gone to great lengths to make MBAs accessible to those who want them. Many offer accelerated one-year programs, part-time evening programs and, perhaps most notably, online programs. Some continue to offer executive MBAs, designed for corporate managers and leaders who want to stay in their jobs and continue to advance in their careers.
Online MBAs typically offer the same curriculum and outcomes as traditional classroom settings, educators say, and often require few to zero campus visits.
They're particularly popular among working professionals and single parents who can earn a graduate degree during evenings or weekends from home.
From prospective online MBA students, "Ultimately the questions I get are how flexible, what is the time commitment and how well can I continue to do this and still make my career goals," said Naz Erenguc, director of admissions at the University of Florida Warrington College of Business.
So at many business schools, it's in with the flexible and out with the traditional. The Wall Street Journal reported in June that a growing number of business schools are ending their conventional two-year MBA programs in favor of shorter, specialized programs and online options.
Specializations and concentrations give students more options that match job markets and technological, social and political trends.
For its MBA program, the University of West Florida in Pensacola offers areas of emphasis in business analytics; entrepreneurship; hospitality and tourism leadership; human resources management; and supply chain logistics management.
The Melbourne-based Florida Institute of Technology, like many others, offers an MBA in cybersecurity.
MBA holders tend to swear by them and by the core courses that provide a foundation in areas such as finance, marketing, economics, operations management and human resource management.
Take Gina Kinchlow, an instructor in the Florida A&M University School of Business and Industry.
She earned an MBA from the University of Florida, which U.S. News ranks 25th among business schools, in 2000, and she used it to launch Kinchow & Company, a consulting services firm.
"It was a life-changing experience because it gave me the tools I needed as a mid-career professional to keep moving forward, to keep using it, to help me accomplish what I needed to accomplish," Kinchlow said.
She said her MBA education showed the keys to how businesses succeed and fail. She even relies on her MBA for home buying, retirement planning and other financial assessments, she said.
Joey Ginn, market president of Centennial Bank in Panama City, earned an MBA at the University of South Alabama and says he thinks highly of job candidates who get the degree.
"I think certainly having an MBA gives you a leg up on the competition," he said. "To me it shows an additional level of commitment — somebody who wants to further their education and better themselves."
Said Scott Luth, CEO of Pensacola-based FloridaWest Economic Development Alliance: "You get the extra two years of doing the research and definitely the theoretical side of business, and so when you're looking to hire, sometimes that's a good strategic advantage. How much of a strategic advantage depends on the position you're looking for and how you leverage that additional skill set in your career search."
Business schools trumpet their relationships with businesses and corporations, pointing out that when their MBA graduates get jobs and do well, that bodes well for prospective job candidates at those companies.
They also boast the pay. In its 2019 Corporate Recruiters Survey, the Graduate Management Admission Council — an association of graduate business schools — projected an annual base starting salary for new MBA hires of $115,000, more than double that of new hires who held only a bachelor's degree.
But as the economy changes and technology drives it, graduate business schools are coming under increased pressure from entrepreneur-minded millennials who see more value in experience than in an advanced degree.
They include Jason McIntosh, co-founder of DivvyUp, a Tallahassee-based custom-socks company. He and co-founder Mitch Nelson majored in entrepreneurship at Florida State University.
"I'm sure an MBA might be useful," McIntosh said. "But for us, it's really been just jumping into the deep end and really trying to figure it out. I can say that's been very valuable for us."
Gupta, the UNC-Chapel Hill graduate and Tallahassee resident, said he spent three years in Silicon Valley and found himself struck by the number of people who were doing well without MBAs.
He says he's working on opening Naantheless, a fast-food company specializing in Indian cuisine. He doesn't feel he needs a graduate business degree to do that.
"It's not like I have to wave a Harvard MBA in people's faces," he said. "But let's say you're trying to get a job at McKinsey. A Harvard MBA becomes invaluable."
MBAs
by the Numbers
University of West Florida
MBA programs: Part-time online,
part-time evening
Cost: Online MBA General, 33 semester hours, $15,065; Online MBA Area of Emphasis, 36 semester hours, $16,434; Evening MBA General, 33 semester hours, $12,461 (in-state); $34,229 (out-of-state); Evening MBA Area of Emphasis, 36 semester hours, $13,594 (in-state); $37,341 (out-of-state).
Average GMAT score among applicants accepted in spring,
summer and fall of 2018: 478
Applicants accepted: 67.3 percent
MBA enrollment for part-time students beginning fall 2018 through fall 2019: 379 students
What makes the program attractive or unique, according to MBA Director Melissa Brode: "The University of West Florida's MBA Program focuses on high-impact practices that integrate real-world experiences into the curriculum. The use of live cases across the program prepare our working and aspiring professional students with the skills necessary to embrace future business opportunities."
Florida State University
MBA programs: Accelerated full-time MBA (39 credit hours), evening part-time MBA (39 credit hours), online part-time MBA (39 credit hours), online part-time MBA with real estate specialization; Joint JD/MBA pathway; joint MSW/MBA pathway
Cost: On-campus, $18,693.48 estimated for Florida residents, $43,318.08 estimated for non-Florida residents; Online, $30,427.02 estimated for Florida residents, $31,599.36 estimated for non-Florida residents. Online programs are offered at a market rate instead of a tuition rate.
Average GMAT score among students accepted: 575
Applicants accepted: 75 percent
MBA enrollment: 457 students
What makes the program attractive or unique, according to Michael Hartline, dean of the College of Business: "An FSU MBA will propel you forward, no matter what industry you choose. Not only do we provide flexible formats for obtaining your MBA, but you also can tailor your degree with a specialization — such as business analytics or supply chain management — and gain more expertise that employers demand."