Shining a Light on Escambia County's Growing Tech Sector
Innovation Coast has built and expanded a network of technology and knowledge-based companies in Pensacola and surrounding areas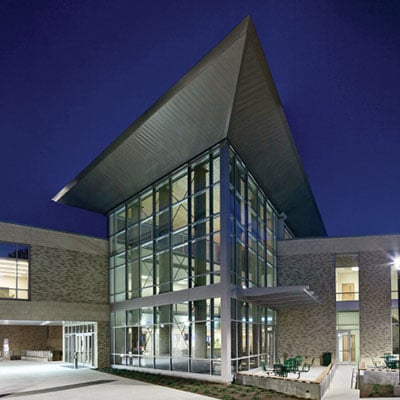 When people think "Northwest Florida," the area's tech sector probably doesn't ring many bells — yet.
That's where Innovation Coast comes in. Since its inaugural meeting in 2012, the coalition has worked to bring attention to all the technology and knowledge-based companies in Pensacola and its surrounding areas. But even more importantly, the group has worked to build a network among individuals and companies in the industry to grow the area's tech sector, attract high-level professionals and expand job opportunities. We're in the age of the Internet, after all. If people can work from anywhere, why not work steps away from gorgeous Florida beaches?
Over the past few decades, plenty of areas have rebranded to refocus on tech — to the great benefit of their economies. From Silicon Valley to Austin, Texas, "everyone seems to have this very similar approach," according to Robert David, TechSoft's president and chief operating officer, and a member of Innovation Coast's board of directors. It starts with workforce development and networking, and then it's a matter of attracting outside interest.
For their part, the University of West Florida and Pensacola State College are already involved. Both have faculty members on the board, and Innovation Coast Executive Director Donovan Chau is also director of strategy and engagement at the Center for Research and Economic Opportunity at UWF. Cooperation and communication between the group and area schools will produce more graduates to fill positions in existing and emerging companies. And communication across the entire community is key to everything Innovation Coast has planned. The foremost goal going in was to create a wide network, and while such efforts are always ongoing, the group has already pulled together a powerful coalition that shares contacts and resources to everyone's benefit.
"We've developed a pretty powerful network," said Innovation Coast board chair and AppRiver Director of Marketing Jim McClellan. "If companies have a need, there are other companies that are willing to step in."
On top of writing letters on behalf of both the University of West Florida and Pensacola State College, the group has also helped with grants and helped develop curricula for relevant fields. Companies that otherwise might never have crossed paths have now been able to share resources, contacts and opportunities — and sometimes even strike business deals. The more these industries are able to link up and grow throughout the area, the better. TechSoft's David pointed out that these fields encompass a wide array of job opportunities that could bring higher salaries, expand the area's economy and boost tax revenues.
In addition to this ongoing effort to foster a professional network, Innovation Coast is branding the city as a place industry professionals would want to work.
"Many of us have difficulty in attracting senior-level talent in our fields," David explained. "Attracting someone like that to come to the Gulf Coast can often be difficult because our salaries sometimes seem to be lower than other areas of the country. Come to Pensacola or go to Atlanta? Come to Pensacola or go to San Diego? Usually people are going to pick the largest city and not really understand what they're missing out on by not coming to Pensacola."
That pitfall is exactly why the area needs a concerted effort such as Innovation Coast — to create a "critical mass of organizations that are all on the same page about what they're trying to do," as Chau puts it. For now, Chau said Innovation Coast is largely concentrated on Escambia and Santa Rosa counties, but in the future the effort would spread farther east to cover all of North Florida.
"That's what we're trying to do over the long haul here," he said.
Aspirations are one thing, but delivery is another. It can be tempting to write off efforts like this, and only time will truly tell how robust the outcome will be. Innovation Coast is not immune to the challenges that any such group must overcome — primarily attracting capital funding and finding time among all of its busy professional leaders to accomplish everything that needs to be done. But the foundation it has built in three years is sturdy and promising. The group has already brought many of the area's big names into the fold: Avalex, AppRiver, Gulf Power, TechSoft and Global Business Solutions Inc., to name a few. They're studying not only areas such as Silicon Valley and the Research Triangle, but areas closer to home like Tampa, Orlando and Miami, to come up with the best strategies to fit the region's specific needs. And for those who want a quantifiable show of strength, Chau, McClellan and David all pointed to the group's Innovation Awards.
The 2014 Innovation Awards allowed 20 business plans to battle it out for capital. Held only two years after Innovation Coast first revved up, the event exceeded expectations.
"We were thinking, 'Well, if we get 20 (companies), that will be good.' We got 26," McClellan said. All 20 finalists set up booths for the perusal of entrepreneurs, industry leaders and potential investors and strategic partners; the top 10 presented before a live panel of judges. The first-place winners (IRIS: Intelligent Retinal Imaging Systems) received a $100,000 cash prize, while Accountingfly took the $50,000 second-place prize. Robotics Unlimited received $5,000 in business services. All of the companies received a Microsoft subscription for software, support, development tools and cloud credits to help jump-start their growth.
The group plans to hold the event again in 2016, alongside a more robust event schedule — including educational sessions, roundtables and socials — as it recruits more members. Only time will tell if Pensacola could truly be the next Silicon Valley, but in Innovation Coast's hands, its future looks bright.