Setting the Stage for Progress
Okaloosa County enhances its appeal to prospects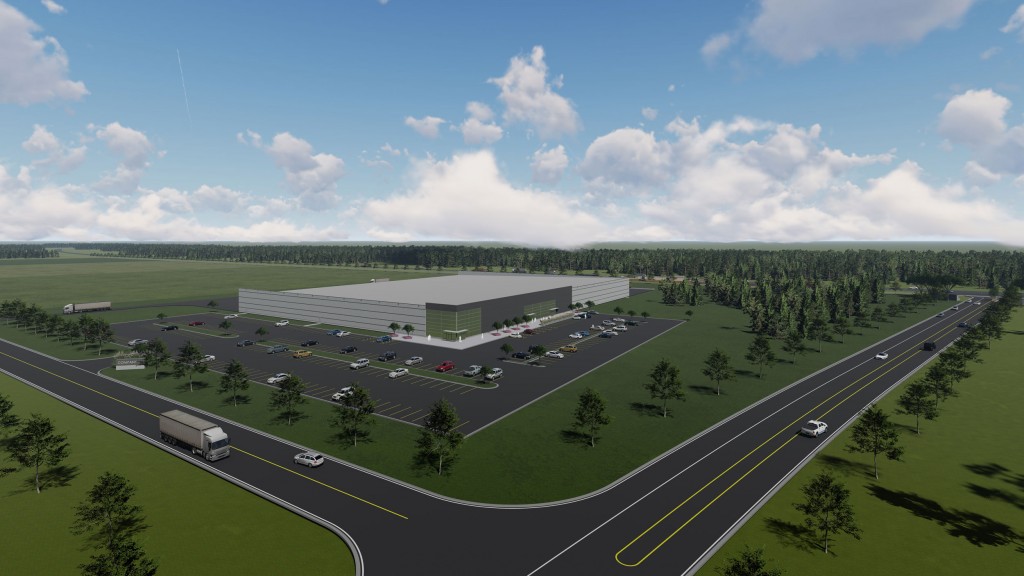 As it did for the rest of the country's economy, the coronavirus pandemic added a heavy dose of volatility to commerce in Okaloosa County.
But Nathan Sparks, executive director of One Okaloosa EDC — known until recently as the Economic Development Council of Okaloosa County — sees reasons for optimism even while acknowledging recent challenging times.
Take Shoal River Ranch, Okaloosa's so-called "gigasite," a sprawling stretch of undeveloped land that Sparks said could someday host businesses requiring thousands of employees.
For now, the ı0,500-acre site awaits its first tenant. Sparks said the pandemic has made the search for prospective employers difficult. Many businesses, he has noticed, aren't in an expansion mode and are instead focused on abuilding their financial resources. He called it a "very challenging landscape" for doing business.
But Sparks points to the recovering economy and slowing pandemic as signs that good news is in the pipeline.
"So long as we stay the course and continue to execute the plan we envisioned three years ago, we will have the success that we intend to have," he said.
Steps prescribed by that plan are being accomplished.
The county's extension of water lines four miles and sewer lines three miles to Shoal River Ranch was expected to wrap up this spring, Sparks said. And in November, Okaloosa County commissioners voted to buy 588 acres there for about $2.2 million. The Holland M. Ware Charitable Foundation owns most of the land at the ranch, located between Crestview and Mossy Head immediately south of the Florida Gulf & Atlantic Railroad and U.S. Highway 90.
The economic development council is taking another step, developing conceptual plans to possibly divide an 88-acre parcel near U.S. 90 that was part of the county's purchase. Sparks envisions that a business could build a 200,000-square-foot facility on one of those smaller lots and create several hundred jobs.
The other 500 acres purchased by the county border an additional ı65 acres that Okaloosa County also owns, Sparks said.
"That's where you could do a million-square-foot-facility — or more — and employ literally thousands of people," Sparks said.
Even with the market pinch, Sparks said prospective employers are showing interest, and the project remains on track.
"Between the land acquisition and the final piece of infrastructure, it's been a very good stage-setting year for Shoal River Ranch," he said.
There were highs and lows elsewhere in Okaloosa County due to the pandemic.
The county's unemployment rate spiked at ı3.3 percent in April 2020 but plummeted to 4.ı percent by December. That's still nearly ı.5 points greater than it was pre-pandemic, but nevertheless is one of the lowest county jobless rates in the state. In 2020, the local economy suffered during the important spring break season when Gov. Ron DeSantis suspended vacation rental operations via executive order but bounced back for a strong showing during the summer, Sparks said.
With cross-country flights out of the question for many families, Sparks suspects that driving to Okaloosa's beaches became an attractive Plan B for some vacationers.
"I think the fact that our community tends to be largely a drive-to destination, that worked to our favor," Sparks said.
Education is a priority
Despite the ailing economy, Okaloosa County voters approved a half-cent sales tax by a ı2-percentage point margin in November.
Tax proceeds will fund the modernization of the county's public school facilities, including expected improvements to technology and the school bus fleet.
Sparks called the initiative "critically important," one that the economic development council backed. He commended the district's academic performance but said its facilities are "antiquated" and "decrepit in some cases" with leaky roofs and failing HVAC units.
"When we have prospective employers and businesses visit our area and see schools that were built in the, you know, '50s, '60s, what have you, that really haven't been updated in decades, it's not the right signal we need to be sending regarding our priorities," Sparks said.
There's more positive momentum in education, Sparks said. Triumph Gulf Coast, the nonprofit dispensing Deepwater Horizon oil spill damages paid by BP, awarded a $7 million grant last summer to Northwest Florida State College for its Aviation Center of Excellence. Construction on the center at Bob Sikes Airport near Crestview was nearly complete as of early spring. With support from the HSU Educational Foundation, the $ı4.4 million facility will offer training in the aerospace industry.
NWFSC hopes to serve at least 307 students over ı0 years, including those earning certificates in airframe and powerplant mechanics as well as professional piloting. The airframe and powerplant mechanics certificates, in particular, should appeal to separating and retiring service members from Okaloosa's Eglin Air Force Base, Sparks said, because the military doesn't require that qualification.
"That's a critical thing for our region's aerospace sector," Sparks said.
Pandemic pivot
As Americans donned masks and added "PPE" to their vocabularies, one entrepreneur with local ties saw an opening in the personal protective equipment market. Bob Sires, until recently the owner of American Elite Molding near Crestview, worked with One Okaloosa EDC to open U.S. Meltblown — a business now working literally around the clock to manufacture meltblown polypropylene filter material. The material is a component in medical gowns and masks, including the N95 respirators that many consider the gold standard of PPE.
When U.S. companies began churning out masks during the pandemic, Sparks said, they did so with internationally sourced materials. Sires has said that resulted in shortages and delays.
"This is a play to truly domesticate that entire supply chain," Sparks said.
Okaloosa County and Fort Walton Beach granted the PPE project ad valorem tax exemptions of $ı5,673 and $23,073, respectively. U.S. Meltblown expects to create 50 new jobs. The company leases ı4,000 square feet at the Fort Walton Beach Commerce and Technology Park, where U.S. Meltblown plans to make $3 million in tenant improvements.
Rendering courtesy of Barge Design (Shoal River Ranch) and photo
courtesy of One Okaloosa Economic Development Council (sparks)
photos courtesy of One Okaloosa Economic Development Council (rendering, Map)