Sequestration will hurt Northwest Florida
Restaurants, chain stores, local mom and pop stores, the housing industry and tourism could all take a hit.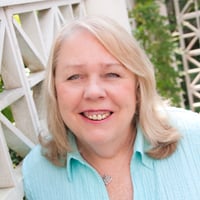 In 2010, Northwest Florida's tourism industry had to face down the BP oil spill.
In 2013, another anchor of the region's economy — the military — has its own nightmare to confront. It's called sequestration. And its outfall may not be pretty.
No matter what your politics or who you want to blame, sequestration is going to hurt Northwest Florida — right in its pocketbook. By the time this magazine gets into your hands, one can only hope that some compromises have been reached in Washington. But I'm not holding out great hope.
As we are going to print, the Navy has cancelled the public appearances of its crack flight team, the Blue Angels, for the rest of the fiscal year. No big deal you say? Tell that to communities like Pensacola that host hundreds of thousands of tourists each year at local air shows — many of those tourists coming to just get a glimpse of these daring and death-defying pilots who are such a great recruiting tool for the military.
The good news is that the Air Force appears be classifying the continued work on and flying of the F-35 to be too important to cut. That mission is critical to the continued success of Eglin Air Force Base.
HOWEVER, the military's civilian employees across our region are facing furloughs that could cost them 20 percent of their salary.
It's possible that these hard workers, our neighbors, could face one furlough day each week for up to 22 weeks. You don't think that will have an impact on our local economy? Restaurants, chain stores, local mom and pop stores, the housing industry and tourism could all take a hit. And that would be a travesty after our region has bounced back from the oil spill debacle.
No matter what your politics, whether you lean left or right or are in the middle, this is another time for Northwest Florida to pull together and ask Congress to settle its differences and make sure the defense budget is funded. Think regionally. Think of the greater good for the 850 region.
Thank you
We'd like to send a hearty "thank you" to Florida Voices for recognition of what 850 is trying to do for Northwest Florida.
At the risk of tooting our own horn, here are some excerpts from the commentary written by longtime Florida government observer Florence Snyder after reading "A Presidential Conversation" in our February/March issue:
"850 calls itself 'The Business Magazine of Northwest Florida,' but Florida's players and taxpayers call it required reading.
"850's profile of Don Gaetz (R-Niceville) is one-stop shopping for anyone looking to get inside the head of the man who, as Senate President this year and next, can make or break the plots and plans of practically anybody .
"850's contributing writer Kimberley K. Yablonski knows how to extract detailed answers to big ticket questions. Gaetz knows how to sprinkle his speech with spicy asides that alleviate reporter fatigue and reader boredom.
"Gaetz is not the first political power player to observe that 'Florida's economic policy (has been) to wait at the welcome station with a glass of free orange juice and a real estate map.' But few have been willing to say for publication that 'other states . . . got up earlier in the morning than Florida did and worked harder.'
"Yablonski's Q & A format might look like slow-pitch softball, but it works better than 'media availabilities' in producing clues to what the Senate's grinder-in-chief has in his recipe book as the legislative sausage-making season gets underway."
Apalachicola Update
Gov. Rick Scott is asking the Legislature this spring to provide some help to get Apalachicola's oyster industry back on its feet.
850 highlighted the plight of the disappearing industry in the December/January issue. To counter the effects of the oil spill on our Forgotten Coast neighbors, he is asking lawmakers to set aside $3 million in water projects to enhance the water quality of the bay. The budget request also includes up to $500,000 to fund an analysis of the river flows necessary to maintain estuarine resources.
State and local agencies are meanwhile working together on several local projects: moving oysters from poor growing areas to other sites, where the oysters can grow to a good size for oystermen to harvest; depositing processed oyster shell on depleted oyster reefs and bay bottom areas to provide a base for oyster larvae to attach and grow; and studying the decline of oysters in Apalachicola Bay to create short-term and long-term strategies for restoring oyster populations, with their first strategy report expected this spring.
For legislative updates, please "Like" 850 — The Business Magazine of Northwest Florida on Facebook.