Secretary of State Laurel Lee's No. 1 priority for now is election security
Florida's top election official is approaching Nov. 3 with confidence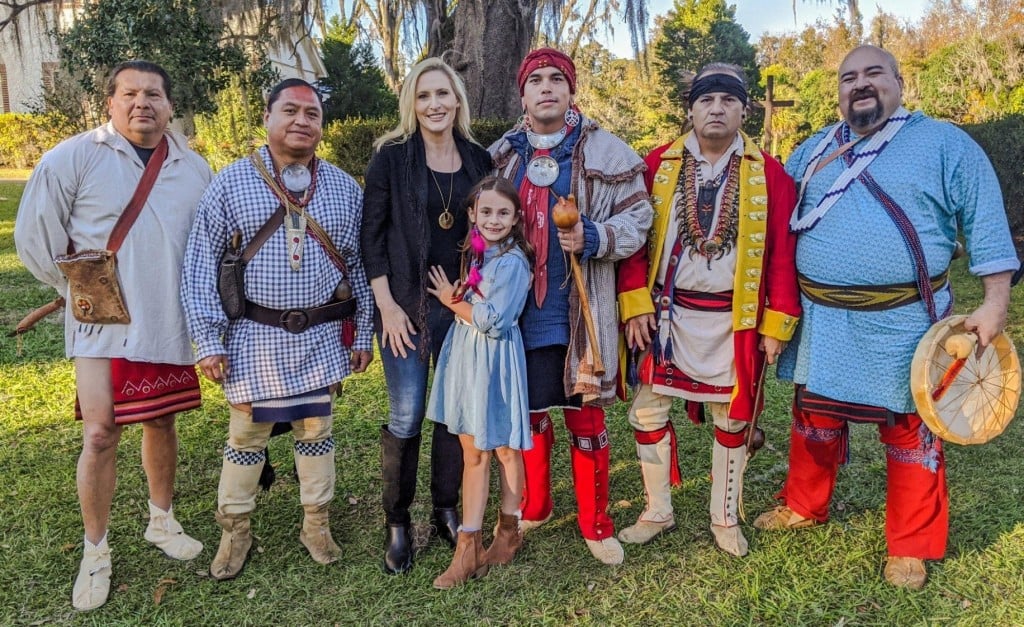 Florida Secretary of State Laurel Lee said she is highly confident that the general election in Florida on Nov. 3 will be secure, orderly and trustworthy.
In an interview with Rowland Publishing's executive editor, the state's top elections official also noted an unprecedented level of cooperation that has developed in recent months between the Department of State and supervisors of elections in Florida's 67 counties.
"I want to stay out of the headlines and I want Florida to stay out of the headlines," Lee said, alluding to the presidential election of 2000 when then Florida secretary of state Katherine Harris became known to the nation.
"Over the course of the past year and a half, we have developed very strong partnerships both with our law enforcement partners and with local elections officials to ensure that we are prepared to meet physical or cyber threats to the integrity of our elections," Lee said.
In 2019, Gov. Ron DeSantis directed Lee to conduct a statewide review of "election infrastructure." That led Lee to reach out to supervisors of election and to conduct county-by-county risk assessments aimed at identifying vulnerabilities or other issues that needed to be addressed.
Most of the weaknesses that were revealed were addressed by updating and modernizing equipment.
"We have done everything from updating firewalls to procuring USB sanitizers," Lee said. "Sometimes, a fix was as simple as downloading an update to a software program. At other times, equipment needed to be replaced."
The department's Cybernavigator Program employs five cybersecurity experts who travel the state.
"If there are counties that don't have in-house IT staff or expertise, we make sure that we provide them with guidance and assistance in implementing any required updates," Lee said.
Those experts also provide training to county elections officials.
"As many cybersecurity experts have said to me, you can invest millions of dollars in the best hardware and software, but if you don't also train employees, you can still be vulnerable," Lee said. She cited the example of an employee who might be unaware of the damage that malwear can cause and click on the wrong link.
"Foreign and domestic actors try to penetrate our network every day and every day we defend against those threats," Lee said. "We work closely with the FBI, the Department of Homeland Security and FDLE and those partnerships ensure that we have the intelligence information that we need and that we are made aware of threats to our election system."
Regarding voting, Lee said safeguards are in place in Florida including the use of hand-marked paper ballots.
"Our vote tabulation machines are never connected to the Internet during the voting process," Lee said. "We have an absolute paper record of votes cast. You can't hack paper."
Noting that Florida has had voting by mail in some form since 1917, Lee said her confidence about the election extends to that option.
She stressed that ballots will be sent only to people with a voting record who request them, and that steps are taken to ensure that a ballot goes to its intended recipient and is returned by that recipient.
"I am confident in our process because we have been doing it successfully for many years," she said. "If we were to mail ballots to all people on the voter registration rolls, it would be much harder to maintain the level of integrity that is necessary."
Lee said that due to safety concerns about the pandemic, counties suffered significant "attrition" among poll workers prior to the presidential primary in March, but they will be available in sufficient numbers in November. She noted that DeSantis, with an executive order, incentivized state workers to serve as poll workers by entitling them to administrative leave for training and service at the polls.
"I am optimistic that we will have unofficial results on election night," Lee said. "In Florida, ballots must be received by 7 p.m. on Election Day, and mailed ballots get canvassed as they come in as opposed to waiting until the day of the election."
Lee said voters who receive ballots at their homes and become concerned that they may not arrive in time to be counted if mailed, may drop them off at early voting sites prior to Nov. 3 or at their county supervisor of elections office on Election Day.
The election is consuming most of Lee's attention for now, but she looks forward to devoting more time in 2021 to other aspects of her job including oversight of the Division of Cultural Affairs and the Division of Historical Resources.