School Readiness is a Universal Imperative
For David Lawrence Jr. investing in children is paramount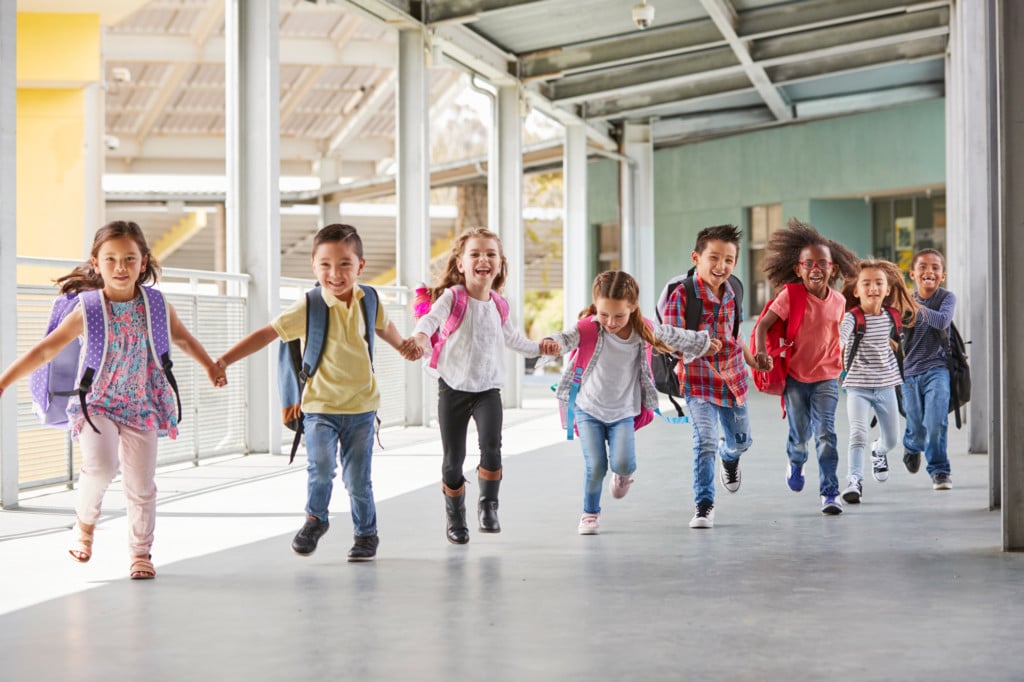 A real movement for school readiness can only be done on behalf of everyone's child because all children need the basics: love and nurturing.
Childcare that engages the mind, not the warehousing that most children receive.
All their shots. Real relationships with medical caregivers, not the emergency room as basic medical care. Excellent nutrition. The fullest opportunity to be safe.
Our mission must embrace what Dr. Martin Luther King Jr. spoke of — that is, "all of God's children."
Too often, well-intended middle-class people in nonprofits target one deeply disadvantaged neighborhood or another, devoting extra resources that are frequently dispersed in non-holistic ways that lead to precious little progress for children.
The impression so often left with others is this: "Oh, I see; it is about those children." But real readiness is on behalf of everyone's child — and everyone's family.
"Readiness" is not about children learning to read by age 3, but rather about the blending of education and health and love and nurturing in the earliest years, with knowledgeable, nurturing parents front and center in their children's lives.
The imperative is moral and practical. What could be more "American" than for every child to have a real chance to succeed?
The practical is undergirded by the research that tells us that three of every four 17- to 24-year-old Americans cannot enter the military — cannot enter because of academic challenges, or physical challenges, or because of problems related to justice or substance abuse.
This then becomes a matter of national security.
The country of my childhood has changed considerably. Today, two-thirds of women with children age 5 and younger work outside the home.
High-quality childcare has become crucial; the science tells us that a child's window of learning is wide open during those early years and never so wide again.
Eighty-five percent of brain growth occurs by age 3. Only brain-stimulating quality childcare brings positive outcomes. Most childcare is warehousing and storage. Think of the opportunity missed.
The wisest path to genuine public education reform and success would be delivering all children to formal school in far better shape.
Children need to be "ready" in many ways — not only cognitively and physically, but also socially, emotionally, behaviorally, developmentally and, yes, spiritually. There is a Higher Being much higher than any of us.
I am not imagining tiny children in tiny desks with a teacher at the front of the classroom.
But I do see "teachable moments" for all children in their earliest years: That sort of learning can go on in the shopping cart at the supermarket (shapes, sizes, colors), on a parent's lap, on the playground, in any early learning/child care center. Anyplace.
A superb first-grade teacher will quickly know who's really ready to learn and who is not. That teacher knows how vital genuine investment is in real quality in the years before kindergarten.
That teacher wouldn't be surprised to know of the U.S. Department of Education study of kindergarten showing that a quarter of "beginning kindergartners (are) eager to learn no more than sometimes or never, and (a third are) paying attention in class with similar frequency."
That teacher would respect the research by the American Reading Association, telling us that if a hundred children leave first grade not really able to read, 88 of them will remain poor or nonexistent readers after the fourth grade.
That teacher knows first-hand the frequent tragedy of the student who already feels like a failure.
Too many teachers and too many parents don't expect enough from children.
The best teachers try to save these children. Many are not saved. Such failures must be unacceptable in a country that aspires to greatness and goodness.
The wisest prescription for the future is an investment that will bring these children in far better shape to formal school. 
David Lawrence Jr. retired in 1999 as the publisher of The Miami Herald to work in the area of early childhood development and readiness. He chairs The Children's Movement of Florida, aimed at making children the state's top priority for investment. The commentary that appears here was excerpted from his book, A Dedicated Life: Journalism, Justice and a Chance for Every Child.