Santa Rosa Takes Proactive Approach to Tsunami Threat
If you thought tsunamis couldn't happen along the Gulf Coast, you were wrong.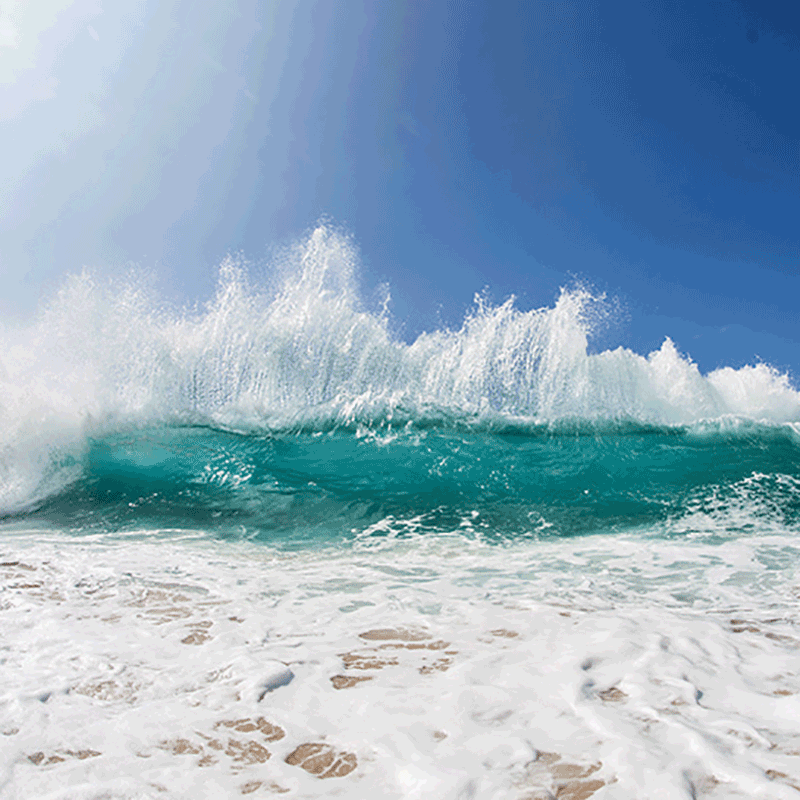 Severe weather-wise, Santa Rosa County has lucked out over the past few years. Hurricane Hermine swooshed by as it terrorized neighboring counties — and the most recent tropical depressions and storms have all failed to shake the nearly 200-year-old community.
No ship is unsinkable, though. And hurricanes aren't the region's only threat.
According to weather experts with the National Oceanic and Atmospheric Administration, tsunamis in the Gulf of Mexico are possible and, though unlikely, could directly impact the county's coastal communities.
"The overall threat is low," emphasized Jason Beaman, a warning-coordination meteorologist at NOAA in Mobile, Alabama. "But in the modeling of a worst-case scenario — a reasonable worst-case scenario, I should say — there was significant potential inundation around the immediate coast."
According to Beaman, a tsunami in the Gulf of Mexico would look different from its Pacific cousin. Instead of being caused by an earthquake, our version would, in theory, occur after a shift along the Gulf's floor.
"It's what we call underwater landslides," said Beaman, "where essentially you have a lot of sediments that have been dumped out to the Gulf of Mexico from river systems for years, for centuries. Sediment shifts can cause these underwater landslides, and that could be the source of a tsunami."
It's a threat Santa Rosa isn't willing to risk.
Taking pointers from Beaman and his team, county leaders recently put into place a safety system for tsunami preparedness. It's the first of its kind in the region, and has earned the county the designation of "Tsunami Ready" by NOAA.
"Essentially, it recognizes those communities that have taken the steps necessary to be prepared for tsunamis," Beaman said.
"It's very much like our Storm Ready program, in the fact that to be recognized as Storm Ready, you have to have established an emergency operation center, a 24-hour warning point, multiple ways to receive and disseminate information and, most importantly, to have a plan in place for your county to react when hazardous weather strikes."
Santa Rosa County's tsunami preparedness plan can be viewed online at santarosa.fl.gov/emergency/CEMP/SRC-Tsunami.pdf.
---
Highest Potential Landside Locations within the Gulf of Mexico
Tsunamis are a dangerous natural phenomenon that have had disastrous effects on communities along the Pacific Ocean for millennia. The word itself is Japanese in origin and directly translates as harbor (tsu) wave (nami).