Santa Rosa County Has Its Eye on Future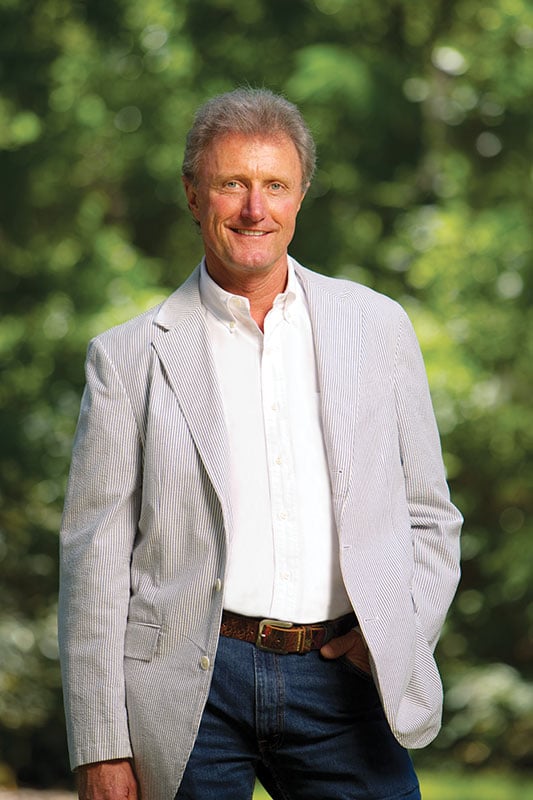 I recently had the opportunity to meet with key influencers of Santa Rosa County's economy. The get-together was especially timely given plans by 850 Magazine to publish an economic profile of Santa Rosa County in our next issue.
During the meeting, a question was posed to me for which I had no immediate answer: What was my impression of the county from an economic perspective? I have to admit that it was difficult for me to formulate a response because in my previous travels and meetings across Northwest Florida over the past five or six years, I never enjoyed the opportunity to interact with market leaders or business interests in Santa Rosa County.
I've driven dozens of times between Pensacola and the Destin and Fort Walton areas, and Santa Rosa was always just that long stretch of U.S. 98 in between.
County Commissioner Rob Williamson is a passionate promoter of Santa Rosa County. I met him at the Gulf Power Symposium in October of last year and was inspired to make an effort to learn more about his county.
Santa Rosa County, home to the communities of Jay, Milton and Gulf Breeze, had a population of 151,372 people according to the 2010 Census, a figure that was up a whopping 28.6 percent from its population of 10 years earlier. Forty-eight percent of its households include children under the age of 18.
Other salient Santa Rosa facts, according to the Florida Legislature's Office of Economic and Demographic Research:
At 158 persons per square mile, the county's population density is far below the state average of 363.8.

At 5.4 percent, the county's unemployment rate (2014) was significantly lower than the statewide rate of 6.3 percent.
At $66,006, median family income in Santa Rosa County exceeded the statewide figure of $56,738.
Its median household income of $57,703 topped the statewide figure of $46,956.
And Santa Rosa County's crime rate (crimes per 100,000 population) was just 1,296.7 versus the statewide figure of 3,450.7.
The profile that emerges is that of a county that is relatively affluent, safe and growing. Its economy is strong and has plenty of room for expansion. In short, it's perfectly understandable that Commissioner Williamson is a little bit proud of a county that is ready to take its place as a key part of the foundation of Northwest Florida's economy.
The numbers notwithstanding, the best way to get to know a locale is to spend time with the people who call it home.
In that regard, I want to thank the commissioner for bringing about the conversation I enjoyed with key Santa Rosa players Shon O. Owens of Owens Custom Homes; Charlin Knight, director of workforce education for Santa Rosa County Public Schools; tourist development director Julie Morgan; and Shannon Ogletree, director of Santa Rosa Economic Development.
Together, this group has furnished me and our editorial team with insights and information that we will deliver to you in April in our project on Santa Rosa County's economy — past, present and future.
Thank you all.