Santa Rosa County Demographics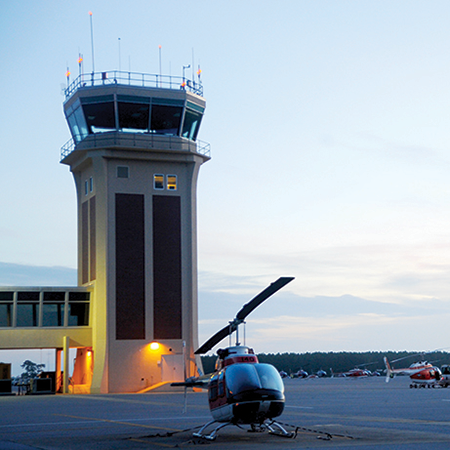 An overview of Santa Rosa's population, its major employers and industrial park offerings for businesses looking to relocate.
---
Santa Rosa Industrial Park Santa Rosa Industrial Park offers quality, affordable land — and lots of it — but also fertile ground for business, with rail access and located only a mile from Interstate 10.
Jay Industrial Park Jay Industrial Park is the perfect setting for businesses desiring a less hectic urban environment. Be as globally connected as you want, with plenty of room for expansion.
Gulf Coast Rail Park The Gulf Coast Rail Park is a 200-acre site with a considerable logistical infrastructure strategically located on U.S. Highway 90 near Interstate 10. Transportation links give access to the top Southern markets in the United States, all within an 8-hour drive.
Northwest Florida Industrial Park @ I10 Begin with two acres or 40. Northwest Florida Industrial Park @ I10 is located off of Interstate 10 and adjacent to commercial property, providing the option of making products here and selling them next door — without needing to rezone.
Northwood Park The land (50 acres or more) are preserved for one client, two at most. This means lots of land to build and grow. This park is located one mile from Interstate 10, and is an ideal location for large plants, warehouses, factories or a combination.
Pace Industrial Area This industrial area is part of one of the fastest growing communities in Northwest Florida, located strategically between Pensacola and Milton, home to a talented, diverse workforce for a developing company.
Whiting Aviation Park Nestled in the cradle of aviation amid top-notch industry leaders, this is the county's newest park and a dream location for aviation and other booming businesses because of its access to a 6,000-linear-foot runway.
---
Military
Home to Naval Air Station Whiting Field, Santa Rosa County is in the middle of one of the most active air traffic zones in the world, a tri-county area including Escambia and Okaloosa that is home to major military aviation installations and growing commercial operations. The area's proximity to military-related IT research, development and testing has created an emerging cluster of IT and aerospace companies.
Florida's military and defense-related industries are critical to Florida's economy. The $52 billion industry is the state's third top economic sector behind tourism and agriculture; it tops the list in Santa Rosa County.
The mission of NAS Whiting Field is to provide support for the training of Navy, Marine Corps, Air Force, Coast Guard and international student aviators. The base is host to Training Wing Five, which provides 100 percent of all Navy, Marine and Coast Guard helicopter training and 60 percent of all primary flight training. They account for 10.1 percent of all Navy and Marine Corps flight hours worldwide and train 1,534 student pilots annually.
Source: Santa Rosa Economic Development Office
---
Employment
Public Organizations (# employees)
State Government 1,282
Santa Rosa County School District 2,750
Federal Military 1,336
Santa Rosa County Government 949
Federal Government 751
Source: Santa Rosa Economic Development Office
---
Education
Santa Rosa County School District — "A" grade (11 consecutive years)
High school graduation rate (2014–2015 school year) — 83.2% (Florida graduation rate — 77.8%)
Source: Florida Department of Education
---
Population

2014 (estimated) — 163,422

% change since 2010 — +8%

Under age 18 years — 22.6%

Age 18 to 64 — 62.9%

Age 65 and over — 14.5%

High School Graduate or Higher — 89.4%

Bachelor's degree or higher — 25.9%

Median household income — $57,700

Cost of Living — 2.3 % lower than average

Rankings

Santa Rosa's quality of life is ranked the 8th best out of Florida's 67 counties by the Robert Wood Johnson Foundation. (Milton and Gulf Breeze are considered among the healthiest cities to live in the state.) The same survey ranked it No. 5 for social and economic factors, including the county's high graduation rate, income equality, lower unemployment and lower child poverty and crime rates.
Source: U.S. Census Bureau