Rowland Publishing Offers More Than You Think
Yes, We Do Pay It Forward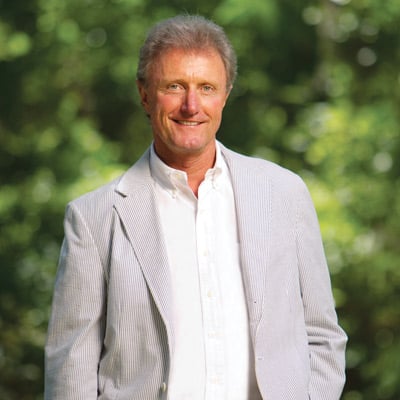 I was recently sitting at a meeting with a group of people, many of whom I didn't personally know, who represented a cross section of our community. When it was brought to their attention that I worked with Tallahassee Magazine, one of the individuals said in a caustic tone, "Oh, you have that elitist magazine for rich people. You guys do nothing for the community."
With regard to the comment about Tallahassee Magazine being elitist, I can only assume the individual does not read it — or any city magazine — and spoke out of ignorance.
I chose to bite my tongue, and I didn't engage with him because I knew it would not be productive. But I felt a surge of emotion in response to his comments, knowing full well that at Rowland Publishing we are very involved in the community, in Tallahassee and along the Emerald Coast.
It was quite disappointing to hear his uninformed comments about community involvement. But it also made me realize that we do not do a very good job of promoting our stewardship efforts in the communities we serve. That is partly by design, because I never felt the need to capitalize on our "giving back." And, frankly, we're way too busy publishing over 20 magazine titles in Northwest Florida during the year.
But, based on these comments, I think it is time to provide you with an overview of what RPI and its staff do to make this region a better place for everyone to live.
Here are a few hard facts that cover just the past three years:
More than $350,000 was distributed to charities in the Tallahassee and Emerald Coast area. For 2014, that includes $75,000 given to various charities in Tallahassee. More than $50,000 was distributed in the Emerald Coast region, where most of the dollars went to the Emerald Coast Junior League's children's programs. (These funds come from our annual Best of the Emerald Coast event, which draws more than 2,500 attendees.)

More than $1.5 million of print and digital media sponsorships and calendar listings were provided by our magazines to support nonprofit organizations in the Tallahassee area and Emerald Coast region.
I probably would not have shared all the above if that gentleman had not made the comment he did. Why? Because I feel that it is part of our corporate mission — and an obligation for all individuals, regardless of their wealth — to give back, whether it be time, money or whatever resource is available to give. From now on, I'll strive to provide you with an annual report card on what we do to avoid getting sideswiped by a similar snarky remark.
On another note, in early January the FSU student newspaper celebrated its 100th anniversary. That is certainly a tremendous milestone, especially when considering the difficult time the newspaper industry is experiencing. This newspaper, and other college newspapers, has been a real training platform for a wide variety of students before they enter the real world.
While the local daily newspaper reported on the milestone, it only told part of the story, partly because the story was focused on the successful and public careers of two of its own longtime reporters.
So, that being said, I would like to personally acknowledge the many individuals who work behind the curtain to make a newspaper run — people whose hard work was mostly ignored in that story. I'm talking about the graphic artists, the administrative staff who keep everyone on track and accountable and the advertising sales representatives who are on the front lines every day, rain or shine, carrying the message of why the newspaper deserves the investment of advertising dollars. Not only do the sales reps go out and find the advertisers, they often have to compel advertisers to pay their bills so that the newspaper can continue to operate and the reps themselves can make a living by earning their commissions. It is a tough job.
So, let us never forget the people behind the curtain. After all, it's those ad dollars that helped make it possible for FSU's student publication to reach its 100th birthday. And those ad dollars at every publication help provide the platform for the editorial board and journalists to have their say, opening the pages that the writers need to record our history and express their personal opinions.
I would like to commend our editor, Linda Kleindienst, for such an excellent job in reporting our cover story on the performance of our regional economic development organizations. You will read an excellent factual story that hopefully supports the position that we need a better method to substantiate the performance and job reporting of these agencies.
In this issue we are creating a performance baseline for 850 to return to each spring with a report on what was accomplished the previous year. I am sure this story will have our two phones ringing — and render feedback that will lead to additional stories on this subject.