River-Friendly Farming
Farmers and ranchers use Best Management Practices to help save water in the Suwannee River Basin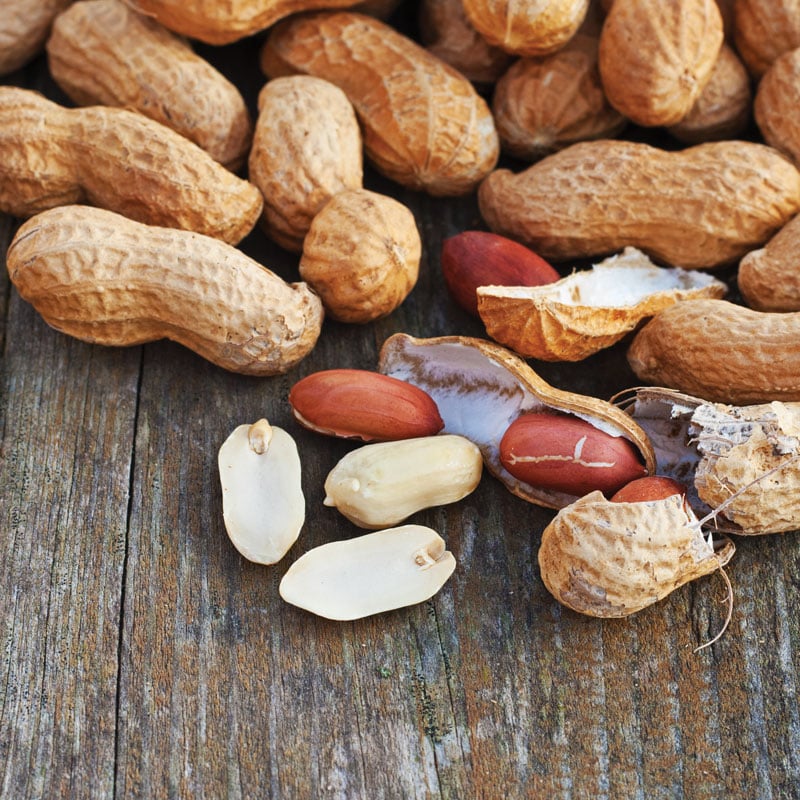 Ranching and farming have come a long way since the day Cyrus McCormick first demonstrated his mechanical reaper in 1831. Today's farmer has to make sure his or her operations follow sustainable, environmentally friendly methods that protect not only their land, but help save entire watersheds. Such is the case in Madison County, where many farmers and ranchers have taken the initiative to do the right thing for the environment in and around the Suwannee and Santa Fe River Basin.
For 20 years scientists have noted that nitrate levels have gone up in this watershed. But thanks to the Suwannee River Partnership and the Florida Farm Bureau, this form of pollution is on the decline, and farmers throughout the region — including those in Madison County — are helping to make a difference. They're being recognized for using "best management practices" on their land, recognition in the form of the County Alliance for Responsible Environmental Stewardship (CARES) Award.
But it's not just nitrate loading that worries people. It's water usage as well, and the old practices may not be the best management practices anymore. That's why many farmers have started using the latest breakthroughs in best-management practices to protect the basin. Madison County farmers and ranchers are key players in conservation and good stewardship efforts. More than 80 Madison County farmers have received the CARES award since 2004, according to The Florida Farm Bureau.
Troy Platt is a Madison County rancher who is just one of the many locals who have won the conservation and stewardship award (his in 2009). His philosophy is based on healthy soils; the healthier the soil, the less it needs additives that might harm the environment. Any fertilizer they might use is organic and low in nitrogen content, and at their ranch holdings near Greenville a riparian buffer zone keeps the cattle out of Hixtown Swamp. Their herd of Angus beef cattle is rotationally grazed on grass and not given any grain, antibiotics or growth hormones — which means they fatten up naturally. If needed, the cattle are fed on perennial peanut; but for the most part, it's an all-natural, all grass-fed beef that goes to markets from Florida to Kansas.
"We've won hay competitions for our hay forages, and that's when we started raising our cattle on 100 percent grass and forages," said Platt, whose family moved up to Madison County from Central Florida about 10 years ago. "We have a high-quality forage with no nitrates."
The Big Picture
There is a lot of agribusiness going on in Madison County, according to Dan Fenneman, the county agricultural extension agent. Fenneman said that the 2010 census listed some 150,000 acres of vegetable farmland, tree farms and cow pastures. He said the soil is good, but with changing commodity prices the actual acres devoted to row crops vary from year to year. For example, he said that last year the price of corn was good, so more corn was planted. But normally, there are usually 9,000–10,000 acres of peanuts, some 5,000–6,000 acres of corn and soybeans and perhaps about 2,000 acres of cotton. And since Madison County shares a border with Georgia, he said that some Georgia growers have bought or leased property across the Florida line to grow carrots.
Family farms and agriculture-related businesses are plentiful here, Fenneman said. These include not just the Platt family and others, but the Maultsby family's Florida Plywoods Inc., a manufactured particleboard plant founded in 1956, and the Greenville Timber Corporation, which was founded in 1954 and managed today by the second and third generation of the Vernal Webb family.
"Overall, there's probably 10 or 15 major farmers, and a lot of them are old farms where it's a father-and-son operation," Fenneman said.
Other companies calling Madison County home are Greenville Fertilizer & Chemical Co. Inc., Mayo Fertilizer & Farm Supply, Farmers Cooperative Inc., Superior Trees Inc., Serenity Acres Farm & Goat Dairy and Gray Logging. In addition, the Townsend Livestock Market, located right off Interstate 10 in Madison, has a livestock sale every Tuesday afternoon.
However, the fine land has attracted the attention of larger outfits over the years, he said. Birdsong Peanuts, a world leader in the peanut industry, buys peanuts from farmers and sells them to customers all over the world. Birdsong has plants in Georgia, Texas and Virginia. Fenneman said Birdsong has about 10,000 acres in Madison County.
"They have a buying point where they receive peanuts and grow them as well," he said.