Risk Assessment
Not for all is the pandemic threat real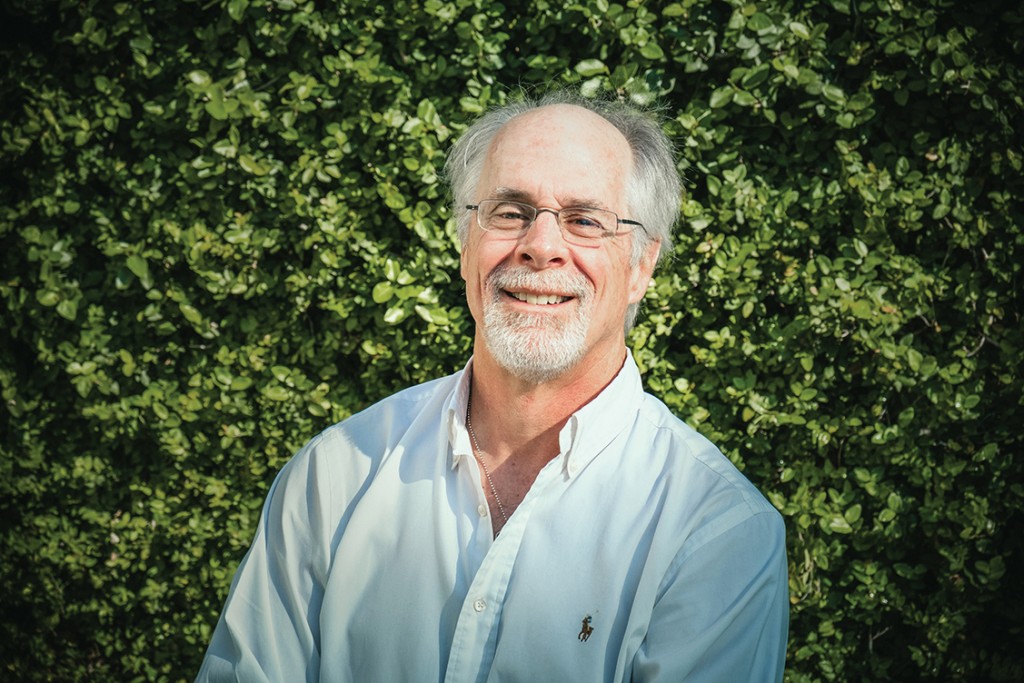 Panama City Beach Councilman Paul Casto proved prescient.  When the council met July 15 and adopted an emergency ordinance intended to safeguard public health by curbing the spread of the COVID-19 virus, Casto felt that the body had not gone far enough.
That ordinance required business owners or managers to ensure that all employees or contract workers wear a face covering while indoors but did not address customers.
That, even though the ordinance language noted since the enactment of Phase 2 reopening guidelines, "the City has seen an unusually large influx of visitors, and many of these visitors are exhibiting an attitude of carefreeness and indifference to Centers for Disease Control guidelines regarding social distancing."
Casto was alone in advocating a mask mandate that would apply to all persons and not just employees.
"We're kicking the can down the road," he said. "I think we'll be right back here in a couple of weeks."
Make that eight days. On July 23, the same day that plans for a Republican national convention in Jacksonville were scrapped, the council adopted a more sweeping mask mandate extending to anyone present in businesses in the city.
During the first go-round, Casto's fellow councilmen questioned whether a broad mandate would be enforceable and expressed concern that the city's police department might be overrun with calls for service. Unspoken, but surely present, was a concern for how a general mask requirement might affect visitation. It would be better, councilmen reasoned, to encourage mask-wearing by the public than to require it.
So it is that the ordinance as passed makes businesses responsible for posting signage encouraging their customers to abide by CDC recommendations.
Panama City Beach resident Timothy Randall, a server at a Gulf-front restaurant with indoor and outdoor seating, appealed to the City Council during a public comment period to refrain from imposing a mask requirement on businesses.
"It is a serious overreach for government to make us wear a mask," Randall said. "The biggest fear about the virus at the beginning was the unknown. Now, we're starting to realize that it is pretty similar to the common cold."
People fearful about contracting a virus at a restaurant don't have to dine out, he noted, or they can order carry-out.
"They have options," he said.
But a mask requirement, Randall said, would make breathing difficulty, heat exhaustion and the risk of pleurisy certainties for him.
"I am way more afraid of being mask-mandated than I am of the virus," he said.
These days, I think about Randall every time I don a mask in compliance with what has now become the law of the aisles. With him in mind, I fuss not a bit.
The limited requirement saddling businesses and focused on employees begged questions of fairness and efficacy and ignored Casto's fear that it left the city vulnerable to another lockdown. Curiously, officials around the country have moved from downplaying the risks presented by the virus to arguing that masks are not effective as a preventive measure.
Anyone's outlook on the virus results from his personal risk assessment. People who believe they run a very slight risk of infection and conclude that they would suffer little if they were infected, are more likely to see mask requirements as impositions on civil liberties and are more likely to behave cavalierly. Such behavior has been prevalent in regions of the country, including Florida, which emerged as COVID-ı9 hot spots. The United States is more like Brazil than South Korea.
Of course, concerns for convenience and practicality, to say nothing of politicization, interfere with honest risk assessment. In compiling what epidemiologist Michael Osterholm calls our "threat matrices," we don't always proceed rationally.
"We all know intellectually that mile for traveled mile, airplanes are far safer than automobiles," Osterholm writes in Deadliest Enemy: Our War Against Killer Germs. "Yet those of us who are afraid of flying will get in our cars every day without giving a second thought to the risks of the road."
In the midst of the pandemic, we need conscientiousness in addition to controls.
The virus does not respect nuanced approaches. It's an equal-opportunity menace.
Go carefully,
Steve Bornhoft