Region's rising stars are impressive
Some great work is being done and businesses being run by men and women in their 20s and 30s.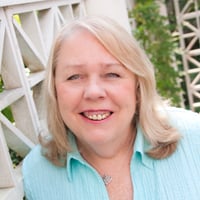 "Success does not come to you. You go to it." — Wally "Famous" Amos, Tallahassee
I'll be honest. It's hard to awe old reporters like me. I've had lobbyists try to con me and any number of public (and private) figures lie to my face. As a result, I've always told interns and "cub" reporters: If your mother tells you the sky is blue, go outside and double check.
I wouldn't put myself in the curmudgeon category, but when I approach a story or an issue, it's always with a very cautious eye and a lot of skepticism. Nearly 40 years in the newspaper business, most of it covering government and politics, tends to do that to you.
That said, I had nothing but great hopes when I put out the word last fall that, during the course of 2012, 850 Magazine had plans to shine the spotlight on some of the rising business stars in the 16-county region of Northwest Florida, from Pensacola to Monticello and all points in between. We are calling the series 40 Under 40.
I can't claim credit for the idea. I would like to personally thank an old friend from my days of covering politics and the Legislature, Gus Corbella at Greenberg Traurig, for sending me the suggestion. And I embraced it as a great vehicle for introducing the 850 region to some of its leaders of tomorrow. We put out the call for nominations through our Facebook page and the names started flooding in.
Looking over nominations made by people throughout the region, I was awed by some of the great work being done and businesses being run by men and women in their 20s and 30s. Since many are already well known in their respective communities, we decided instead to focus on those who had not yet become house-hold names in their hometowns, much less the region.
Some, like Jenna Leigh Burger, have been on my radar for a while. Jenna has been religiously sending me information on fundraising efforts her Tijuana Flats Restaurant in Fort Walton Beach has undertaken on behalf of a wide variety of needy causes. Others I hadn't yet heard about, like Ross Overstreet of Pensacola, a successful entrepreneur and software developer who spent a grand total of one day in college. Or Luke Langford of Freeport, a new generation farmer who also opened up a produce market and admits he spends as much of his time on logistics as he does in the field.
We didn't have the room in this issue to tell you all we know about our first round of under-40s. But take my word for it, they are impressive. Interestingly, Florida Trend recently named the country of Brazil as its Floridian of the Year. True, Brazil is a great trading partner for Florida, but given my druthers I would have focused on some of our state's young up-and-comers, entrepreneurs who cut their business teeth on the worst economy since the Great Depression — and have succeeded. No small feat.
I was given a book awhile back entitled "The Book of Florida Wisdom," which is filled with some common sense from "101 Great Floridians," like Wally "Famous" Amos, Arnold Palmer, Don Shula, Thomas Edison, LeRoy Collins, Osceola … the list goes on.
There are sections of the book that deal with work, success and failure and business advice. I read through it the other day and picked out some sayings I think reflect the hardiness of our 40 Under 40, their work ethic and their dedication to success.
"I am glad the eight-hour day had not been invented when I was a young man. If my life had been made up of eight-hour days, I do not believe I could have accomplished a great deal."
Thomas Edison, part-time resident of Fort Myers
"If you refuse to work as hard as you can to achieve your goal, you're cheating yourself, whether it's in athletics or in life."
Don Shula, former coach of the Miami Dolphins
"Luck and laziness make a pair that never pulled a load up the hill."
J. C. Penney, Miami
"Florida is a businessman's dream."
LeRoy Collins, Florida's 33rd governor
If you have a favorite quote, send it my way so we can help you share it with others. And if you know a special under-40 person in your business community, feel free to nominate them for recognition either through 850 's Facebook page or by emailing the information directly to me. We'll be working on this project for the rest of the year.