Randy Hanna, Tallahassee Chancellor, Florida College System
Randy Hanna and the state's college system help Florida's economy bounce back.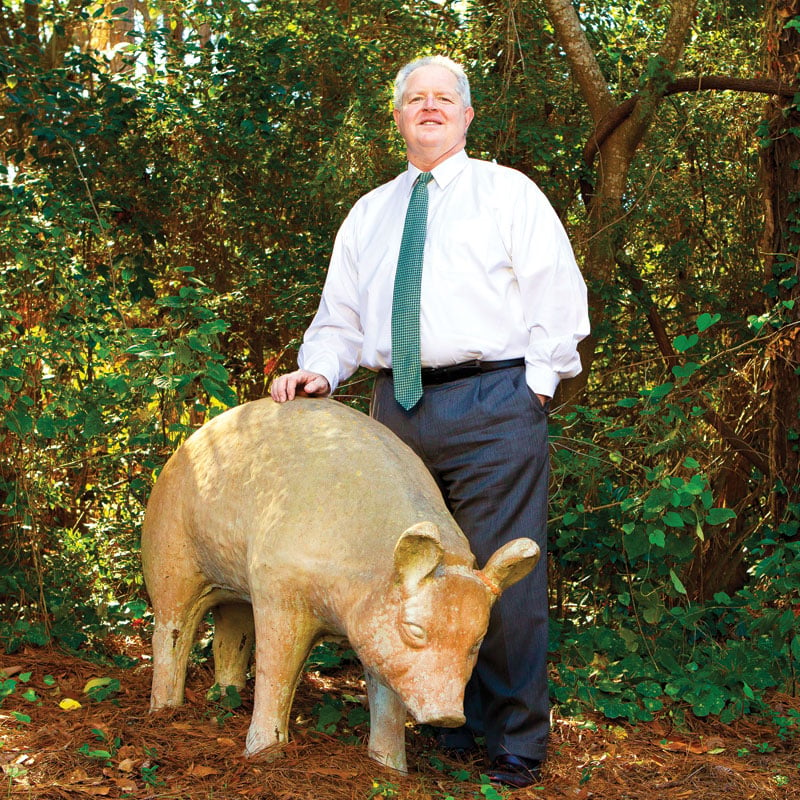 The cost of a college education is in the news constantly. Graduates struggle, some for decades, to pay their student loans.
Gov. Rick Scott has challenged Florida colleges to offer baccalaureate degrees for as little as $10,000. And Florida's 28 colleges, formerly known as community colleges, are stepping up. Almost all of them offer four-year degrees — and each has accepted Scott's challenge.
Their leader is Chancellor Randy Hanna, who is famous for building relationships, coalitions and advocacy as the colleges work on their plan to make Florida the first state to reach the national goal of doubling graduation rates by 2020. He is a longtime proponent of the community college system and is passionate on the subject of access, especially as the state works itself out of recession.
"When the economy goes down, people go back to college," Hanna said. "So our enrollments increase, significantly, and we have seen that throughout the state. But when the economy goes down, the funding per student — paid for by the state — also goes down."
Hanna has been chancellor since November 2011. He's responsible for training people who need jobs for a workforce that must be retooled to draw business to Florida, one of the states hardest hit in the recession.
Roughly 800,000 students attend Florida's two- and four-year colleges, which also employ more than 47,000 faculty and staff members. About 66 percent of high-school graduates start their postsecondary education at a Florida college, as do 81 percent of freshman and sophomore minority students. Students who earn an associate's degree are guaranteed transfer to one of Florida's 11 state universities.
Many college enrollees are returning students, who often need refresher courses. The state's aim is to become the top-ranked college system for affordability, job placement, accountability and partnerships with high schools and universities.
The cost of graduating after four years at a Florida college is $23,647.
Roots: Hanna hails from Gadsden County, where he grew up showing pigs and cattle at local livestock shows. He belonged to the Future Farmers of America and served as their statewide vice president.
Schooling: "I am a first-generation college student in my family. I know the impact that it has had on my life … I have a special place in my heart for the Florida College System, because it is truly the access point for higher education."
Marriage: Hanna sold a pig to finish paying for his wife Jerri's engagement ring. At the time they met, in a food science class, he wanted to be a vocational agriculture teacher. The Hannas have been married since she was 21 and he was 22, just as he started law school.
Career: One of Tallahassee's most successful attorneys, Hanna began his storied career as a law clerk at Bryant Miller Olive in 1982 and rose to be a managing shareholder. Under his leadership, the firm grew from three offices to seven and from 10 attorneys and consultants to 50.
School Ties: While working as an attorney, Hanna served as a trustee at TCC, Florida A&M University and the University of West Florida, and as chairman of the State Board of Community Colleges. He also chaired the Greater Tallahassee Chamber of Commerce.
Athletics: Hanna ran before dawn with Allen Katz, now the U.S. Ambassador to Portugal. And he ran triathlons, which is why they keep a 12-year-old car — because it has the hard-to-earn Ironman sticker on it.