Putting Special Abilities to Work
Employees with disabilities prove assumptions wrong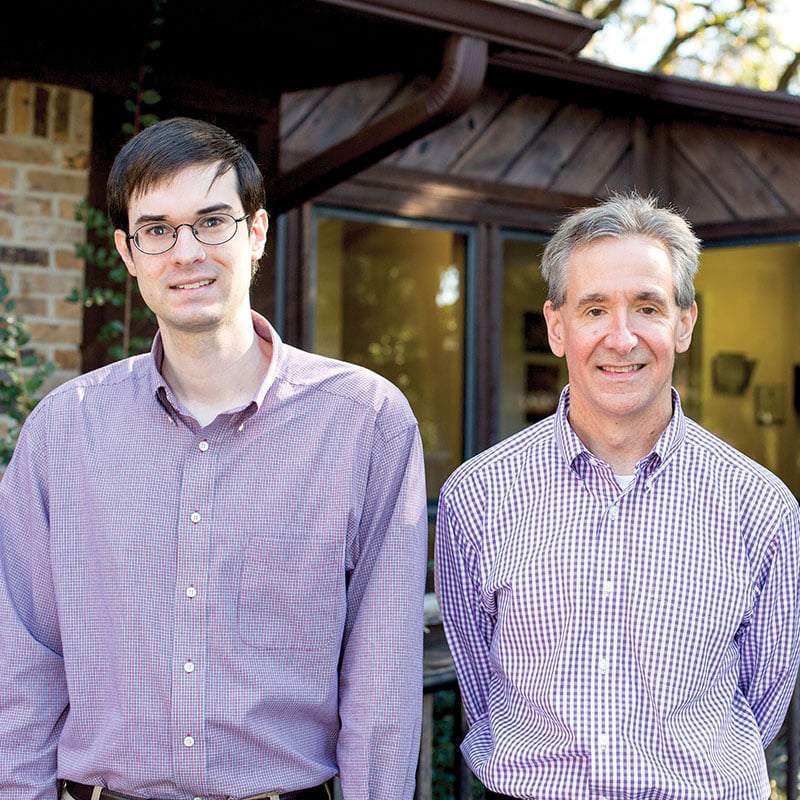 By nearly every measure, Dan Moore has found the key to hiring employees that exceed expectations. Compared to the norm, his staff surpasses longevity records, has an incredible work ethic, and is more fully invested in their jobs.
The secret to his success? Fifty percent or more of his staff are persons living with disabilities.
"I get better employees and fewer HR problems with employees with disabilities," he says proudly.
He's onto something big. According to longstanding research, the benefits of hiring persons with disabilities are really the intangibles: superior work ethic, loyalty and all-around great employees.
For many business owners and managers, though, the prospect of hiring someone who needs accommodations is intimidating — and not just for the real costs of building codes and access ramps.
According to Dr. J.R. Harding, an instructional specialist at Florida State University's College of Business, employers typically harbor pre-conceived biases toward those with disabilities. Mainly, these are centered around health insurance rates, infrastructure improvement costs and cultural issues. Typically, employers believe they will experience higher employee-related costs, more absenteeism and higher insurance premiums if they employ individuals with disabilities. But in reality, these concerns aren't borne out.
Harding points out that research indicates employees with disabilities generally work harder, stay in jobs longer, have no performance differences and help cultivate a better workplace culture overall.
"When you're finally getting a chance and you've experienced discrimination all your life," Moore explains, "you can be so grateful."
Moore says it's this gratitude that makes his staff such wonderful employees. As the executive director for Ability 1st in Tallahassee, 50 percent of his staff has some sort of disability, whether physical, emotional or intellectual. For him, it's all about giving someone a chance to excel at what they can do, and matching the right person to the right job.
For most people with disabilities, just getting an interview is the biggest hurdle they face. And there is a huge difference in the types of jobs for which they are considered good candidates.
"There's two kinds of 'hiring those with disabilities,' " Moore points out. "The first is hiring for entry-level positions," which several local companies do pretty well.
"But in terms of choosing a professional with a disability, there's a lot of discrimination there," he says.
Florida State University and the State of Florida tend to be the biggest local employers of professionals with disabilities in the Tallahassee area. However, only about 25 percent of differently-abled people who are college-educated are working in their field, and even those high-functioning people with disabilities still experience everyday discrimination.
Harding confirms this. In his view, there is a big gap between abilities and job placements in the professional world. These include attitudinal problems, programmatic inconsistencies and the lack of opportunities for people with disabilities to show their abilities to employers. Unfortunately, reports indicate that only about 30 percent of people with disabilities are in the workforce, compared with around 70 percent of the able-bodied.
In addition, different disabilities — such as emotional or physical — tend to get different opportunities from the business sector.
For instance, there can be a strong stigma against hiring someone with PTSD or some other emotional disability, whereas a person on the autism spectrum may be stereotyped as having a certain set of expected abilities like math or cognitive skills. But it's never a good idea to generalize characteristics to people, and this is especially important when considering someone from an HR standpoint.
If you are a differently-abled person, "you shouldn't have to be the best employee in the building to keep your job," Moore says.
From an employer's perspective, small accommodations can make the difference for successfully employing those with disabilities.
For instance, an employee using a mood stabilizer to stem the effects of traumatic brain injury may experience morning sluggishness. Flexible work schedules can solve that problem.
Professionals on the autism spectrum may have a hard time reading social cues, but education and training on etiquette, social and office rules, etc. can help them blend seamlessly with customers and co-workers alike.
For workers with emotional disabilities, low-traffic and quiet work areas that provide little external stimulation can be the key to a successful employee.
In much the same way, people with chronic pain, orthopedic issues or those using a power chair can be enabled by using standing desks, inexpensively raising a conventional desk a few inches higher off the floor and other simple modification investments.
To Moore, these common-sense changes to the work environment are how employers committed to equality — and to getting the absolute best employees on the payroll — are a low-cost solution with big social and productivity benefits.
Speaking to the concern that employees with disabilities will increase insurance costs, Moore points out that this simply isn't true.
"Someone with a chronic illness is gonna hit your insurance much harder than someone who has healed, is not in the acute phase of their disease, and has learned to live successfully with that disability," he explains. "Lifestyle choices that lead to chronic disease are much more risky (for employers) than visible or invisible disabilities" in terms of employer concerns.
Harding contributes to this culture shift by sharing his own story and through his teaching at FSU. He was injured in high school and has been wheelchair-bound since he was a teenager. Today, he teaches a management class at the FSU College of Business that focuses on ability inclusion. He also guest-lectures at several other academic programs in the university.
ADA Paves the Way
It's common to hear business owners gripe about the mandated ADA-compliance requirements for new building permits (the $50,000 elevator that must be installed), or the seemingly over-priced retrofits required for any building improvements.
It's an unfortunate fact that many businesses use the "undue burden" clause to circumvent these legally mandated ADA access requirements. But "barrier removal" only begins with adding a handicapped parking space to the lot.
There are, of course, more expensive and in-depth provisions in the law. But in reality, we all benefit when elevators are made larger and sidewalks are made smoother. And for people living with disabilities, these accommodations counteract the everyday discrimination that extends far beyond job opportunities and into daily life.
From a business perspective, there are financial incentives to employing people with disabilities. Often, community development block grants and small business incentives offer ways to pay for accessibility improvements, and there are certain tax credits available for hiring these employees.
From the Dark Ages to the Renaissance
Harding knows from experience that, as a whole, society has evolved pretty well from the days when people with disabilities were hidden and isolated from the world at large. But, there's a long way to go. In terms of higher education, faculty members' actions, awareness and initiative to make equal-access accommodations for students with disabilities is much higher than it used to be.
And, even from the K-12 perspective, students with disabilities are used to being mainstreamed (integrated with regular classes and not segregated into "special ed" groups) much more today than even 20 years ago. It's not uncommon for children with ADHD, a learning disability or autism to be learning alongside their average-abled peers.
But a major shift happens after graduation, when students have to learn to advocate for themselves.
Jovany Felix, director for the Center for Disability Access and Resources (CeDAR) at Florida A&M University, explains that from kindergarten through graduation, lots of things are done for students with disabilities. But, in higher education, these same students must learn to be responsible for their own empowerment and advocating for themselves and the services they need.
"We want to minimize the students feeling uncomfortable advocating for themselves and in the learning environment," he says.
Students at FAMU have access to countless accommodations and tools, everything from mobility vans to alternative testing locations/procedures to dictation software and text reading devices.
But for a small state university situated in historically valuable buildings, "physical access is still a huge problem," Felix admits. Retrofitting is very expensive and is a major area of concern.
Using a new program through the Toni Jo Mason Foundation, FAMU will soon be offering scholarships for students with physical disabilities, to the tune of $24,000 over the next four years. And this is just the tip of the iceberg for what CeDAR offers.
The majority of the 400-700 students that CeDAR may be serving at any one time are dealing with the invisible disabilities such as autism spectrum disorder, bipolar disorder or learning disabilities (comprehension, speech, hearing, ability to write, etc.).
To help these students access their education, Felix and his team tell instructors how to accommodate students' needs. They teach instructors how to make curricula accessible and flexible, especially in terms of how it's delivered. CeDAR helps transform presentations and handouts into reader-friendly formats and assists students and professors with information exchange.
At a historically black university like FAMU, chronic diseases such as Sickle Cell Disease (a group of inherited red blood cell disorders that strikes 1 in 365 black children) can be a major source of disability in the student population. Accommodating any chronic disease is just as important as doing so for the "visible disabilities" that are readily apparent.
Perhaps one of the most valuable tools that Felix's program offers is the FAMU Alternative Admissions Program. Perhaps the only such program in the state and funded by the Johnson Scholarship Foundation, it begins in the summer semester and allows students to take up to three classes to get acclimated to college life with disabilities — and to begin the hard process of self-advocacy that so many persons with disabilities would rather not have to learn.
Harding explains this phenomenon well: At college, he didn't want to register for services. He had to reconcile his own issues related to his disabilities, but he says he learned so much (especially from his peers) once he did. Navigating the challenges, learning about scholarships and advocating for his own accommodations was part of his — and every disabled student'—higher education experience.
"I learned in college that I happen to be in a chair, but I want to do other things," he says. "That was transformational for me and lots of other people."
Similar programs exist at Tallahassee Community College, where around 1600 students in the fall semester alone requested accommodations through the TCC Accessibility and Resource Center.
Using perhaps a more one-on-one approach than the larger institutions, office manager Shawnique Turner not only secures services for the students that come to her with documentation, she also advocates for those that clearly need help in getting their needs identified.
Turner says that when a student asks for help from her center but doesn't have the required diagnosis or evaluations, she helps them get across those barriers. If they show signs of a problem, she refers them to several low- or no-cost local agencies for psychological testing to document the need for accommodations.
A Brighter Future Ahead
Felix and his CeDAR team are fully integrated into the FAMU career center, with the aim of getting fair employment opportunities for the students they help.
Through a program called CeDAR Ambassadors, Felix increases the visibility of these well-qualified, college-educated adults with employers. The CeDAR student ambassador teams perform outreach and engage employers through publicity events. In addition, they work to encourage more student participation by talking to the student population at large about the services they provide.
"We want to become a bigger part of the recruiting system at FAMU," he explains. "We want FAMU to become the place where students with disabilities come to get the accommodations that they need, the education they want and the jobs they are qualified to land."
Under the ADA, the expectation is that everyone — regardless of ability — has a right to employment and to fully experience life because everyone has something to contribute. Harding speaks for all advocates of employees and persons with disabilities when he says, "Once your life has been touched by someone with a disability, it changes your perspective forever."
There are more than 5,000 people with disabilities in Tallahassee who are currently enrolled in college. They will soon be seeking meaningful, professional employment. Business leaders in this area and beyond should understand that making usually small investments in these people can mean huge dividends in terms of highly educated, professional, dedicated and grateful long-term employees.