Publicly Measuring Success
More national economic development experts are calling for accountability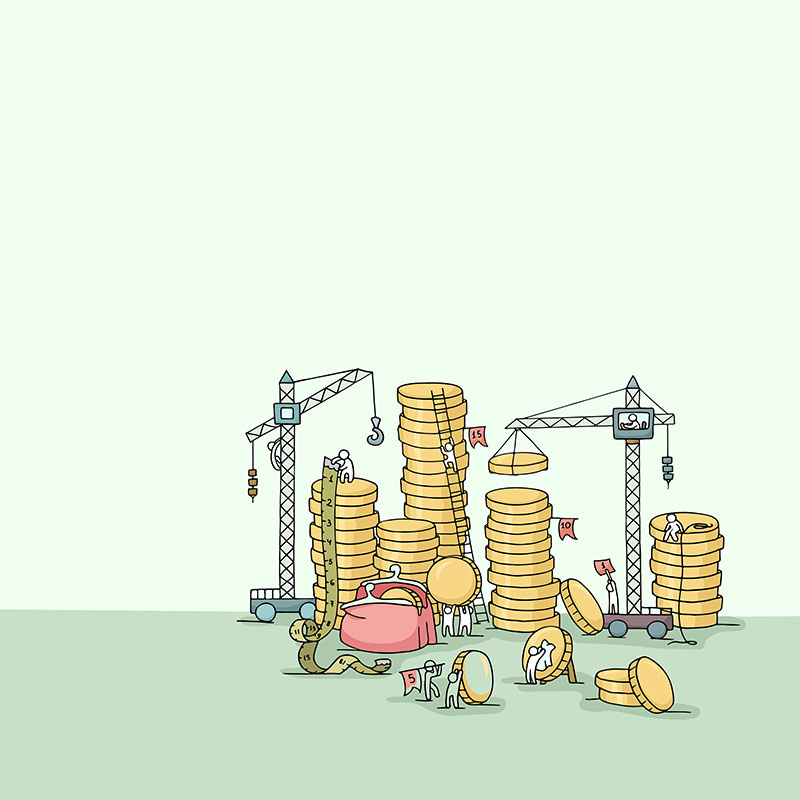 Economic development organizations across Northwest Florida spend millions of taxpayer and private investor dollars each year to boost their local economy, helping companies remain in business or expand, attracting new businesses to the area and priming the pump for entrepreneurs seeking to enter the market.
But there is no crystal-clear answer on what taxpayers and private companies are getting for their investments.
In 2014, a study titled "Putting High Performance Economic Development Into Practice: A Guide for Economic Development Leaders and Their Boards" was prepared by Atlas Advertising, an economic development marketing and technology firm that is a partner with the International Economic Development Council. The study posed these questions, which sum up the issue:
"If you are a sprinter, and you can run a 10 second 100-meter dash, you are world class. If you are an accountant, however, what metric should you use to show that you are world class?
"The (economic development) profession suffers from the same issue that accountants have: How do we know when a staff person, an organization or a community is performing well? Is it just our gut feeling? Is it seeing progress in our communities in the form of new construction, healthy schools and low unemployment?"
Counting Jobs
When asked how many jobs they have created through their expenditure of private and public tax dollars, the numbers handed out by local economic development organizations (EDOs) vary widely depending on how the jobs are counted — and over what time period.
Earlier this year, in the April/May issue, 850 Magazine examined how a handful of EDOs in Northwest Florida are counting new jobs and spending their money to attract new business or help local companies expand. The method of counting varied from county to county.
Economic developers in the region contend it's difficult, if not nearly impossible, to accurately measure each EDO's impact.
In the June/July issue of 850, Florida's Great Northwest CEO Larry Sassano wrote in a guest column that there is "no magic formula for measuring the success of landing a new or expanded deal in a community," although he added that EDOs "could look at a set of metrics that focus on their mission, their functions and the resources they have available to them."
So how is the public — not to mention the private companies that invest heavily in these organizations — expected to gauge how a county or a region is faring in the realm of job development?
Two Tallahassee experts — Dale Weeks, a Tallahassee-based consultant, and Julie Harrington, director of Florida State University's Center for Economic Forecasting and Analysis — believe it can be done using performance measurements. And they've proposed development of a more structured, systematic and systems-wide solution to measure progress in entrepreneur ecosystems.
"Economic development organizations use a traditional approach where they choose target industries and put out some incentives. But how do you measure success? You have to have a vision and a goal, such as saying four years from now we'll have 40 new businesses," says Weeks, who is president of the Global Leadership and Benchmarking Association and an expert on developing and implementing benchmark performance measures. "If you have the commitment and leadership to do it, you can come up with a small number of measurements and go with it."
The data to measure success, he added, is available. The EDOs just need to get it.
"They don't know where to get it, so now they just muddle along," he says.
Time for Accountability
A 2011 study by Matthew Fisher & Associates analyzed available literature on performance measurement designed to help guide economic developers looking to establish their own metrics. The conclusion: "Economic developers have not done a good job of producing realistic performance metrics over the years. Our profession has now reached a level of maturity where this issue needs to be addressed."
The solution, the study added, depends in part on a plan with strategic objectives, focusing "on the handful of issues or opportunities that will have the greatest long term impact on the local economy" and identifying from the outset what indicators will be used to measure progress.
The International Economic Development Council has been working for several years on establishing the metrics that many in the industry believe is needed.
"What got me started pursuing a national metric standard was the need to increase our relevance to stakeholders and the communities we serve," says Tim Chase, former president of the Greater Wichita Economic Development Coalition, who took the lead on the IEDC's effort. "Business as usual is not an option, and the IEDC's metric project gives the profession a structure on which we can build the next generation of economic development programming."
Of course, the success of an EDO is based on what the local community wants and what it defines as success — a very subjective proposition.
"The use of job creation as the measure of EDO effectiveness begs exploration of understanding who is getting the jobs and what kind of jobs they are — with job quality typically measured in terms of annual wages," says Dale Brill, founder of Thinkspot (an economic think tank), who is former president of the Florida Chamber Foundation and former director of the Governor's Office of Tourism, Trade and Economic Development under Gov. Charlie Crist. "The answer to this question is almost always answered from a political perspective — and EDOs are cogs in the political machine."
Brill also notes that economic development is a long-term proposition and EDOs are not able to leverage their communities out of the sometimes disastrous effects of a national recession.
"Business cycles and the recessions that come with them are impervious to the tools of a local EDO," he says. "They are nearly impotent."
Keeping the Public Informed
In June of this year, the Greater MSP (Minneapolis-St. Paul Regional Economic Development Partnership of 16 counties) took the first step toward total transparency and keeping the local community abreast of what is happening in the region.
Local economic development leaders said the Regional Indicators Dashboard, now part of the Greater MSP website, was designed to better the region's economic competitiveness and build a path toward the future. The dashboard is a set of shared metrics that will track the region's overall success in terms of critical economic, environmental and social outcomes, enabling leaders in the public, private and nonprofit sectors to better manage growth, focus investment, set strategic priorities and act more quickly in areas requiring cross-sector collaboration. Among the areas being monitored in the 16 counties: venture capital investment, employment, educational attainment of local workers, average weekly wage, companies surviving five years or longer, percent of jobs that are family-sustaining, patents issued, air quality and crime rates.
"The new dashboard is a huge part of working together as a region," said Michael Langley, CEO of the Greater MSP, when the dashboard was unveiled. "These shared metrics will help us gauge our region's strengths and weaknesses as we continue to coordinate our efforts for a prosperous future."
The Florida Scorecard maintained by the Florida Chamber Foundation offers much of the same statewide information. The public website (flchamber.com/foundation/the-florida-scorecard) contains data on metrics such as workforce and worker education that help compare Florida to other states.
Ben Pingree, who in August became the executive vice president of the Economic Development Council of Tallahassee/Leon County, has embarked on a project to bring some of the same information to the forefront in Leon County.
"We have data for each of the key areas that gauge economic vitality," he says. Some of those areas are workforce, talent, the cost of doing business in the region, land values and prices, commercial growth, available incentive programs, quality-of-life measurements, economic productivity data and pre-eminent educational institutions.
"With that data and as our partners collate data in their areas, we'll be able to review in real time how well we're doing in the community compared to others," Pingree adds. "And it sets the foundation of how we can leverage those strengths and attributes that are unique to Tallahassee to grow even higher economic success. Our goal is to create a dashboard and have an update of these metrics, which will be updated on a quarterly basis."
Jason Dehart contributed to this report.