Prescription for Success
As Baby Boomers age, pharmacy network gears up for expansion in caregiving institutions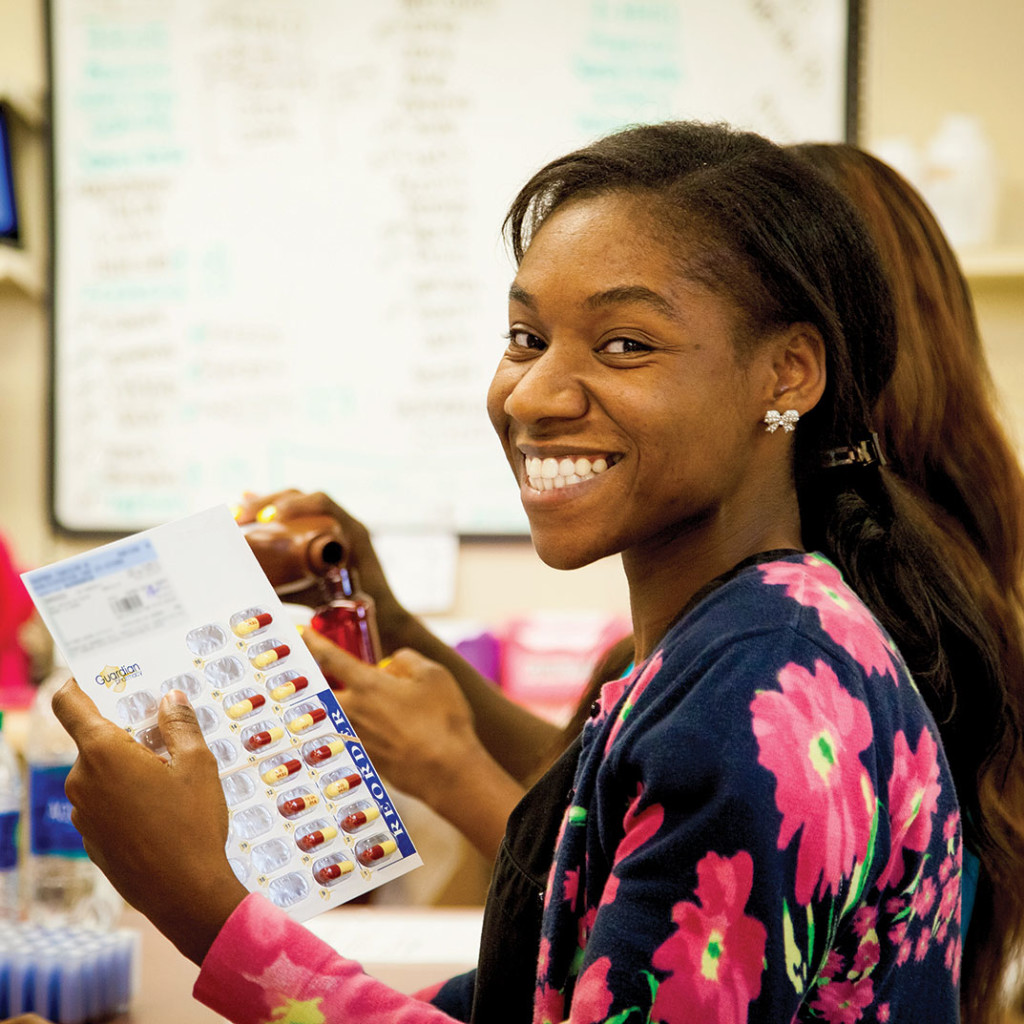 For Guardian Pharmacy of Northwest Florida in Crestview, the era of Baby Boomer retirement is a foreshadowing of something larger that is likely to keep it in business for decades to come.
It's a business opportunity that we've long seen coming. According to a 2002 study by the Health Research and Educational Trust, the "2030 problem," when the elderly population will be twice what it is today, is real. Much of this growth will be prompted by the aging of the Baby Boomers, who just 13 years from now will be from 66 to 84 years old and will number 61 million. In addition, those born prior to 1946 (the "oldest old") will number 9 million by then.
The vast majority of this aging population is likely to spend the latter and mostly immobile part of their lives in a nursing home or other managed care facility — and, because of modern medicine's advances, their stay will be much longer than we traditionally expect based on our grandparents' experiences.
Capitalizing on a Boom
The level of care the health care industry must dispense over the next 15 to 30 years will be tremendous, and Guardian Pharmacy has a business model that takes advantage of the coming "captive" and medically needy population boom.
The business is actually a network of locally owned and operated "partner pharmacies" that focus solely on supporting institutional caregiving. Overall, the umbrella network is 17 pharmacies throughout the nation that provide custom prescription dispensing services for health care facilities, especially nursing homes and long-term care facilities.
For Robert Dunn, the president and owner of Guardian Pharmacy of Northwest Florida, the decision to join Guardian as a partner was a case of the right call at the right time.
As a young pharmacist, Dunn worked at institutional pharmacies such as Baylor Hospital and other long-term care pharmacies, and he clearly saw the boom coming. He had developed an entrepreneurial spirit over the course of his career, and by the time he learned about Guardian, he was president of Terra Pharmacy in Birmingham, Alabama, where he served the nursing home industry in three states.
In May 2011, Dunn relocated to Crestview and opened Guardian Pharmacy of Northwest Florida, a base from which he is able to provide "seamless coverage throughout Florida and Alabama."
All along the Interstate 10 corridor — from Tallahassee to Pensacola, as well as Destin and Panama City in Florida; and Dothan, Ozark, Enterprise, Opp and Andalusia, as well as all of Baldwin County, in Alabama — Dunn's pharmacy dispenses medications via hand delivery or expedited mail to a variety of facilities. He even has a contract with a community care facility in Tampa.
Dunn focuses on winning pharmacology contracts with facilities or corporations providing long-term care, and he fulfills them with staff trained in automation and customer service.
Catering to Special Needs
According to Dunn, there is a key difference in the pharmacy of long-term care medicine versus a high-volume "big box" retailer. For instance, the patient profile — geriatric patients — have a unique set of needs based on their disease state and physiological differences. Being older and suffering from diabetes, heart disease and Alzheimer's, for instance, means the elderly patient is a very specific type who requires a very specific pharmacology. For example, the effects of Benadryl on an older patient are far different from those in a young or middle-age patient.
Dunn and his staff of 45 provide their institutional customers with access to a host of Guardian services, including round-the-clock access to registered pharmacists, seven-day-a-week delivery and specialized medication packaging, to facilitate safe and efficient distribution of medications to patients.
It's the specialized packaging — done mainly through state-of-the-art automation — and hand delivery to local customers that makes Guardian different from other pharmacies in the region.
"Our main reason for switching to Guardian Pharmacy of Northwest Florida was for better delivery times," said Nancy Barfield, director of clinical service for Tallahassee-based Summit Care. "So the location made a big difference."
Dunn points to the autonomy he enjoys within the Guardian framework as the secret to his success.
"Guardian is a franchise model," he said. "But they stress local autonomy for decisions, such as if an extra delivery is needed or other service. There's other special help we can provide our customers."
Delivering Efficiency
Besides the unique pharmacology of geriatric patients, the Guardian model also focuses on efficiency and a low error rate to deliver the best service — and product — for the customer.
Health care facilities have specialized staff to perform medication dispensation to patients. These "medication technicians" have specific training on how each medication should be administered and documented for both medical and reimbursement reasons.
On average, Dunn says, each resident takes 10 to 15 medications per month, and these doses must be given by a med tech or registered nurse within a certain amount of time.
Blister packs or "bingo cards" are routinely used to handle "compliance packaging needs," when a medical provider must ensure a series of doses for each patient. Multi-dose "strip packaging" with a name, date and time for each medication administration is another way the industry standardizes doses. Nearly 100 percent of Guardian's medications are dispensed in one of these two manners.
These packaging options are the mainstay of Guardian's businesses, and the company has reduced errors and dramatically amped up production through the use of automation.
Dunn's staff includes certified pharmacy technicians, six pharmacists, one salesperson, and a registered nurse who handles training and medication-cart "audits" for customer facilities. Many of the staff routinely visit facilities to offer advice, consultation and a personal touch.
Through machine/computer automation, this small staff is able to concentrate less on "counting pills" and more on the actual medicine of pharmacology: following up with customers and doctors, researching drug interactions, guarding against prescription allergies, reviewing dosages and preventing therapy duplication — things that busy "big box" pharmacies don't usually have time to monitor.
While these could be catastrophic to a patient, technically they aren't considered "pharmacology errors." Errors in pharmacy would include the wrong dose or quantity of medication, the wrong medication entirely or labeled for the wrong patient, or even packaged to the wrong facility.
Guardian's automation equipment reads a barcode on the prescription itself and verifies that the correct medicine is being dispensed, then packages and labels the medication for grouping by facility. By his own admission, Dunn realizes automation is extremely accurate, but fantastic technicians are what sets Guardian apart.
"We must have a very low error rate in pharmacology," he said. To that end, Dunn and his colleague Cyndi Dent, director of pharmacy, are trained in the Six Sigma process improvement system that is proven to remove errors.
And while they follow the program to reduce errors, it is having the time to review doctors' orders and scan a patient's unique profile that gives Guardian the advantage.
Dunn and his staff are passionate about the science — and the art — of the service they provide. From reviewing medication orders to billing for insurance and resolving medication substitutions and prior authorizations, the Guardian team has found the sweet spot between automation and personal touch.
"This is one of the most fulfilling jobs you'll ever have," Dunn said. "We have the opportunity to take care of people who need it the most. Knowing you're taking care of somebody's grandmother puts a smile on your face every day."