Preparing Tomorrow's Workforce
Mentorship programs are making a difference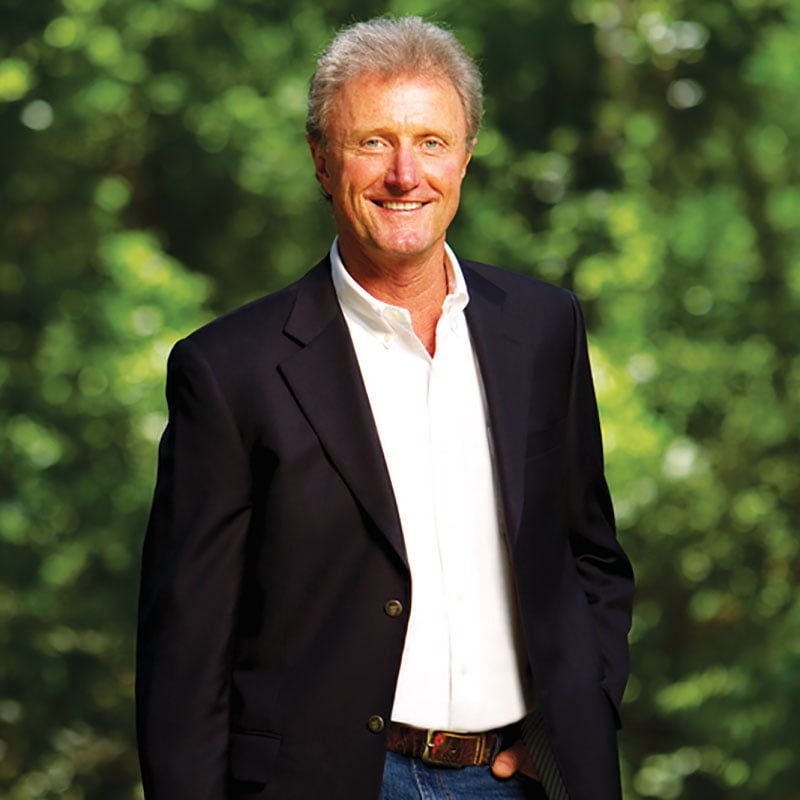 I learned a lot during a recent conversation with Katrina Rolle, the president and CEO of the United Way of the Big Bend.
For a long while, I had viewed the United Way as an organization dedicated strictly to raising and disbursing funds and, along the way, engaging familiar people to chair its annual campaigns. Turns out, the United Way in our town and throughout the 850 region is up to much more than that.
Courtesy of Katrina's visit, I learned that UW is doing much to unite adults and their knowledge and experience with students via mentorship programs.
We talked about ReadingPals, a program that works to help children achieve reading readiness and proficiency. Adult volunteers are matched with students who find reading difficult. The adults employ a proven curriculum in meeting with their mentees for one hour per week during the school year, reading to them and enhancing their literacy skills. As an incentive and a reward, each participating student receives a new book to take home each week.
MathPals is a program that works similarly.
The initiative recognizes that, as the UWBB's website points out, "studies show that students who do not succeed in math are less likely to graduate on time with their peers. Helping students understand math concepts in visual and symbolic ways involves different parts of the brain which deepens their learning."
MathPals mentors and mentees meet after school for an hour a week during the school year. Mentors use curriculum which is created by UWBB and educators and is tailored to students' mathematical needs.
I mention these efforts in the context of 850 Business Magazine because they contribute to giving young people the foundations they will need to succeed in tomorrow's workplace, no matter which career path they choose. Any business person who has been frustrated by the modest written communication or math skills among young people seeking employment at his or her place of business can relate to what I am saying here and can appreciate the value of these mentor/student relationships.
Also, by way of harnessing the sensibilities, strengths and, frankly, the power of women in our community, UWBB maintains a women's leadership council, Women UNITED, that is made up of philanthropic females who volunteer time, talent and financial support to improve the lives of women and children throughout the Big Bend region.
On Nov. 7 at the Turnbull Center in Tallahassee, Women UNITED, in recognition of UWBB's 75th anniversary, will host an inaugural breakfast celebrating women in leadership roles and business. The speaker for this inaugural event will be Claire Diaz-Ortiz, a former chief innovation officer at Twitter.
Diaz-Ortiz was named one of the "100 Most Creative People in Business" by Fast Company and has authored eight books including Twitter for Good. (I know what some of you are thinking seeing that title.)
Diaz-Ortiz has written much about how we assess ourselves in a social-media crazed world and, in that connection, offers advice we all can use.
"In any life, it's easy to feel pressure to measure ourselves against others," Diaz-Ortiz has written. "In 2017, when we live so much of our lives out loud and online, it's easier than ever.
"When we get scared of measuring ourselves, and of comparing and despairing, we don't talk about improvement. We equate measuring and improving, but they're not the same thing. Talking about how to get better and how to succeed more often is not a dirty thing. It's a good thing that many of us secretly want to learn more about."
Let those remarks serve as a prelude to Diaz-Ortiz's appearance at the breakfast.
I recognize, certainly, that the efforts of the United Way of the Big Bend are multiplied in our area by the number of United Way organizations in the 850 region. All are engaged in programs like the ones I described here and all deserve our support.
The United Way, throughout the region, matches people who want to volunteer with many different community-action groups, programs and events. If you are looking to get involved, they will make it easy for you.