Preparing for the Extreme
Resilience has joined sustainability as a growing concern for planners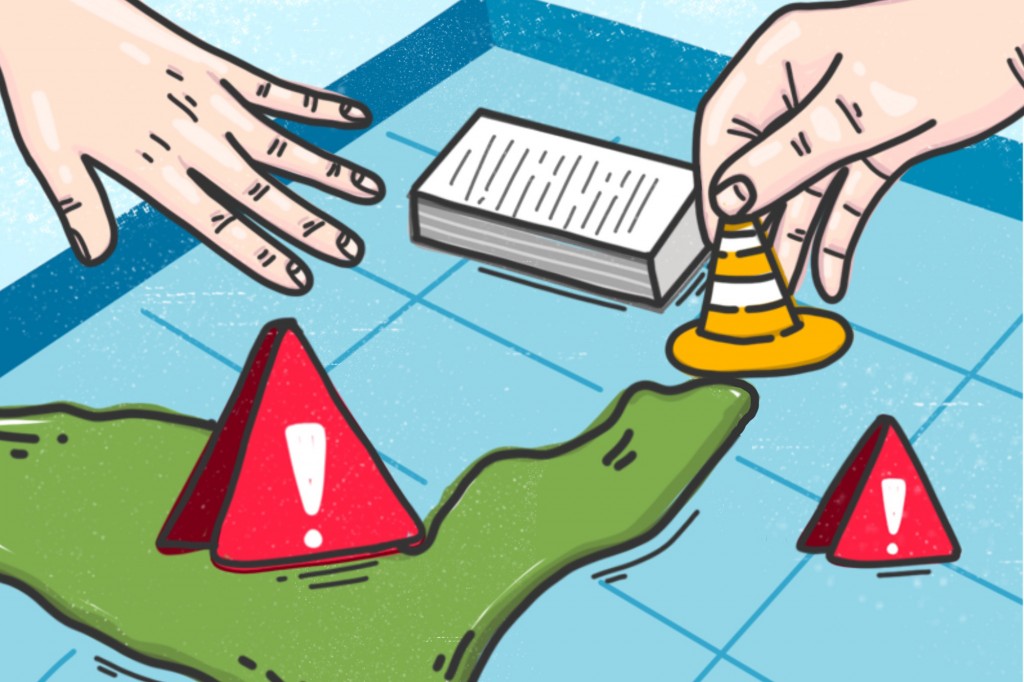 In 2018, the City of Pensacola Climate Mitigation and Adaptation Task Force issued a report intended as a framework for efforts to counter threats and impacts of climate change and extreme weather.
Taskforce objectives included advancing strategies "to enhance Pensacola's and the surrounding region's resilience and preparedness for withstanding the likely adverse effects of climate change."
It cited threats including rising sea levels, intense hurricanes, heatwaves and flooding due to heavy rains.
350 Pensacola, an organization that provides local support to 350.org, an international campaign seeking solutions to the climate crisis, first asked the city to establish the task force in 2014.
The Pensacola City Council approved members recommended by 350 Pensacola and the city's environmental advisory board, and the task force met in 2017-18.
"Extreme weather events are becoming less predictable, more intense and more frequent," said Dr. Haris Alibašic´, a University of West Florida professor who was a task force member. "There are places that may go without rain for six months and then experience a 500-year flood."
For 15 years, Alibašic´worked for the City of Grand Rapids, Michigan, where he was legislative director when sustainability and resilience planning was added to his portfolio of duties.      
"Sustainability is about more than environmental concerns," said Alibašic', who has written a book, Sustainability and Resilience Planning for Local Governments: The Quadruple Bottom Line Strategy, that communities including Tallahassee, he said, are using in planning efforts. "Sustainability encompasses social and economic elements."
And one more element.
"Quadruple Bottom Line strategy looks at the issue of sustainability from an added perspective of focusing on governance," Alibašic´  writes in his book. "Governance is defined to include fiscal responsibility and resilience, community engagement ensuring effective service delivery, and transparency and accountability."
The strategy can be used to assess both private entities and units of government. 
Disasters, be they natural or otherwise, threaten the sustainability and necessitate another level of preparedness. Resiliency planning addresses emergency preparedness and risks related to climate change, including possible impacts on infrastructure, health and population.
"It's sustainability plus," Alibašic´said.
Alibašic´  said most U.S. cities are engaged in sustainability and resiliency planning. In Pensacola, the task force was "on the right track, but the city will need to be more proactive. The question is whether the recommendations of the task force are going to be implemented."
"It has been over a year since the task force recommendations were presented, yet neither the mayor or council has taken any action," 350 Pensacola board member Christian Wagley said in November.
Wagley and others were meeting with City Council members late last year to encourage three priorities: membership in ICLEI (Local Governments for Sustainability), headquartered in Bonn, Germany; conducting a greenhouse gas emissions inventory; and transitioning city operations to renewable energy.
To begin with, cities or counties may take small steps such as conducting a greenhouse gas emissions inventory without adding personnel. But, ultimately, sustainability and resilience planning requires a champion, in addition to tacticians, to succeed, Alibašic´  emphasized.
And it needs a budget.
Alibašic´  spearheaded the compiling of a greenhouse gas emissions inventory in Grand Rapids, an effort that "was lengthy and comprehensive — and it did cost money. We have to ask how activities like that are going to be funded."
The task force's report enumerates 13 recommendations related to planning for energy efficiency and climate change mitigation, some of them much more readily accomplished than others. Here are a few:
Commit to meet a 30% renewable energy target by 2030 for city-owned facilities and operations, with a goal of 100% renewable by 2040.

Complete an inventory of citywide greenhouse gas emissions and prepare a climate adaptation plan.

Incorporate language about climate change in updated comprehensive plans, and pass local laws or codes that uphold these values.

Reduce greenhouse gas emissions from municipal facilities and operations, including increasing energy efficiency and conservation measures.

Educate the public about the changing climate, and involve and engage local citizens and volunteers in the processes of adaptation and mitigation.
As the report moves on to address planning for resilience and climate change adaptation, additional goals are listed, including:
Develop emergency management plans and Federal Emergency Management Agency all-hazard mitigation plans that include climate change projections and adaptation strategies, and participate in the National Flood Insurance Program as well as FEMA's Community Rating System (which is used for calculating flood insurance premium discounts).

Utilize local authority to protect open space, wetlands and riparian buffers to increase resilience to extreme weather events.

Use a watershed-level rather than a site-level approach to manage stormwater runoff and flooding. Wide-scale watershed management can reduce impacts of downstream flooding from stormwater through the use of better urban planning and design principles including a multi-jurisdictional approach.

Encourage higher density development where appropriate as an urban stormwater best management practice. More compact development patterns generate less stormwater runoff overall than low-density development.
In Grand Rapids, sustainability and resilience planning began as an initiative of the West Michigan Sustainable Business Forum, a coalition made formidable by the participation of large employers including Amway, a multi-level marketing company and seller of beauty products, and two furniture companies, Steelcase and Herman Miller.
Established 20 years ago, the forum remains active.
"Businesses recognize that you can't have a strong economy with a lot of poverty," Alibašic´ said. "You can't have a strong economy if the environment is decimated."
Alibašic´ finds that there is a groundswell of support in many communities, including Pensacola and Escambia County, for sustainability and resilience planning among young people, schools, universities, units of local government and businesses.
"People focus on the negative including the current administration's withdrawal from the Paris Climate Agreement and, yes, we are lacking national leadership," said Alibašic´, who co-chaired the energy sector of the White House Climate Preparedness and Resilience Task Force in 2014 during the Obama presidency.
"Ideally, we would have every national government around the world commit to positive steps related to climate change. And, we need it faster, sooner, quicker. A lot more could be done."
For now, Alibašic´  expects that, in the United States, businesses, cities and counties will champion sustainability and resilience planning efforts.
"Corporations are planning for climate change," Alibašic´  said. "Climate change has become a factor in investment risk analysis. Things have changed dramatically in the last 10 years."