Power Play
Calhoun County welcomes energy giant's solar farms; project will add significantly to host's property tax base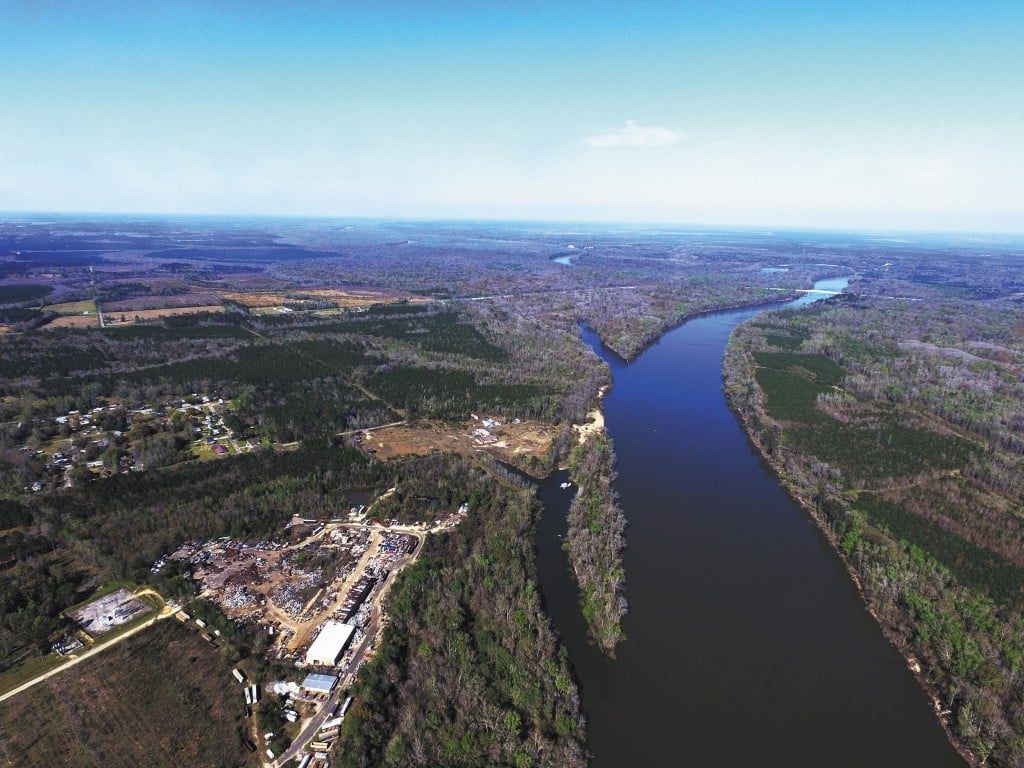 There's a new kind of farm cropping up in Calhoun County. Joining the ranks of cotton and cattle are three new solar farms set for completion by the end of 2022.
Since January, the County Commission has granted three conditional use permits to Florida Power & Light allowing for the conversion of a combined 2,046 acres of farm and timber land into three vast solar centers. The utility purchased the land from sellers, including Slavic Renewable Resources LLC, Olsson Forrest Inc. and Carolyn and Stephen Yoder.
Together, these facilities will produce enough energy to power 45,000 homes and will generate an estimated $21 million in tax revenue for the county over their 30-year lifespan. When FPL phases out the project, it will remove all related equipment and improvements and restore the land to its natural state.
At this time, there are no FPL customers in Calhoun County. The energy generated there will be consumed elsewhere.
What's in it for Calhoun County? The short answer: green in the form of added property taxes.
Each center is expected to generate between $200,000 and $300,000 in new tax revenue annually, according to County Commission chairman Scott Monlyn, money that can be used to further hurricane recovery work, improve roads, provide housing and meet other needs.
Jobs can be hard to come by in predominantly rural Calhoun County, acknowledged County Commission vice chairman Gene Bailey.
Most professional jobs, Bailey explained, stem from local government, food service operations and the county's hospital — which only recently came back online after being walloped by Hurricane Michael. Monlyn anticipates that construction of a new hospital and the revitalization of the county's industrial park will generate jobs. Still, there is a desperate need for employment within the county.
FPL is a subsidiary of NextEra Energy. Its solar farm project will produce about 600 construction jobs, a big help at least in the near term.
"I'm here to try to bring jobs to the county, so we can make a better society for Calhoun County," Monlyn said.
The prospect of new jobs notwithstanding, the FPL project was not without opponents. A few people living near the solar farm sites told county commissioners that solar panels are an eyesore and expressed concerns that farmland would be rendered useless for decades.
"You know how that goes," Monlyn sighed. "Everybody doesn't want everything, and then a lot of folks want a lot of new things. In order to grow and not be stagnant, you have to be able to move forward. It's the way of the world now, everything is changing. If you ride down Interstate 10, you see them all along the highway for miles and miles. If you travel to Bainbridge, Georgia, it's solar farm after solar farm after solar farm."
FPL's Blue Indigo Solar Energy Center is up and running in Jackson County. Two additional centers are under construction and eight more are in development in Northwest Florida.
Roughly six years ago, Chris Killenberg approached the county with plans to make land available for solar farms.
"He kind of worked like a wildcatter that does oil wells," Bailey said. "They were a wildcat solar farm. They would come to find land, try to put together a packet so they could develop solar there, and then they would end up selling it."
Despite discussion with landowners, numerous meetings and promises of creating the largest solar farm in the Southeast, discussions broke down.
Now, Bailey feels that the county is enjoying a second chance to get in on the "solar future."
"When FPL's Shane Boyett came along, I was ready to jump on board with them big time," Bailey said.
As for FPL?
"With 42 solar energy centers in operation across Florida today and more definitely on the way, it is our hope to continue to lead one of the largest solar expansions. We are excited to partner with Calhoun County," said Tracy Andrews, Gulf Power's external affairs manager.