Pipe Manufacturer Explains Case for Tariffs at Meeting of Bay EDA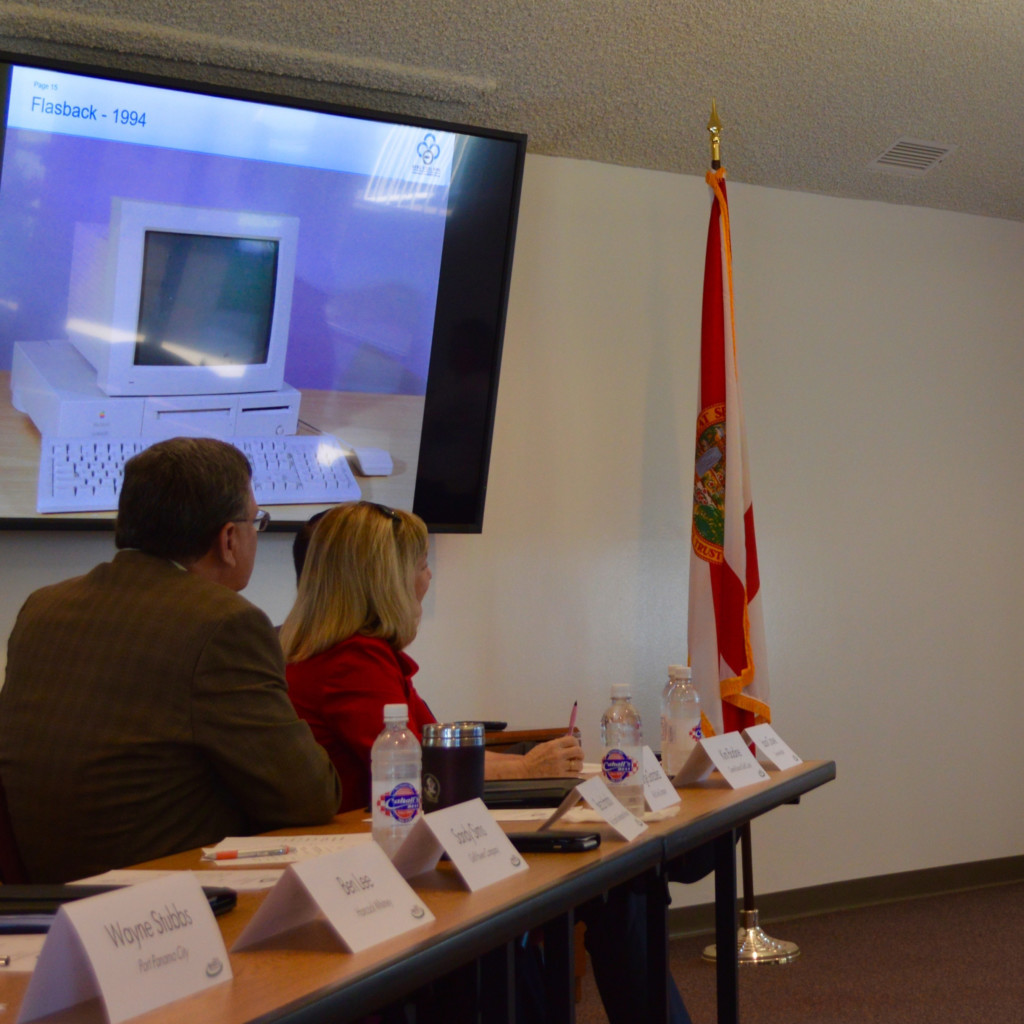 Berg Steel Pipe has been in production in Bay County since 1980. Its mill at Port Panama City currently employs 400 people, but the last 12-18 months have been rocky.
The mill, which is today running two shifts, dropped down to one for a time. Jobs have been lost to foreign competitors despite a 25 percent tariff on steel products recently imposed by the Trump administration. Berg has seen some of its domestic competitors go out of business.
Hearing that, Becca Hardin had a question for Jonathan Kirkland, Berg's vice president for sales and logistics.
"Give us a bullet point," began Hardin, president of the Bay County Economic Development Alliance. "The next time we run into Congressman (Neil) Dunn, what is something we can tell him that would be helpful to you?"
"Dr. Dunn has heard a lot from us lately," said Kirkland, who was the featured speaker at the Bay EDA's Sept. 12 investors meeting. "He could probably give my presentation here this morning.
"The message is that the U.S. steel industry is being hurt by foreign imports. We need a level playing field so that we compete."
The 25-percent tariff has been imposed pursuant to Section 232 of the federal Trade Expansion Act, which allows for tariffs for reasons of national security. It has provided some relief to domestic steel producers including Berg, but not enough, Kirkland said.
As a result, a group of domestic producers has filed trade actions seeking higher tariffs and targeting six countries: Canada, China, Greece, India, South Korea and Turkey. The actions were filed with the U.S. International Trade Commission and rely upon World Trade Organization rules.
In response, increased tariffs have been established preliminarily and Kirkland hopes that they will be finalized soon. If they are, they will remain in effect for five years after which they can be renewed.
The sought-after tariffs are of two types, one targeting foreign producers who dump steel internationally at less than home-market prices and one targeting governments who may unfairly subsidize steel production.
China, Kirkland acknowledged, is of particular concern. It ramped up steel mills in preparation for the 2008 Olympics and, in the years since the Games were concluded, has produced far more steel than it can consume within its borders. (It even has built "ghost cities" with that some of that excess capacity — developed communities that remain unoccupied.)
China circumvents steep duties imposed by the U.S. on base steel by selling it to third-party nations who then market products, including pipe, to American buyers. The result is that finished products are entering the U.S. at prices lower than prices paid by Berg for domestically produced base steel.
"There are a few bad actors out there who need to be addressed so that the U.S. steel industry can remain viable," Kirkland stressed.