Pinnacle Award Winner: Sandy Sims
Pensacola; Director of External Relations, Gulf Power Co.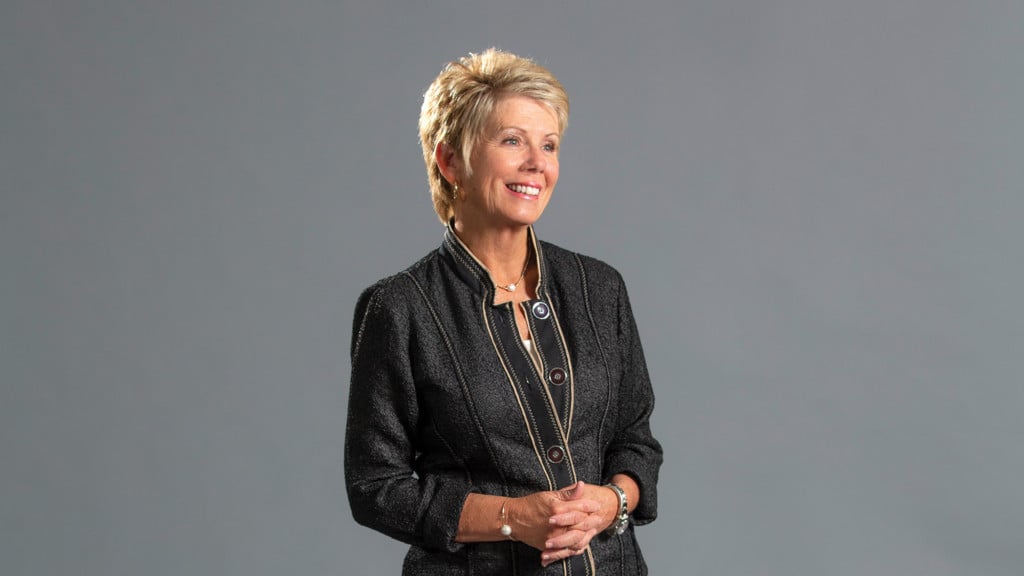 In 35 years as an employee of Gulf Power Co., Sandy Sims has had the opportunity to experience just about every aspect of the business.
She started as a drafting clerk while working toward a college degree at night and has worked in operations, customer service, corporate communication, external affairs, economic development and community development.
She has messed around in coal piles and worked in Gulf Power offices across Northwest Florida.
"I tell people I have done everything but climb a pole," Sims said, and then quickly added, "I have been to pole-climbing school, they just didn't have climbing hooks small enough for me."
Indeed, it may be that, given the breadth of her experience, she is better qualified that any other single employee of Gulf Power to start a utility from the ground up.
Sims, for decades, has enthusiastically devoted time, talent, energy and treasure to building and enhancing communities.
A mere sampler of her civic and charitable involvements might include her service as chair of the Niceville Chamber of Commerce, as chair of the board at Pensacola public television station WSRE, and her role as a founder of Impact 100 of Northwest Florida.        
Eight-year-old Impact 100 was begun when 100 women each pledged to contribute $1,000 annually to benefit nonprofit organizations in Okaloosa and Walton counties.
It now includes more than 500 women who combined for more than a half-million dollars in grant awards this year.
"My husband Randy doesn't even want to know how much money I gave to that endeavor as it was getting started," Sims said. "Much more than $1,000."
When Hurricane Michael rushed ashore, Sims was Gulf Power's district general manager in the Panama City area.
She earned plaudits from local governments, businesses and individuals for her accessibility after the storm and her selfless attention to the priorities and needs of others.
Next Era Energy, which acquired Gulf Power in January, has since made Sims a director of external relations, an assignment that required her to move back to Pensacola from Bay County.
It means, too, that Sims has had to extricate herself from several community involvements, but she plannned to remain chair of Bay County's Economic Development Alliance until the end of 2019.
"What a great time to be EDA chair," Sims enthused.
"We're getting all kinds of inquiries and visits despite Hurricane Michael. Things are working just the way the model is supposed to work.
GKN Aerospace came to town and now second-tier companies are expressing interest because of the great community that Bay County is."
As to Sandy Sims, Panama City's loss will have been Pensacola's gain.