Pinnacle Award Winner: Kim Bodine
Executive Director, CareerSource Gulf Coast, Panama City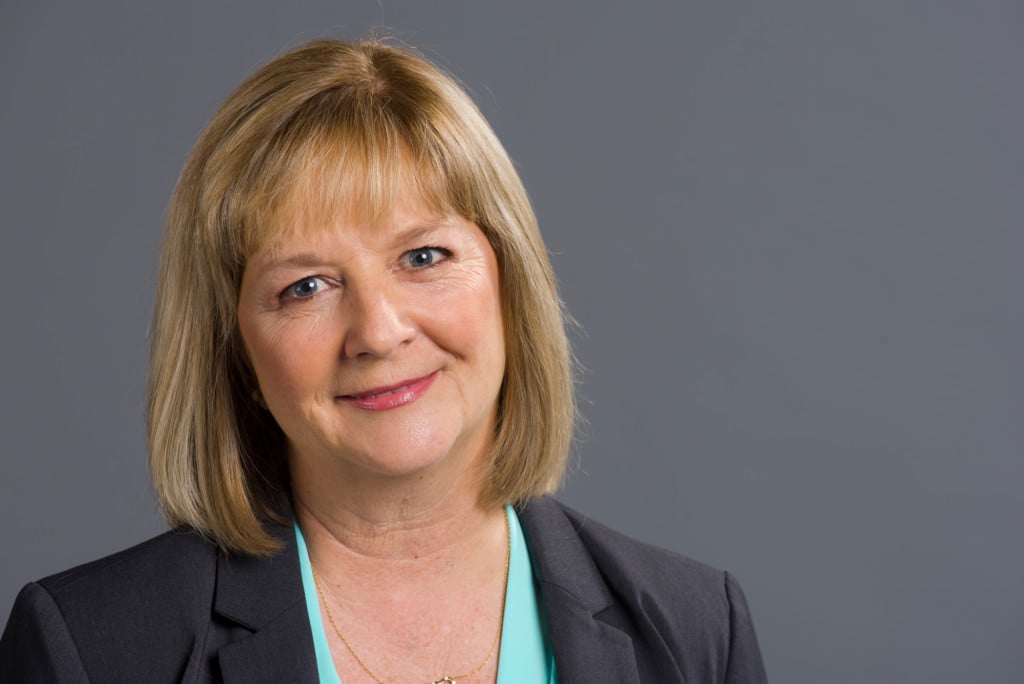 As a new graduate of Florida State University, Kim Bodine went to work for a strong, decisive and imposing female leader for the first time.
Lana Jane Lewis-Brent of Sunshine-Junior Food Stores loaded Bodine up with responsibilities, gave her a company car and put her on the road as a member of the sales division.
She learned a lot in a hurry, designed incentive programs for employees and became a district manager in charge of 14 stores.
The latter role was a considerable logistical challenge in a pre-cell phone era.
"All we had was a beeper," she recalls. "I spent a lot of time on the road. I'd stop at rest areas by myself and didn't even think about it. I guess I was too young to know it was dangerous."
And, she had no fear of work, owing in large part to the example of her mother who worked as a General Schedule employee for the military for 37 years, many of them while raising four children.
"I was fortunate to have parents who loved me unconditionally, worked very hard and were focused on their family," Bodine said.
Sunshine-Junior was headed for bankruptcy while Bodine worked there, forcing her to look for a new job. She accepted a position as a case manager with the old federal Job Training Partnership Act program.
Early in Bodine's workforce career, Cheryl Flax-Hyman of then-Gulf Coast Community College served her as a mentor, in particular introducing her to the perils of politics.
"Cheryl showed me where the landmines were," Bodine said. "She has quiet confidence. She is a good listener and, in her own way, another strong leader."
Now 26 years later, Bodine remains a workforce developer as executive director for CareerSource Gulf Coast, which serves clients in Bay, Gulf and Franklin counties.
For Bodine, there was a tie between convenience store management and workforce duties. At Sunshine-Junior, she got to know single-parent, female store managers, who were smart and capable and worked long hours but struggled to make ends meet.
They just needed opportunities to better their circumstances. That was where JTPA could be helpful.
So, as much as she is a workforce developer, Bodine is a human resource developer, on the job and in the community.
She is a founder of Alignment Bay County, whose mission is to inform residents about issues while championing the success of young people.
She has found that too many well-off parents tend to assume that all kids are like those seated at their kitchen table.
She is vice chair at ARC of the Bay, an organization that is working to put disabled people to work. And, she is on the board at the Healthy Start Coalition.
"We're learning more about what children and disabled persons are capable of doing," she said.
Watch her profile video below: