Pinnacle Award Winner: Dr. Mona Amodeo
Pensacola; Founder and President, idgroup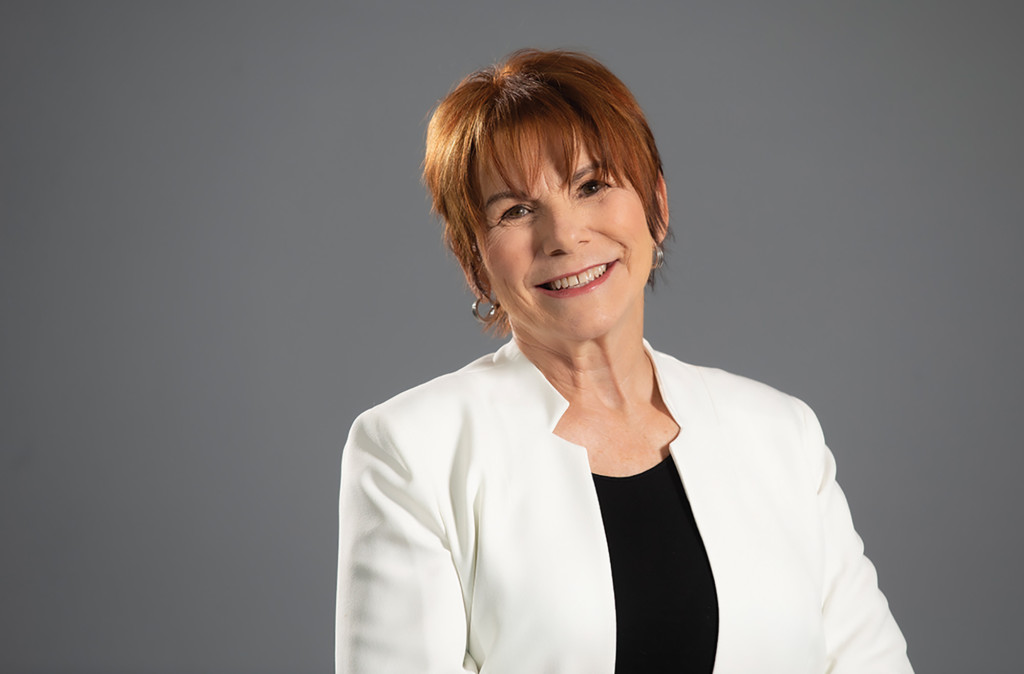 A nun, a football coach and an industrialist walked into a life.
Collectively, eventually, they would profoundly affect the course and the work of a branding agency in Pensacola, Florida.
Mona Amodeo, the founder and president of idgroup, was a second-grader when a Catholic nun, Sister Mary Margaret, encouraged her and her classmates to drop nickels and dimes in a jar on the face of which was a photo of the Earth and three words, "For the Children."
"She taught us that we were citizens of the world," Amodeo said.
Art Williams was the football coach when Amodeo encountered him at Kendrick High School in Columbus, Georgia. She wasn't on the team, but Williams nonetheless demonstrated to her the power of purpose and teamwork. He went on to build the largest term life insurance business in the world.
Amodeo was doing work on her doctorate at Interface, Inc., a carpet manufacturer in Atlanta, when she met Ray Anderson, the business's founder and chairman.
"He redefined my purpose and strengthened my belief in my power to make a difference with what we do at idgroup," Amodeo said.
Amodeo and her team at idgroup help companies cut through the clutter of a busy marketplace in which countless promotional messages are in circulation and position them so that they "stand out and stand above."
"Today, people want to do business with, work for and contribute to companies and organizations that have something that they stand for and stand behind," Amodeo said. "People ask themselves, 'What does buying something from you say about me?' "
Amodeo is confounded by businesses that spend tremendous time and effort on attracting customers and spend no time figuring out how to keep them.
She and the members of her team collaborate with businesses to clarify their identities, crystallize their narratives and ensure that their messages align with customer experiences.
Amodeo incorporates a strengths-based approach to her work.
"Study what's wrong, and you are apt to get more of what's wrong," she said. "Study what's right and what's working and build on that, and you are likely to be better off."
After a business successfully works on its identity, story, messaging and relationships with its customers, there remains more work to do, Amodeo said.
A company must demonstrate that it is a responsible global citizen.
idgroup does so with initiatives including Brand On Us, in which it partners with local nonprofit organizations to meet branding and organizational development needs with campaigns valued at $100,000.
"People who work to benefit people and the environment in addition to their balance sheet are the people who will win," Amodeo said. "Others will be left at the bus stop."