Phillip Singleton, 27 Tallahassee
Legislative Director, Pittman Law Group; President, PGR Outreach Inc.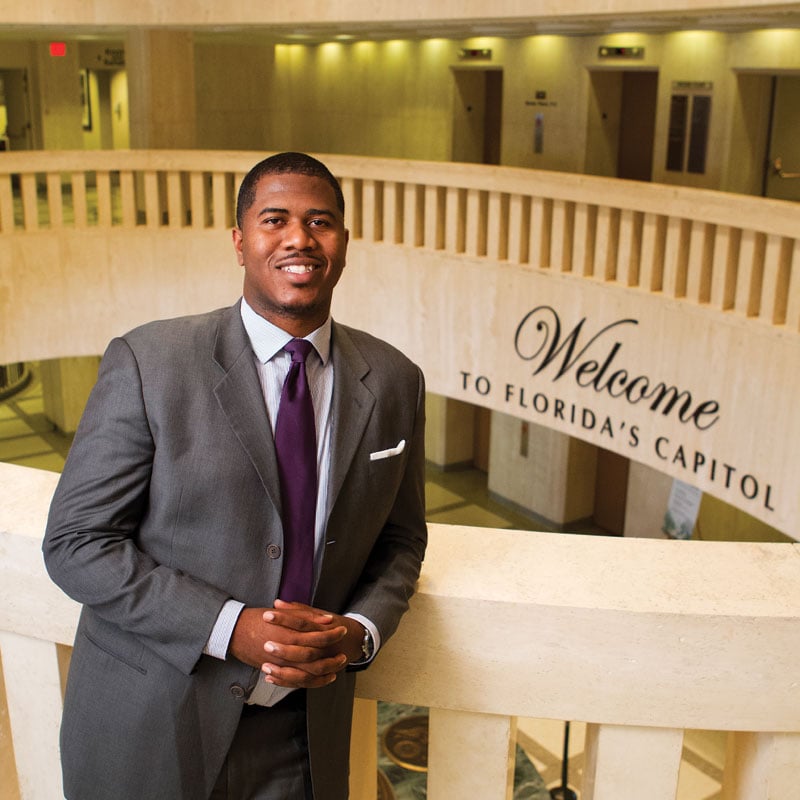 Business Philosophy Stay humble and hungry.
My Work Entails My role in politics is quite diverse and my work varies each day.
Definition of Success Leaving a lasting impact on the world that transcends your physical time on earth. To me, it is never what you do but what you did to make a difference in the world.
Mentor/Role Model My favorite role models are Muhammad Ali and Michael Jordan. They both worked hard to become the best at what they did but never settled on being the self-proclaimed best. They continuously proved it to the world.
Hardest Lesson Learned Nothing in life or business comes easy. You literally have to work for everything you want and need.
Important Leadership Skills Having the ability to listen to others and knowing when to take their advice. Being humble regardless of your success. Trusting your intuition to make the right decisions regardless of the results. And being able to motivate people around you.
Inspiration My grandmother, Clementine Spence. She came to America in the 1960s from Jamaica for a better life for her family. With no formal education, she worked for years as a maid and put off personal ambitions so her family could have a better opportunity at life. (Her) sacrifice is what drives, motivates and inspires me daily. I keep her picture next to my bed as a daily reminder to never stop.
Northwest Florida Business Growth Build a platform for college students and young professionals (18–35) to better showcase their professional skills and abilities, while also providing entrepreneurship opportunities. Northwest Florida is a hotbed of young, innovative and remarkable people with a skill set that will enhance business development and growth. They just need the stage for it.