Panama City Growing Strong Citizens Hopes to Define a Shared Urban Vision
Learn more about the group who is giving citizens a voice.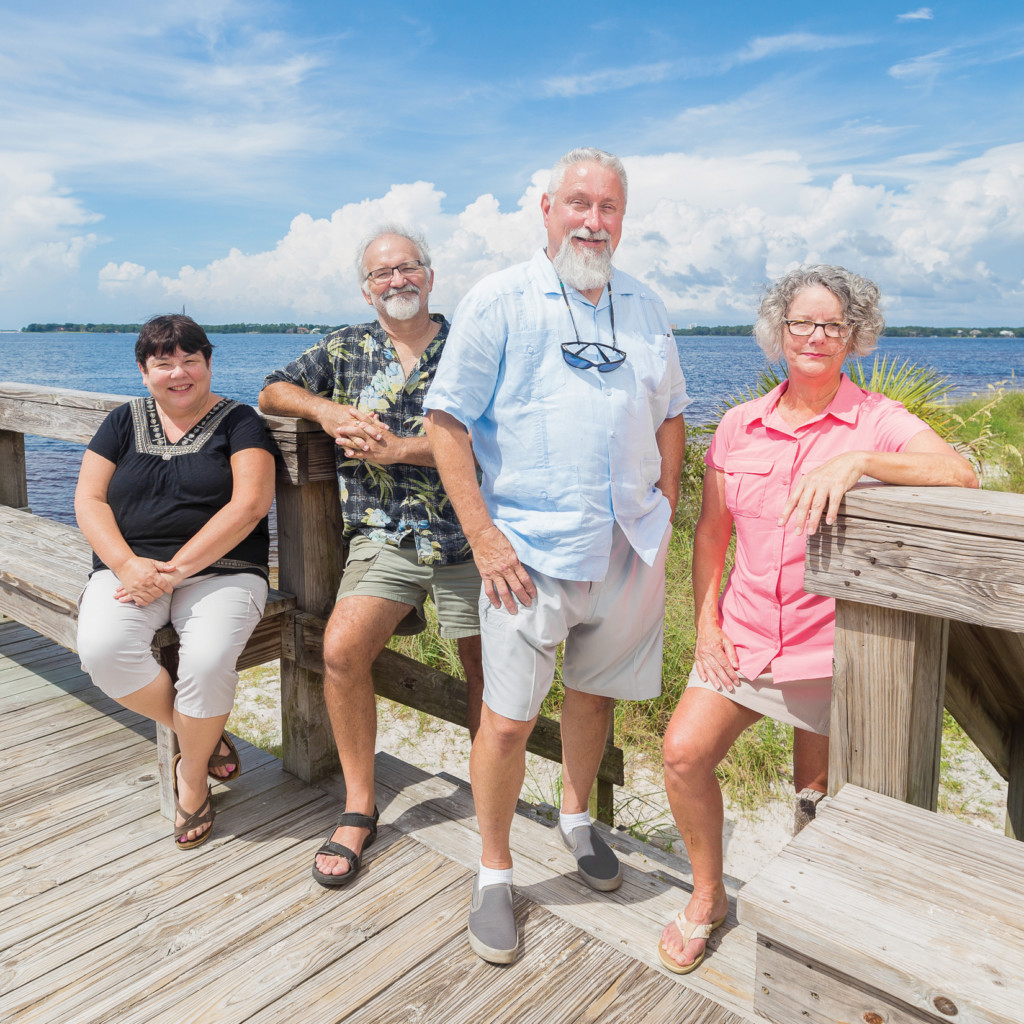 The waterfront has been the main driver for our history and our heritage in this community," began Robert Barnes, the president of Panama City Growing Strong.
It's been a year since members of this all-volunteer organization first came together to advocate for greater citizen input regarding the future of the Panama City Marina.
Bob Sonnenblick, the head of a Los Angeles-based real estate development firm, had submitted a plan, and a local group, Save the Panama City Marina, sprung up to oppose it.
"We wanted to have a voice, and not just a voice of opposition," Barnes explained.
"We made a decision early on to be supportive of something happening on the marina, and we decided to expand that focus to the waterfront communities in general."
City commissioners ultimately rejected the Sonnenblick plan, as they had rejected two others that had come before them since 2012.
Barnes calls the city "plan fatigued."
"It's a dangerous place to be, because you'll accept a development that's not right," he said.
After defining its mission and vision, Panama City Growing Strong incorporated as a nonprofit organization in November 2017.
They invite members to join at their website, pcgrowingstrong.org.
Hometown crowd
Barnes's great-grandfather, Capt. Charles Anderson, lived in a house behind the current marina, where the federal courthouse is now located. Barnes spent a lot of time there as a child.
Other co-founders of the organization — Teresa Sheffield, Lesley Fontaine, Judy and Bob Stapleton, Evelyn Fore, Jim Lawrence and Chris Moser — are also lifelong residents.
Board members come from different occupational backgrounds. Barnes is a certified registered nurse anesthetist; Sheffield has a master's degree in social work.
Jim Lawrence is an engineer, Chris Moser has a master's in business administration and Lesley Fontaine is a homemaker and busy grandmother.
"The common thread among all of us that got together is that we're lifelong residents, sometimes multiple generations, and we all grew up in the Cove or St. Andrews utilizing the marina and loving it," said Sheffield, the organization's secretary and treasurer.
Learning from communities that have grown successfully is part of the organization's strategy, and they have invited experts from across the country to come to Panama City to speak, including Charles Marohn, the founder and president of a group called Strong Towns, and former Pittsburgh mayor Tom Murphy.
The first event, featuring Marohn, attracted 80 residents, including Panama City's mayor, two commissioners and the city planner.
Panama City Growing Strong connected with Quint Studer early in its learning process. Studer has been a key player in Pensacola's revitalization efforts, and he spoke to the group in April.
"Quint has been somewhat of a mentor to us," Barnes said.
Currently, the group meets the second Tuesday of every month in space donated by the Panama City Marine Institute.
The will of the people
Victor Dover, the principal of Dover, Kohl & Partners, visited Panama City to meet with the group in July.
Over the last decade, Dover's firm has produced more than 200 charrettes — intensive hands-on sessions where citizens share their collaborative vision for their city, which a design team synthesizes into a plan that is presented in an open public forum.
Charrettes have worked in Miami and other places in Florida, and Barnes and others feel they could work for Panama City, too.
"We've learned from our speakers that one of the important things for a community to do is to identify a common, shared vision," Barnes said.
"That involves citizens coming together and determining where we see our community going in the next 10, 15, 20 years."
Barnes acknowledged that the group's long-term plans depend on what happens in the immediate future, particularly if they are able to hold charrettes.
"As a result of Victor Dover's presentation and continuing discussions with him, his team, and others in his field of expertise, our knowledge of the process of developing a strategic master vision has grown dramatically," Barnes said.
"The implementation of the end products will require administration and oversight from our group well into the future.
"As a certified planner who is a member of our organization said, 'Doing the master vision is the easy part. Making sure the vision is implemented well into the future is where the hard work begins.'"
Barnes hopes that a marina hotel contemplated by The St. Joe Company does not become a cart before the visioning horse.
St. Joe, in a Sept. 6 letter to city officials, expressed interest in building a hotel of no more than five stories as a first step in downtown redevelopment.
About that, Barnes is cautiously optimistic.
"St. Joe may be the perfect partner that really moves the ball that others are now carrying to the goal line — if they are a good steward who has Panama City's quality of life as their No. 1 priority," Barnes said after the St. Joe letter made headlines.
"Another big unknown is what the public's opinion will be," Barnes added.
"Is the bitter taste of previous deals still fresh in the mouths of many in our community? Are there shades of other recent agreements where the lack of openness in the process clouded public opinion so much that the deal had no chance of ever coming to fruition? We don't know right now, but we are very excited to hear the full scope of their plans and to work closely with St. Joe, the city and any other developers that emerge as all of this moves forward."
Meanwhile, Barnes is satisfied that Mayor Greg Brudnicki is giving serious consideration to investing in and completing the strategic master vision process.
"Our most immediate goal now is to support and encourage the mayor to execute that process before any major development is begun," Barnes said.
Establishing and supporting citizen advisory committees is written into Panama City Growing Strong's mission.
Barnes noted that citizen advisory committees have been effective in Dunedin and Bradenton/Fort Myers, Florida, and in Hampton, Virginia.
"City leaders are elected to do the will of the people," he continued. "They can't know what citizens want if there's not input from the citizenry."