Oyster Hatchery Projected to Revitalize Community
The emerging industry of oyster aquaculture is one of the hottest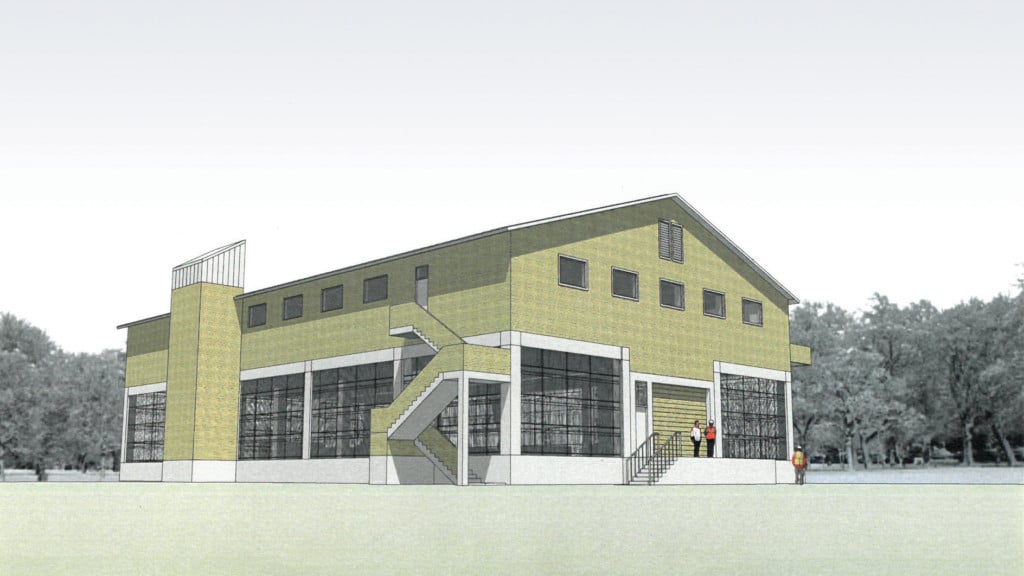 Transformational is a word that often crops up when proponents speak of the ocean shellfish facility that the Wakulla Environmental Institute (WEI) proposes building on its 158-acre campus in Wakulla County.
Supporters say the facility — consisting of a nursery/hatchery, processing component and training space — will revitalize Panacea, and by extension Wakulla County and the region, through job creation and ancillary economic benefits.
The WEI, an offshoot of Tallahassee Community College (TCC), is seeking $13.5 million from Triumph Gulf Coast, Inc., to construct a $21.5 million state-of-the-art facility, with TCC to contribute the balance.
Triumph, a state-organized nonprofit corporation, oversees and administers the distribution of the settlement money from the 2010 Deepwater Horizon oil spill to the eight adversely impacted Panhandle counties.
Projections call for the facility to create 529 direct jobs and another 15,000-plus indirect jobs, augmenting the area's GDP by $480 million over seven years.
"For every dollar Triumph invests in this project, the facility will generate over $36 of return into the regional economy," states the grant application.
Bob Ballard, WEI executive director, explains the projections are based on numbers garnered from the institute's oyster aquaculture program during the last five years.
He notes that the program has already led to the creation of 100-plus businesses with 150 employees in sustainable seafood farming.
"We extrapolated from that," Ballard says.
The facility proposes annually graduating 28 oyster farmers/entrepreneurs, who will each launch a business and hire three to five employees, spurring economic growth.
The facility's other objectives are twofold. First, the nursery/hatchery will produce seed, filling an existing gap and leading to increased oyster production.
Second, the processing will employ two technologies to ensure a safer consumer product, which is expected to double the oysters' per-unit price.
"Our goal is to produce 500 million seed annually," Ballard says of the first goal.
Florida oyster farmers currently get their seed from Alabama, Louisiana and Mississippi.
"We come hat in hand and are the last to get seed," Ballard says. "We're probably getting half the seed we need annually. Other hatcheries are trying to ramp up, but they can't keep up with Florida's growing demand."
The second crucial element is ensuring the safe consumption of raw oysters. Despite government and industry efforts and best management practices, food poisoning from pathogens in raw oysters always poses a risk.
The processing will kill the bacterium via flash freezing and microwave pasteurization.
"Freezing gives the oysters a two-year shelf life," Ballard says.
"The advantage to freezing is we can buy large volumes of oysters, freeze them, and sell them over a period of years. Freezing allows us to scoop up all the mature oysters in the area and preserve them, so that we can protect the price by preventing a market glut."
Microwave pasteurization, a newer technology, is so precise and sensitive it kills the bacterium without harming the oysters.
"The oysters remain alive," Ballard says. "It's just that you must eat them within five to seven days."
Fresh, safer oysters, goes the argument, will sell for a dollar each, double the current 50 cents, enhancing the economic benefits.
The Wakulla County Commission lists the facility among its top priorities for Triumph funding.
"Oyster aquaculture is one of the hottest, most emergent industries that we have," says Wakulla County Commissioner Ralph Thomas.
"In few instances do we have opportunities to be part of a pioneering industry. We have that with oyster aquaculture."
He appreciates the industry's transformational potential.
"We have a lot of attributes in Wakulla County, but what we don't have are highway, rail or port systems," Thomas says.
"So that many of the things that attract businesses, we geographically don't have. But we have that big beautiful bay, good water quality and excellent conditions for growing oysters. To me, it's the perfect mix and the perfect time to support and encourage this."
The Wakulla County Chamber of Commerce likewise endorses the project.
"We thought a way of life had gone away, and the coastal fishing industry was never going to be revitalized," says Chamber President Dr. Rachel Pienta.
"But the new technology offered by oyster farming and aquaculture can provide a way for people to have that coastal fishing, agricultural-oriented life that Wakulla was built on. If the project realizes a portion of what it's hoping to do, it could be transformational for Wakulla County."
Ballard points to Cedar Key as an example of what could happen.
"Twenty years ago, Cedar Key was starting to grow clams," Ballard notes.
"Today, Cedar Key is a beautiful, thriving town with lots of fisheries and clam farmers. It transformed the town in a wonderful way. Panacea used to be like that. Then the net ban and other things happened, and Panacea has fallen on hard times. This facility, we believe, will be the catalyst for Panacea to come back strongly."