Our Stable Assets Position Us for Quality Economic Growth
Let's soar up to 50,000 feet, look down and better analyze the economy of the 16-county 850 footprint.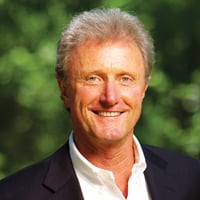 We are in the fourth year of what has been a sluggish and sometimes disappointing economy for our region, especially for the coastal businesses that were unfairly tainted by perceived damage from the oil spill of 2010.
But let's soar up to 50,000 feet, look down and better analyze the economy of the 16-county 850 footprint.
The construction and housing industry has been hit hard. It's obvious when you look at housing prices, which may take years to return to their previous highs. Many construction workers across the region remain idle. However, there are some bright spots in the construction field, like the bulldozers working their magic and preparing for College Town, a $17 million project being built next to the Florida State University campus that will initially provide 400 new jobs.
While not immune to recession, there are many reasons why Northwest Florida is better prepared to tolerate an economic turndown than many other regions of the country.
On the eastern edge of the 850 sits Tallahassee, which shares some commonality with places like Austin. It's a state capital, with major universities, located just off a major interstate. Every August, between 50,000 and 60,000 students arrive in town, pumping millions into the local economy. Home football games for FSU and Florida A&M University each fall result in millions more being spent on hotels, restaurants and the like. Then there is the annual 60-day legislative session, which infuses even more into the economy. All are predictable and consistent economic zeniths that help bring economic stability to Florida's capital city.
Now let's look west, to Pensacola, another university town located on an interstate. It happens to be home to Pensacola Naval Air Station, which has a $1 billion-plus impact on the local economy through its 20,000 employees. The city also has a busy deepwater port and a thriving seasonal tourism industry that bounced back in spades last year. And construction is now underway on a $54 million baseball complex on the bay in downtown, a project local leaders see as an economic driver to help revitalize the area.
Moving eastward from Pensacola, we have Eglin Air Force Base in Okaloosa County. The largest air base in the world, it has a more than $1.56 billion impact on the local economy. There's also Hurlburt Field, Duke Field and, moving toward Bay County, Tyndall Air Force Base and Naval Support Activity Panama City. Military installations account for 70 percent of the economy in Okaloosa County alone. And not only do the military and civilian employees of each base have a direct economic impact in the communities of Northwest Florida, the bases themselves serve as a magnet to draw in military and aerospace contractors, large and small.
Thousands of new residents will be moving into the region as a direct result of Eglin becoming home to the F-35 Joint Strike Fighter Force and the Army's 7th Special Forces. Those incoming members of the military — and their families — will need housing and will demand services that should result in new business opportunities. The F-35 will also draw in trainees (including many from other countries) who will have extended stays along the Emerald Coast while they undergo training. For the local economy, there is no downside to any of this as big dollars will be injected into the region.
Panama City is also home to a deepwater port, which is expected to grow after completion of the Panama Canal expansion in 2014, and a new international airport that is anticipated to bring in new business interests and more foreign tourists.
As for tourism, local experts are saying that 2011 was the best season the region had seen in many years. Some areas broke records, which could in part be a reflection of the $30 million-plus BP handed out in grants to help promote tourism. Money was spent on concerts, promotions and giveaways (including BP gas cards) to breathe life back into the coast and overcome the mistaken national perception that Florida's Gulf Coast was damaged by the oil spill. Now, after a better than average holiday season, expectations are that 2012 will be even better than last year.
The stable economic assets that are in place — and the tsunami of growth looming on the horizon — perfectly position the 850 region for quality economic growth over the coming years as the national economy rebounds.
Entrepreneurs take notice. There are many opportunities here in Northwest Florida that are just waiting for the taking.